2021 Employee Wall of Fame
2021 has not fallen short in bringing new challenges for our team. And just like every year before it, our team has stepped up when it matters and given their all for their fellow coworkers and our amazing clients.
We would like to take a second to recognize some of our employees who have gone above and beyond this year. These individuals have embodied our core values to help us move forward together in the right way to secure tomorrow and be better today.
We have said it before and we will say it again: Our employees are our most valuable asset. We could not do the work that we do without their hard work and dedication. We hope that you will take the time to read through our 2021 Employee Wall of Fame, and take a second to thank and acknowledge those names that you recognize. Thank you Mid-South employees, for all that you have done this year and all that you will continue to do in the coming years.
⭐️
Jonathan Lowe – Mid-South would like to recognize Jonathan Lowe. Jonathan came to us two years ago and has quickly grown in his career. Jonathan has an extraordinary, team-centric attitude and is always willing to help anybody in need. His day-to-day actions are the true definition of "Forward Together." We are excited to see him continue to grow and be successful in his career.
⭐️
Joel Bunn – Additionally, we want to recognize Joel Bunn. Joel has been a member of the Mid-South team for over five years. Joel has extensive knowledge in our Sheet Metal Shop and is a valued asset to our daily production. Joel always displays a positive attitude and works hard. He is always willing to help new hires learn the trade and quickly become acclimated to the job. We truly appreciate all he does!
⭐️
Alfred Degroat – Alfred has been a part of the MSRS roofing department for five years and displays teamwork and humility in all situations. Easy to work with and knowledgeable in our industry, Alfred is a tremendous asset to our MSRS family.
⭐️
Keith Luckey – Keith has been a valued member of MSRS for over five years, and during his time here, he has developed a skill set and work ethic that have benefited both our Service Department and our Warehouse. In Keith's dual role, he is always a team player and has nothing but the best for Mid-South.
⭐️
Gabriel Ashworth – We are excited to announce that Gabriel has been promoted to Sheet Metal Foreman. Gabriel came to MSRS with a well-rounded understanding of our industry. Not only is Gabriel talented in the field but he also continuously displays the core values of Mid-South in any situation! We are grateful for his hard work and thrilled to see him take on this new role.
⭐️
William Priest – We are excited to announce that William has been promoted to Roofing Foreman. We are grateful for his hard work and thrilled to see him take on this new role.
⭐️
Bradley Newton – Bradley has been a vital part of the Mid-South team for many years. He is always quick to jump in and help when he is asked, and we are grateful for all he does!
⭐️
John Register – John is a valued member of our Sheet Metal Department. John always has a smile on his face and a positive outlook regardless of the situation. We are excited to see John continue to excel in his career and we appreciate all he does!
⭐️
Homer Dunn – Homer has an extremely team-oriented personality, and he isn't afraid to think outside the box to find creative solutions to challenges, whether they be with personnel or production. We value his type of thinking and greatly appreciate his commitment to the job. We're grateful for all he does.
⭐️
David Chandler – Dave is our quiet, humble, and loyal employee who never misses an opportunity to serve his co-workers. He often picks up lunch for others, assists HR with helping the Service department field team members, and always offers a friendly smile and kind words. Dave is a tremendous asset to our MSRS family.
⭐️
Astin Cranford – Astin, from our Sheet Metal shop, recently received special recognition for his commitment to safety. He diligently watches out for his teammates and often makes recommendations to his supervisor regarding safe work practices.
⭐️
Norberto Bonilla – Norberto, who is a foreman in our Service Department, also received special recognition for his commitment to keeping his team safe. We are grateful for Norberto's strong work ethic and dedication to protect his crew!
⭐️
James Rink – James joined our MSRS family just a few short months ago and has excelled! He displays a great teamwork mentality and has proven to be a great asset to our team. We are so excited to see his continued success! Thanks for all you do, James!
⭐️
Gelacio Diaz – Gelacio has been part of our MSRS family for over 20 years! Gelacio goes above and beyond in our Fleet department. His work ethic, devotion, and skill set are so appreciated and admired! We recently had a situation where two of our roofing crew members needed to quickly return home from an out-of-town project. Gelacio volunteered to drive out of state to bring them back home safely. We value the teamwork and selfless attitude that Gelacio always displays!
⭐️
Kanayo Okonta – Kanayo has only been a part of our MSRS family for a short time but has quickly proven to be a valued asset as one of our estimators. Recently, Kanayo received his first awarded job! Congratulations and thank you for all you do, Kanayo!
⭐️
Kala Poole – Kala has been a member of our MSRS family for over 5 years. Kala always displays a team player mentality and is always willing to give a helping hand! Recently, Kala transitioned her role to become a member of our Human Resources Department. We know with her heart for the people she will do a wonderful job!
⭐️
Melissa Martin – The one that juggles it ALL! Melissa has an unmatched ability to multitask and help coordinate multiple projects going on without missing a beat! Her work ethic and great personality can't be beaten! Thanks for all you do, Melissa!
⭐️
Erick Vargas – We're proud to announce that Erick has been promoted to Project Superintendent! Congratulations, Erick, and thank you for stepping up to fill this vital role.
⭐️
Steve Pizzini – This month, Steve transitioned from the Project Management department to a Customer Service Specialist for our Service Department. Steve has been a valued member of the MSRS family for 19 years. This transition of position is a perfect fit for Steve as he embodies and highly values customer experience and satisfaction. We look forward to seeing Steve excel in his new career path!
⭐️
Keith Perkins – Materials shortages and current industry challenges have presented new obstacles for delivery time frames for our in-house drivers. A last-minute weekend delivery was needed on a job site, Keith quickly volunteered and was able to get materials out to the job site so our crews could proceed with production. Keith often displays this teamwork attitude that we greatly value!
⭐️
Bartolo Bartolo – Bartolo started at Mid-South in 2006 and quickly impressed us with his industry knowledge and teamwork mindset. Mid-South was awarded a large project in April of this year that required a lot of manpower. Bartolo's foreman was asked to take on additional responsibilities that the job site required, providing Bartolo with an opportunity to step up and lead the crew as an acting foreman. Over the last few months, Bartolo has excelled and surpassed our expectations. We are thankful for employees like Bartolo that are never afraid to rise to new challenges!
⭐️
Bradford Ellis – Bradford has been part of the MSRS family since 2014 and has played an instrumental role in our roofing department. Bradford came to MSRS as a laborer and quickly showed that he was determined to excel and learn his way into a leadership position. This year, Bradford was promoted to a foreman position over one of our roofing crews. No surprise, he has quickly surpassed our expectations and is doing a phenomenal job at both production on projects and leading and developing his team members. Bradford always displays an honest, hard-working, and team-oriented mindset and we are so glad he's part of our team. Thanks for all you do, Brad!
⭐️
Martavius Ross – Humble, kind, and dedicated are the perfect words to describe Martavius. He came to MSRS in 2017 as a laborer and soon decided he wanted to learn the trade of Sheet Metal. In his short time here, Martavius has excelled in both his skill set and his ability to lead his other crew members. Always willing to jump in where needed and to lend a helping hand, Martavius displays a positive and one-of-a-kind work ethic that we cherish! His future with MSRS is bright and we are so excited to watch him continue to grow and succeed in his career!
⭐️
LIKE WHAT YOU JUST READ?
Sign up for our newsletter to get fresh articles, updates and more!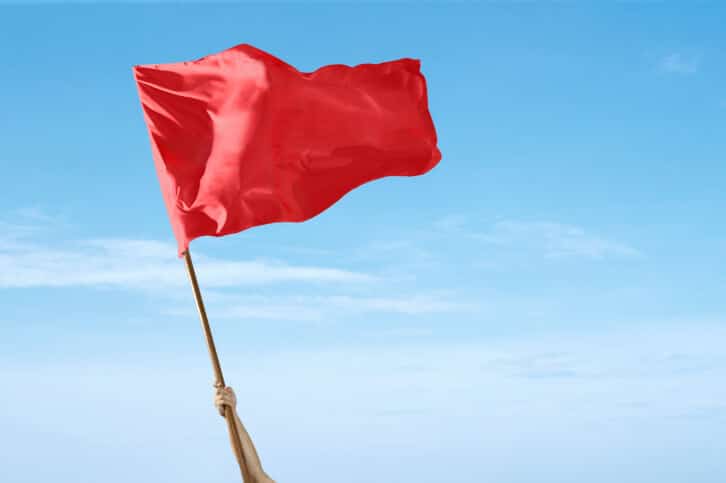 There's a lot of responsibility involved in putting a roof over someone's head. Roofs provide us shelter, safety and warmth; so we shouldn't trust just anyone to provide and install this complex component of a construction project. A good roofing contractor provides not only skilled craftsmanship, but honest, open communication, plus a commitment to get…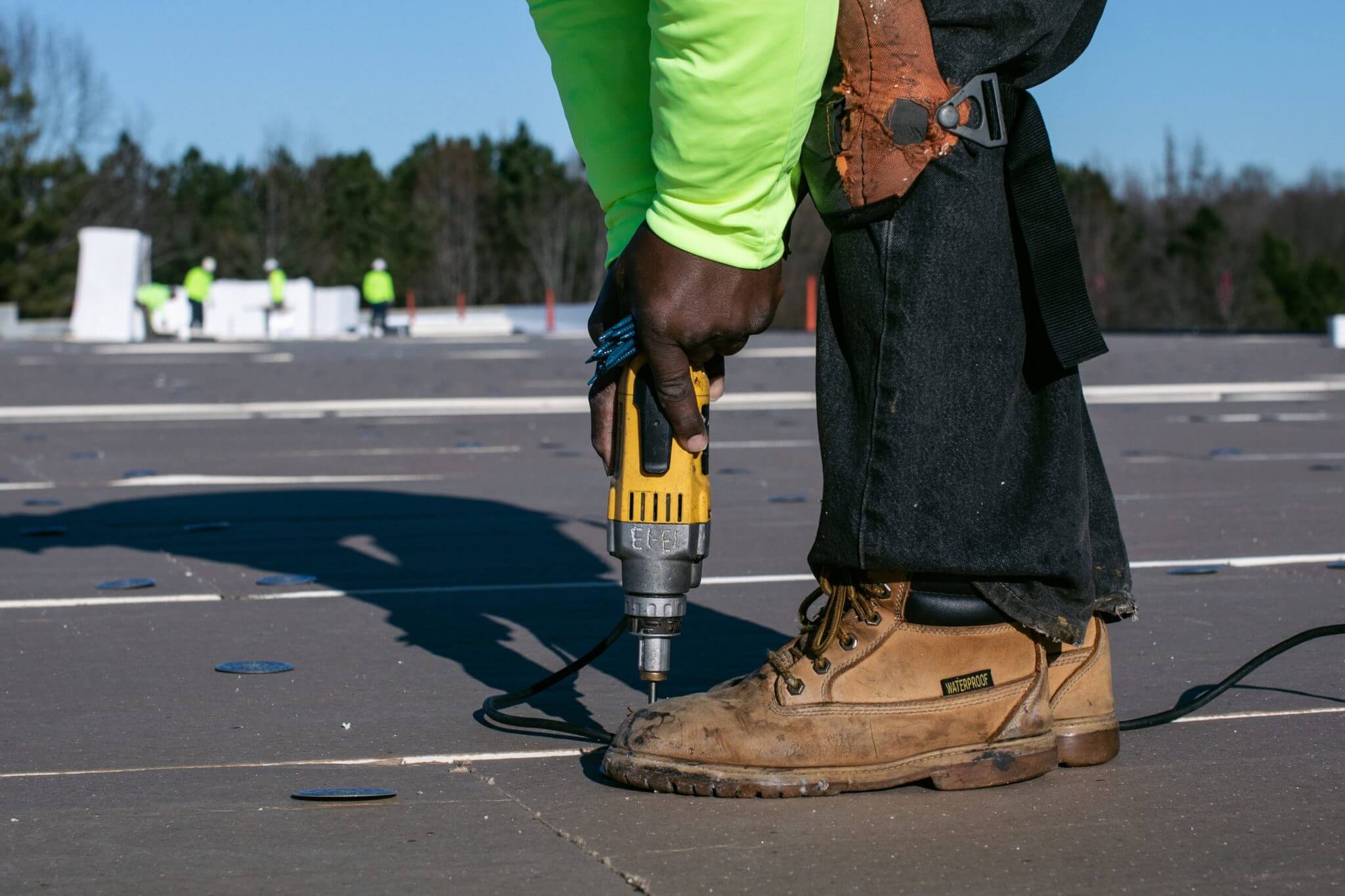 In Bartow County, Georgia sits a tire-manufacturing facility owned and operated by one of Japan's biggest tire manufacturers: Toyo Tire U.S.A. When extensive roof leaks appeared at this state-of-the-art facility with various roofs totaling 413,397 square feet, Toyo Tire couldn't assign just any commercial roofing company to reroof the facility. This roof not only protected…