Take Your Marketing to New Heights with Roof Logos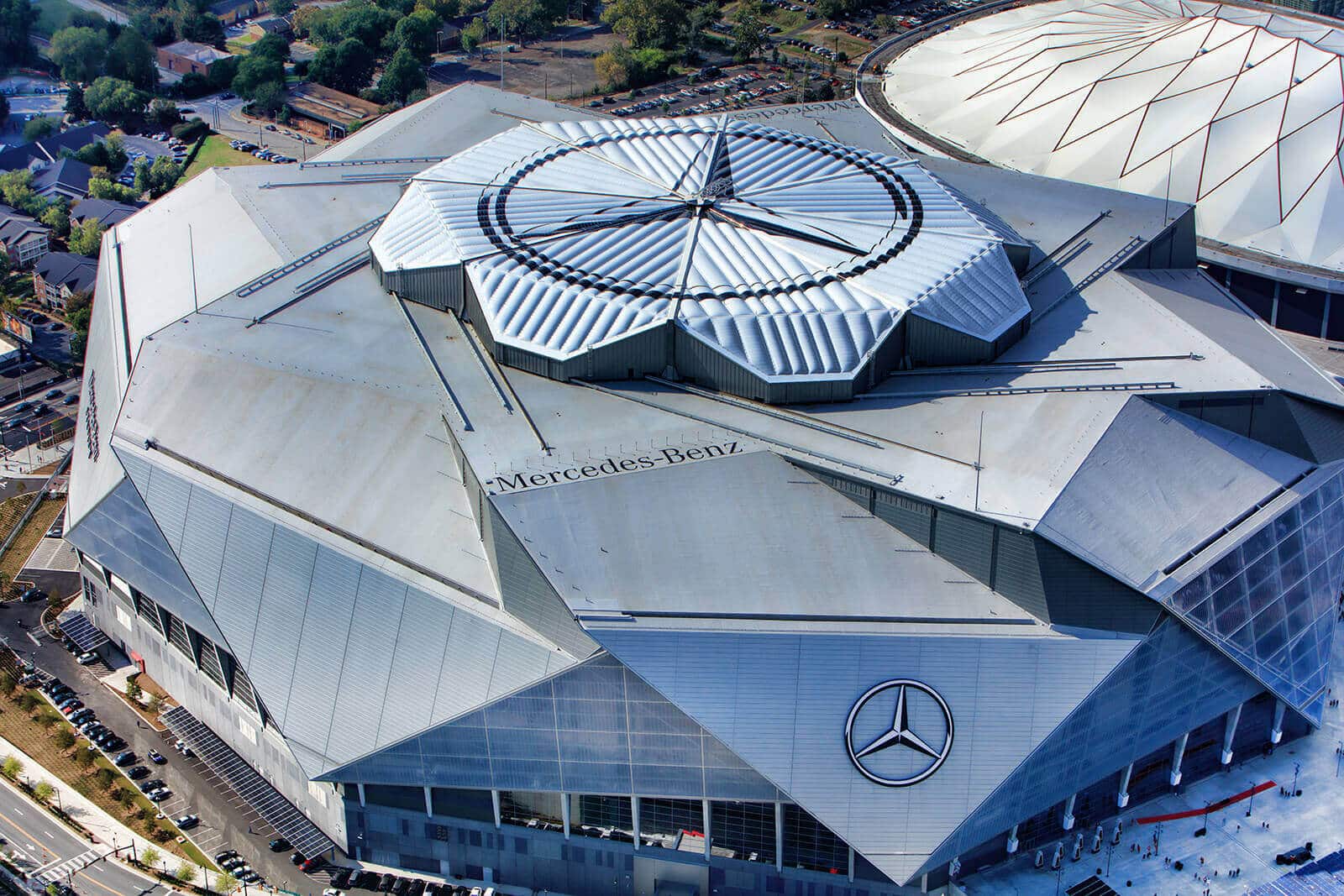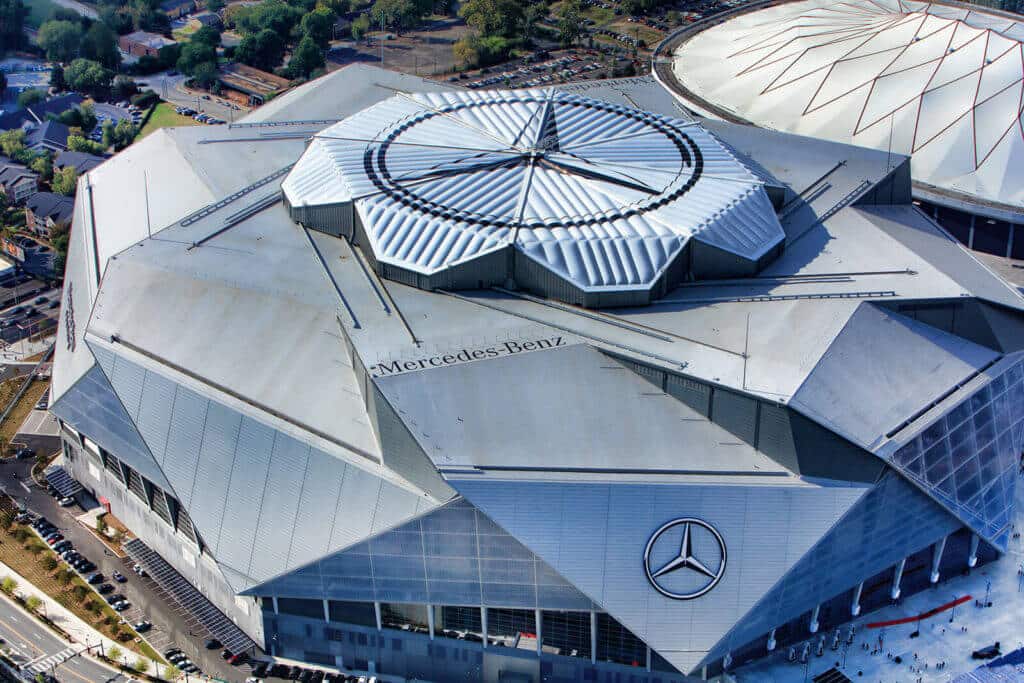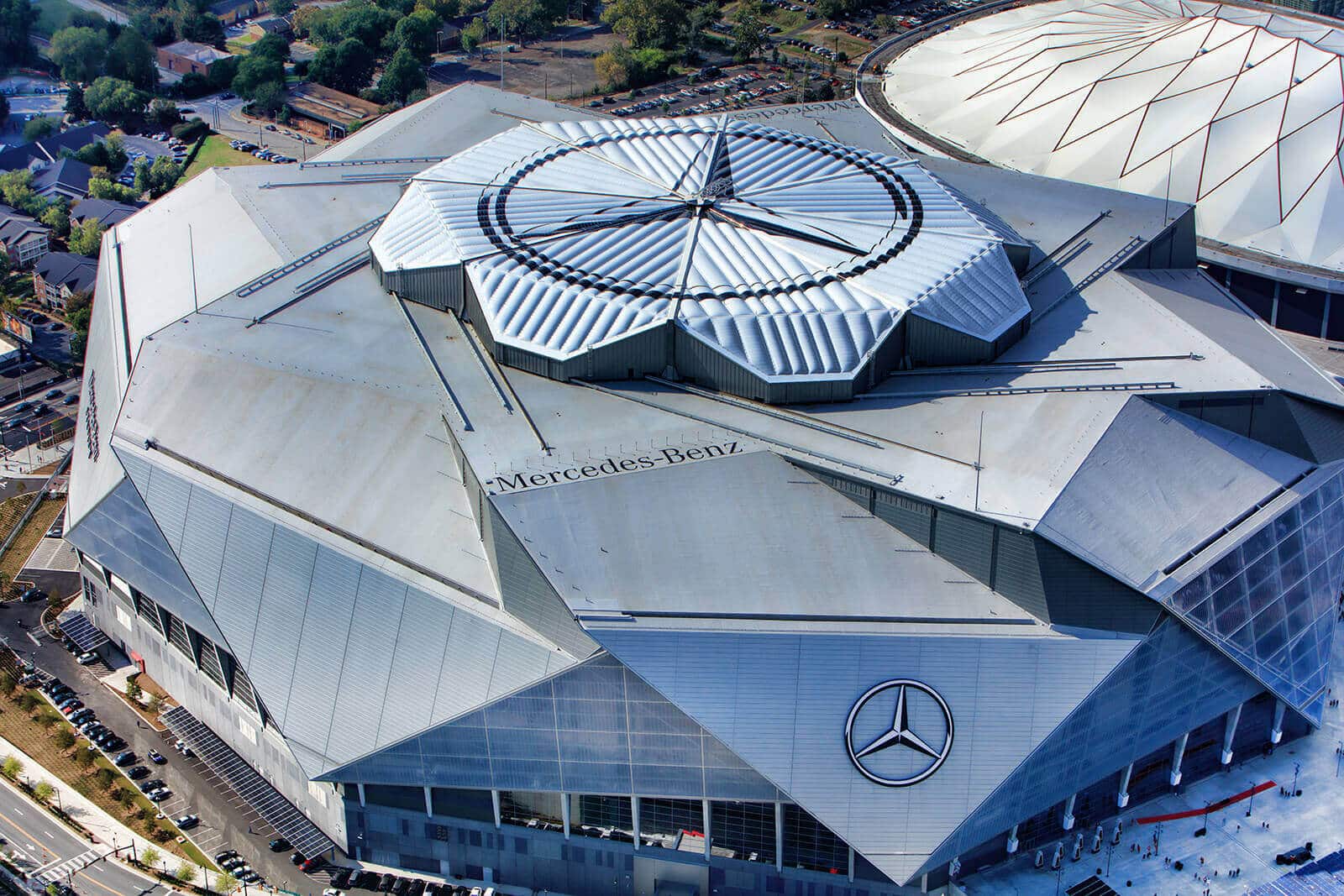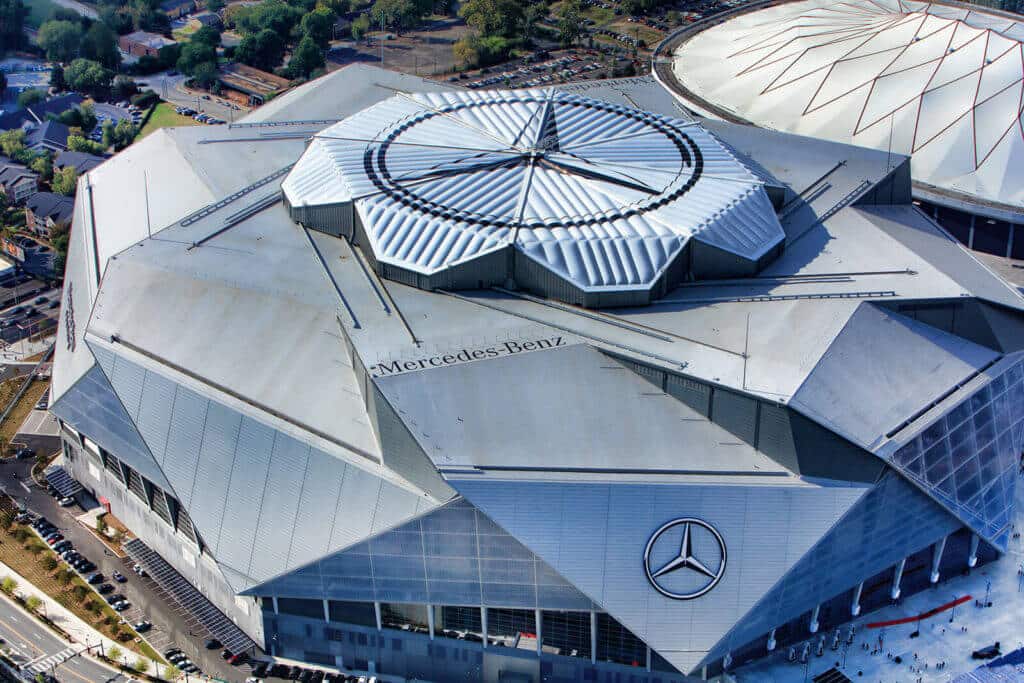 Are you ready to maximize your brand awareness in a BIG way? Our custom Roof Logos blend our commercial roofing, graphic design, and marketing expertise to put your company logo front and center in the flight path of an undistracted audience: on the roof of your commercial building. We understand the importance and pride of corporate identity and have the ability to execute any project of any size. Our unique form of marketing uses a space that you already own to maximize your logo's visibility.
Reach key decision-makers with in-flight advertising
When it comes to advertising, big and bold is always better. Instead of opting for traditional forms of advertising such as television, magazine, or billboard ads, Roof Logos allows you to put your existing space to work to reach an exclusive audience in a unique way.
Frequent flyers are busy people with demanding schedules that limit their exposure to traditional advertising media. A rooftop logo by Roof Logos allows you to influence a 'captive audience' inflight with a logo just outside their window. While these key decision-makers will see many forms of airport and in-flight ads throughout their travels, take-off and landing are rare times when you will find this audience without distractions.
The primary goal of in-flight advertising is creating brand awareness. The objective of Roof Logos is to help your marketing strategy get on the cutting edge of in-flight advertising. We analyze air traffic statistics, flight patterns, and simulated views from various altitudes for your local airport. No other form of advertising can reach this target audience with the same high-frequency impact at a fraction of the cost of traditional advertisements.
Our Process: From Design to Installation to Long-Term Maintenance
We can install your logo in almost every possible scenario. There are a number of factors that determine the success of your roof project. These factors include roof membrane type, logo size, building location, logo orientation, layout, visibility, material, color, and accessibility.
It's important to start the project with a solid foundation. Before you apply a roof logo, we recommend getting a roof inspection or beginning with a newly-installed roof. We carefully choose our products to allow the life of your logo to exceed ten years. You'll want to ensure your roof is properly maintained so your roof life matches or exceeds the logo lifespan.
You can expect a thorough and extensive approval process. Our team works closely with your marketing department and graphic designers to make sure your brand is accurately reproduced. We match your official corporate PMS or CMYK colors, provide color samples on opacity charts for approval, and submit detailed drawings. All sensitive design elements will be kept confidential. Accuracy is critical when we put your logo through our design process and into production. We invest a great deal of time up front to make sure all drafts are approved before we move forward with the application of your logo.
When it's time to install your roof logo, weather and temperature conditions must be perfect. We pay attention to the climate patterns for your geographic location in order to install your logo during the optimal time of year. We will also analyze the material of your roof to ensure our installation will be painted on a clean membrane and account for any obstacles. We coat over obstacles such as HVAC units so they're not visible to your audience in the air. It takes a lot of expertise to replicate a logo on such a large scale. We have built a talented team that is confident in their attention to detail, communication, and customer service skills. You can expect your installation to take between 4-6 weeks on average.
For logo maintenance and upkeep, you will want to keep your roof clean and well maintained to maximize visibility. If your logo begins to fade over time, we can also revisit the project to recoat for a fraction of the original price. Between our thorough knowledge of commercial roofing systems, long-standing relationships with roof manufacturers, and detailed process to gain a keen understanding of your brand, we take a comprehensive approach to designing, installing, and maintaining your logo.
Logos you have to see to believe
Our work isn't complete until your logo layout and colors are accurately represented. Rest assured that Roof Logos understands how critical it is to get it right, especially at such a large scale! Some of our satisfied clients include Atlanta's Mercedes-Benz Stadium, Floor and Decor, BMW, and more. Each project we've completed has presented its own set of challenges to overcome, but it's an honor to reveal the finished product to our thrilled clients. We believe each logo design is a huge testament to our team and their commitment to making sure we maintain the quality of your logo. We work efficiently while never sacrificing your brand in the process.
Since your roof logo was designed and installed to be seen from above, it's impossible to stand on your roof and really appreciate the final product. So, upon completion, we will provide you with high quality digital aerial photographs of your new roof logo. Our crews take great pride in making sure we get everything just right. Post-installation photos will reveal to you just how attentive to detail and skilled our crews are when it comes to replicating your logo on a large scale.
Are you ready to take your marketing strategy to new heights? Contact us to start your project.
LIKE WHAT YOU JUST READ?
Sign up for our newsletter to get fresh articles, updates and more!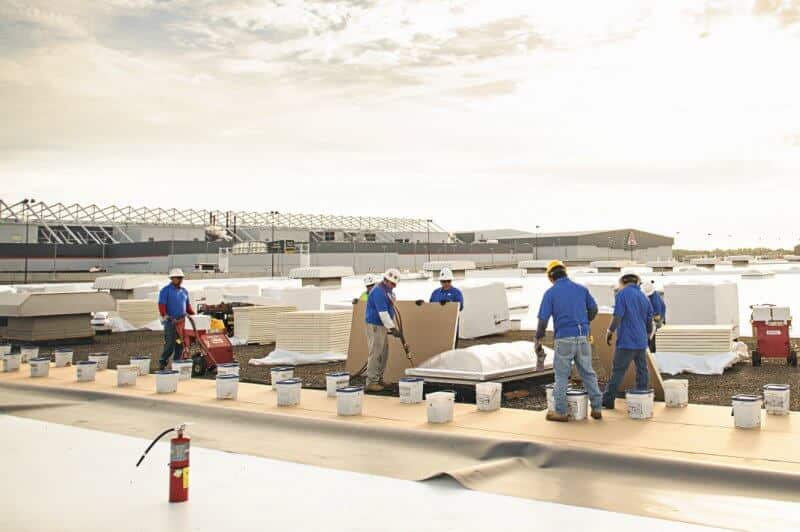 Regular roof maintenance makes capital budgeting easier and more predictable. When building owners and facilities managers maintain their roofs, they simplify their capital budgeting process in three ways – and prolong the life of one of their most valuable assets. 1. Extend the Life of the Roof Regular, basic maintenance will always be the best…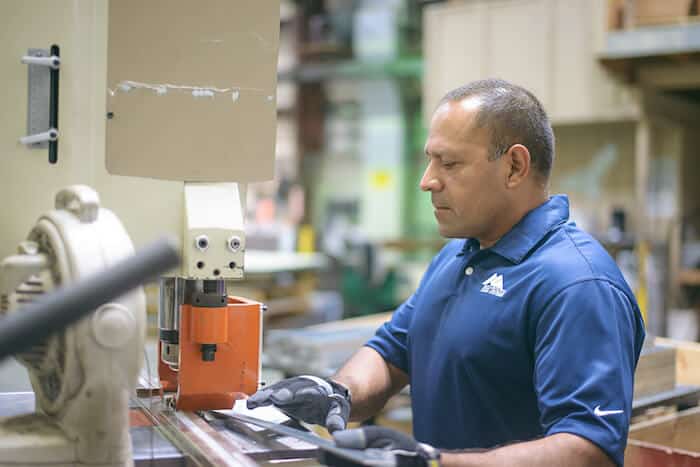 Any roof contractor can put a roof on a building, but the job isn't finished until the metal trim is installed. Typical contractors install the roof and then send the same team back on a later day to install the trim.  But when a contractor runs their own sheet-metal shop, they have some serious advantages…