2020 will go down in history as one unforgettable chapter in our lives. Although this year has been challenging, we have been blessed as a company and have much to be thankful for as individuals. We faced many unique challenges in 2020 related to COVID-19, including the limitations of negotiated re-roof budgets and the uncertainty in our market. Our team overcame the obstacles by working together and maintaining a positive attitude and work environment. The pandemic also showed us that our administrative associates could work well remotely and forced us to reevaluate priorities to find balance in the "new normal."
Reflecting on 2020, we are so grateful to have completed our core value launch before facing these unexpected challenges. These guiding principles lit the way for us during dark times and helped us prioritize what's most important, ultimately leading to a successful year for our company. In celebration of the end of 2020, we thought it would be fun to share some interesting 2020 statistics with you! Here's what we've been up to at Mid-South this year:
SAFETY TRAINING SESSIONS CONDUCTED
85 classes (topics covered included: fall protection, forklift, aerial lift, driver training, OSHA 10-hour, and CPR/first aid) and 38 weekly toolbox talks
SQUARE FEET OF ROOFING INSTALLED AND SERVICED
Roughly 27.4 million
PROJECTS COMPLETED
162
NUMBER OF CLIENTS SERVED 
40 on the contract side + 376 on the service side = 416 total
NUMBER OF EMPLOYEES
179
LADDERS CLIMBED
172,840 (149 field employees, 290 days worked on average, 4 times up and down per day)
NUMBER OF STATES VISITED
24
NEW CLIENTS WELCOMED TO THE MID-SOUTH FAMILY 
42
REPAIRS COMPLETED
2,286
RE-ROOFS INSTALLED
92
BIRTHDAYS CELEBRATED
179
EMPLOYEE YEARS OF SERVICE MILESTONES CELEBRATED 
5 Year – 12
10 Year – 1
15 Year – 4
20 Year – 5
30 Year – 1
BLOGS POSTED
12
As you look back on the ups and downs of 2020, we hope you're able to find some shining moments, too. On behalf of the Mid-South Roof Systems family, we wish you a safe and happy holiday season.
LIKE WHAT YOU JUST READ?
Sign up for our newsletter to get fresh articles, updates and more!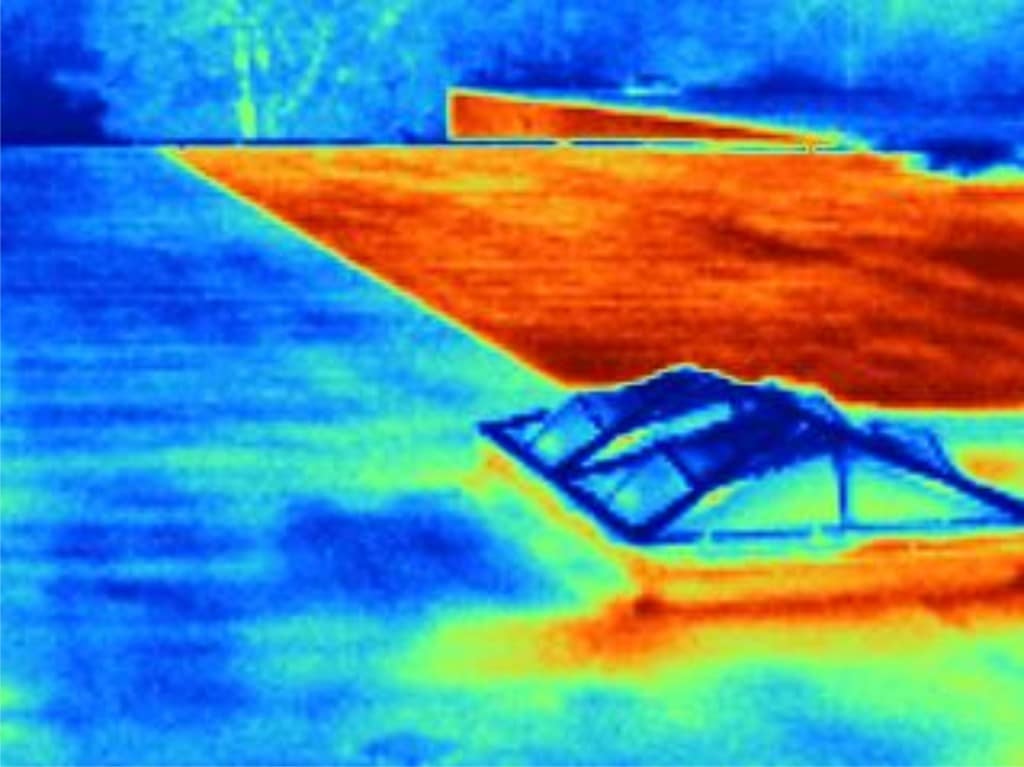 It's a well-known fact that moisture can lead to damage of materials. However, those in the roofing industry can take advantage of technology designed to detect moisture in spots that can't easily be seen, allowing for damaged areas to be found more quickly and repaired. This technology is called thermal imaging. A thermal imaging camera…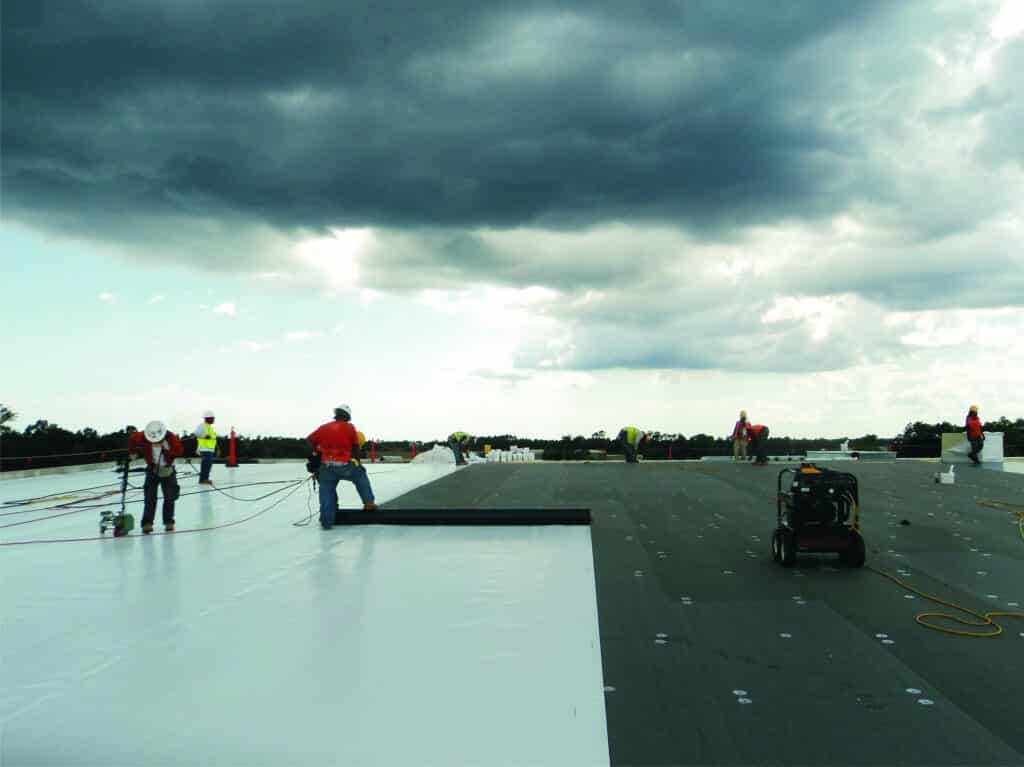 Water is arguably one of the leading causes of accelerated aging on roofs, particularly flat roofs typical of large commercial and industrial buildings. Ponding water caused by rain, melted snow or leaking heating, ventilation and air conditioning systems can contribute to the wearing down of the roof surface, leading to leaks, mold and decay.