Roof Warranty vs. Commerical Building Insurance: Your FAQs Answered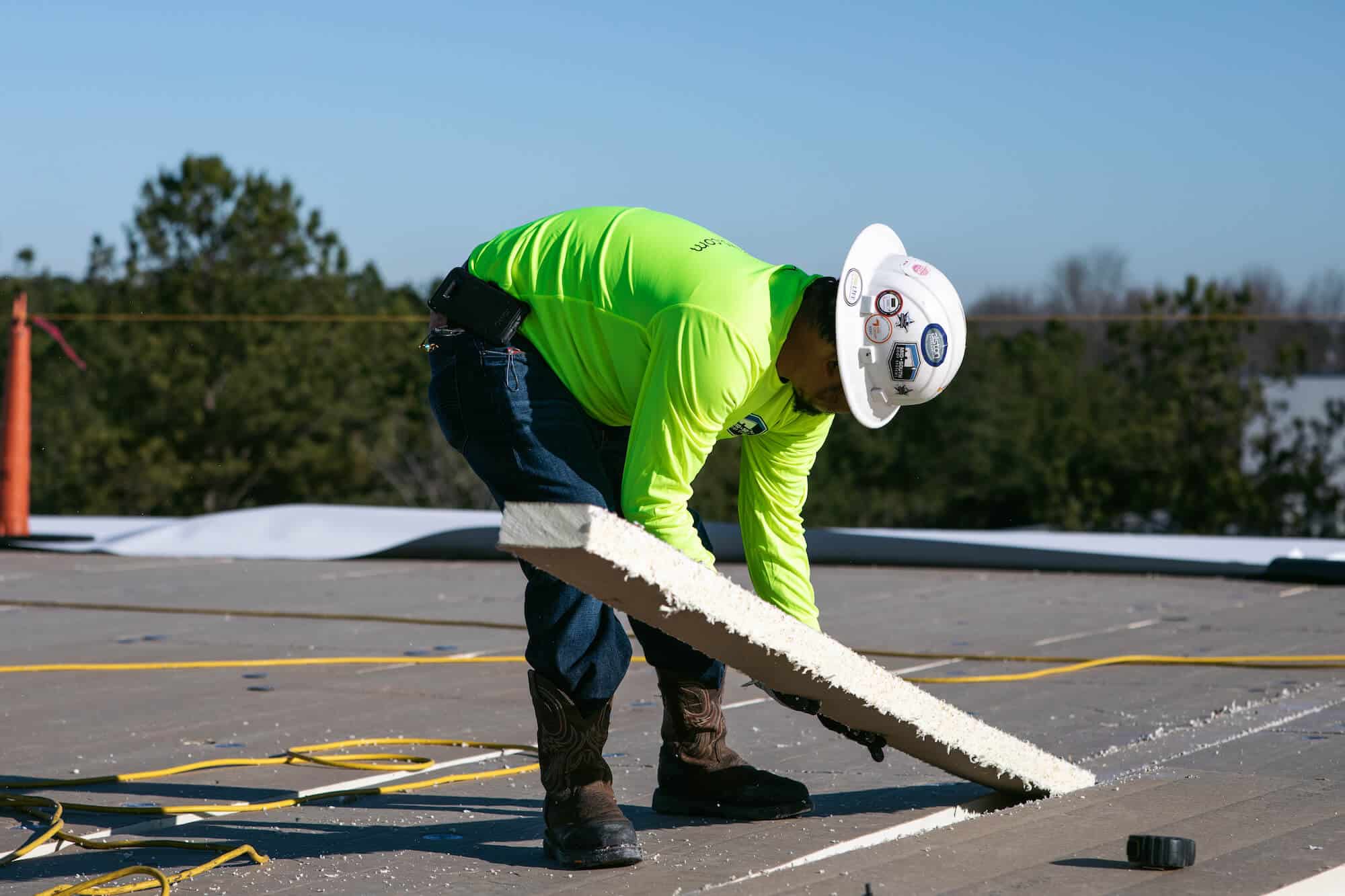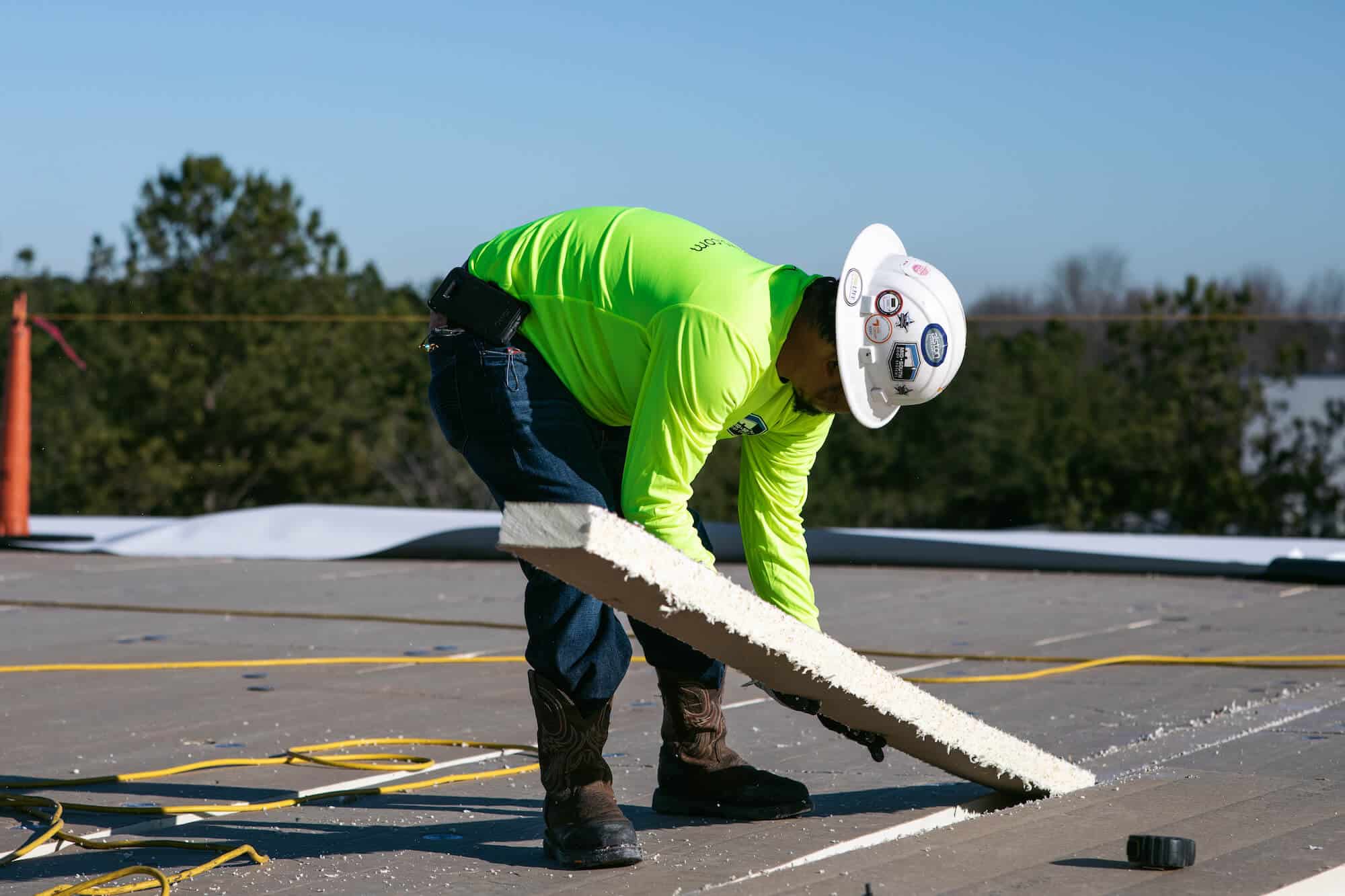 The peace of mind that comes from knowing your commercial roof is protected by a warranty and insurance is priceless, but navigating the muddy waters of those policies may cost you your sanity! We're here to help.
Our expert team shared some insights into commercial roof warranties, building insurance policies, and how you can leverage both to keep your roof in working order. Before we dive into the FAQs, let's break down the difference between the two.
What is the difference between a commercial roof warranty and building insurance?
Your roof warranty comes in two parts: one from the manufacturer to cover defective materials and one from the contractor to cover workmanship. These two work together to account for various aspects of the roof installation. Depending on the source, a manufacturer warranty can last anywhere from 10-30 years, and a workmanship warranty will typically cover 1-2 years.
Commercial building insurance covers damage outside of the issues mentioned above. This type of damage usually results from a significant weather event. However, your insurance policy may not cover some types of damages, so it's essential to read the fine print when shopping for insurance. Generally speaking, it's easier to file a claim with a warranty department. Insurance adjusters are notorious for finding ways to minimize the claim. That's why it's crucial to stay up to date on inspections and maintenance to ensure your roof is ready to face the elements.
How does the claims process work? 
If the roof system warranty covers your issue, your first step is contacting the manufacturer and starting a claim. They will give you a claim number, and your roofing contractor will be the liaison between the building manager and the manufacturer. Your roofing contractor will inspect the area and distinguish between damage and negligence to determine whether the claim is warrantable. If it is, your roofing company will communicate the cost of the repair to the manufacturer. To ensure a seamless process, the roof inspector must establish trust with the manufacturer by clearly stating the issue in a detailed report. Read our previous blog post for more information on the importance of a quality roof inspector.
If your roof has been damaged and you need to file a claim with your insurance company, you must prove the root cause of the issue beyond a shadow of a doubt. Insurance adjusters typically produce more red tape than a warranty company, and the building manager will be responsible for communication when filing the claim.
What can I do to help support a claim?
Document, document, document! Keeping a detailed log of roof traffic, inspections, repairs, and any other related information will help tell the complete story of your roof. Negligent roof owners are typically challenging customers for warranty and insurance companies, so you should be able to demonstrate that you are actively involved in your roof care.
My claim was denied; what should I do?
If your roofing issue is denied or delayed, the roofing company will allow you to decide if you want to move forward with the repair. You can also consult with an experienced insurance coverage attorney to see if you have grounds for negotiation.
How can I protect my roof system outside of a warranty and insurance policy?
Damage that occurs to your roof by human error outside of the installation is rarely covered by either a warranty or insurance policy. To protect your roof from this type of damage, you can install walk pads and ensure that any traffic is confined to a protected route. After any work on the roof, be sure to perform a sweep for leftover loose materials that could puncture the membrane. In addition to human error, any water damage that occurs over time is also not covered. You should ensure that all water exits (i.e., gutters and downspouts, drains, and scuppers) are clear and ponding areas have dissipated within 24 hours.
What do I do when my warranty expires?
Depending on the length of your warranty, you may be covered for your roof's lifetime. If you have a shorter warranty (10-15 years), our team recommends taking a proactive approach. Keep the expiration date in mind and get an expert to assess your roof system. This evaluation will give you a snapshot of the expected lifespan of your roof, and a skilled contractor will offer solutions and pricing to extend the life of your roof before a reroof is necessary. In some cases, you can also purchase an extended warranty if your roof has been well-maintained.
How can Mid-South help with insurance or warranties?
At Mid-South, we go above and beyond to support you through the claim process. Our detailed inspection and reporting system will give the third party a complete snapshot of your roof health. We can also help manage your expectations to determine if your warranty or insurance will likely cover the damage.
Our team takes a proactive approach to the care of your roof. We will keep track of when your warranty is about to expire and advise you with our recommendations for the next steps. We will also keep tabs on the frequency of your repairs to identify any red flags. If we see something that needs attention, we'll set up a free assessment to inspect the roof system and deliver a report with photos, a list of deficiencies, and estimated repair costs. Our goal is to be your backup coverage by taking a proactive approach to your roof maintenance and repairs.
LIKE WHAT YOU JUST READ?
Sign up for our newsletter to get fresh articles, updates and more!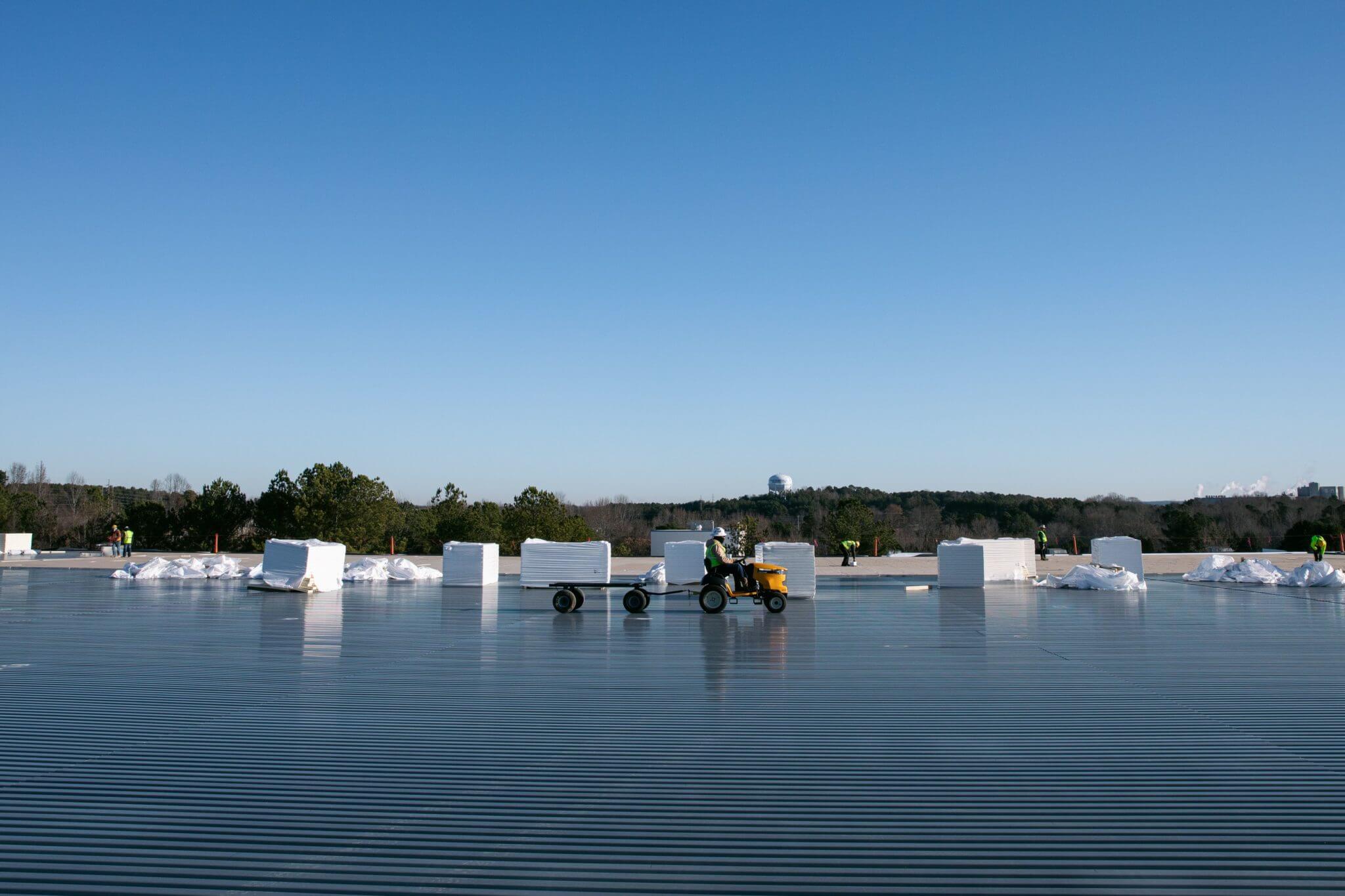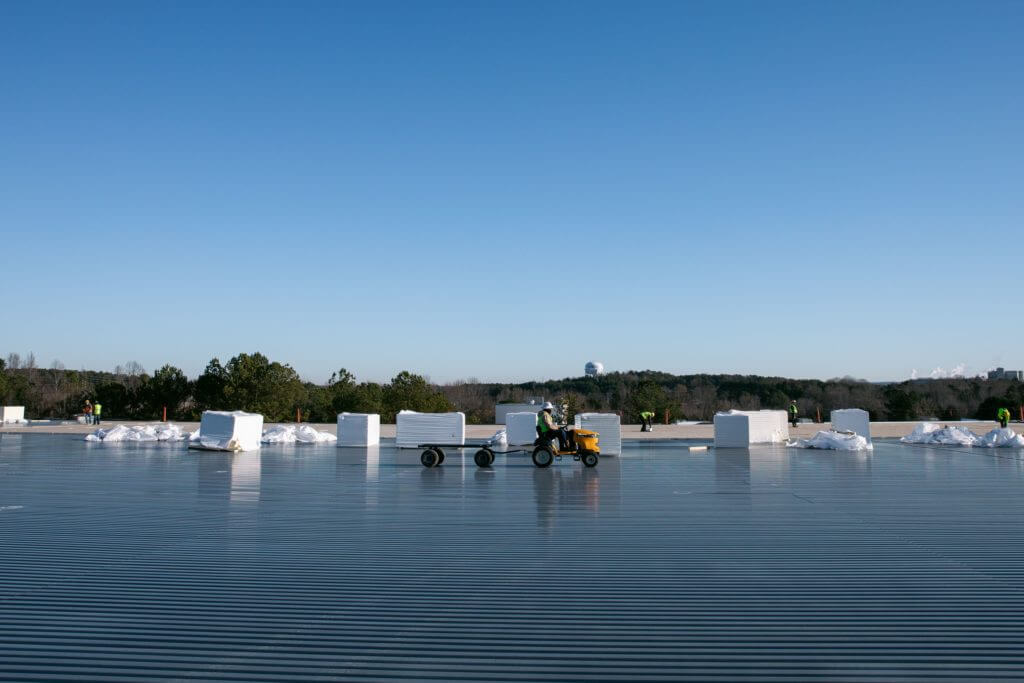 Our team at Mid-South Roof Systems brainstormed some of the most common myths about commercial roofing that we've encountered in our 35+ years of experience. The result of that mental exercise is the following true or false game designed to debunk these myths and uncover the truth about our multifaceted industry.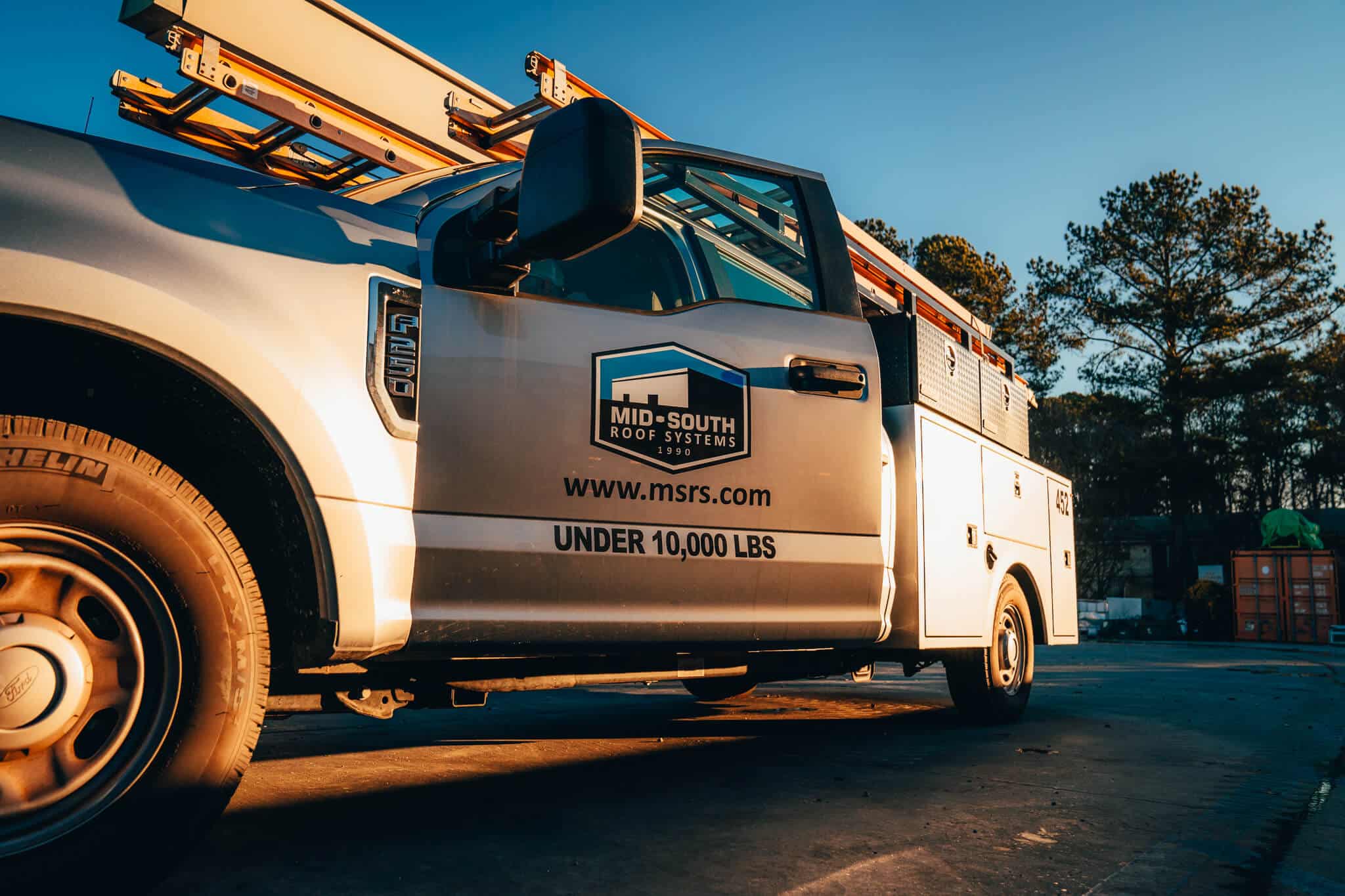 With the Thanksgiving holiday approaching, many of us carve out time in November totake note of what we are thankful for. Maybe you will go around the table with yourloved ones and share something you are grateful for during your Thanksgiving meal.Perhaps you will write down your gratitude list every day this month. Here at…