Mid-South Roof Systems: What We Do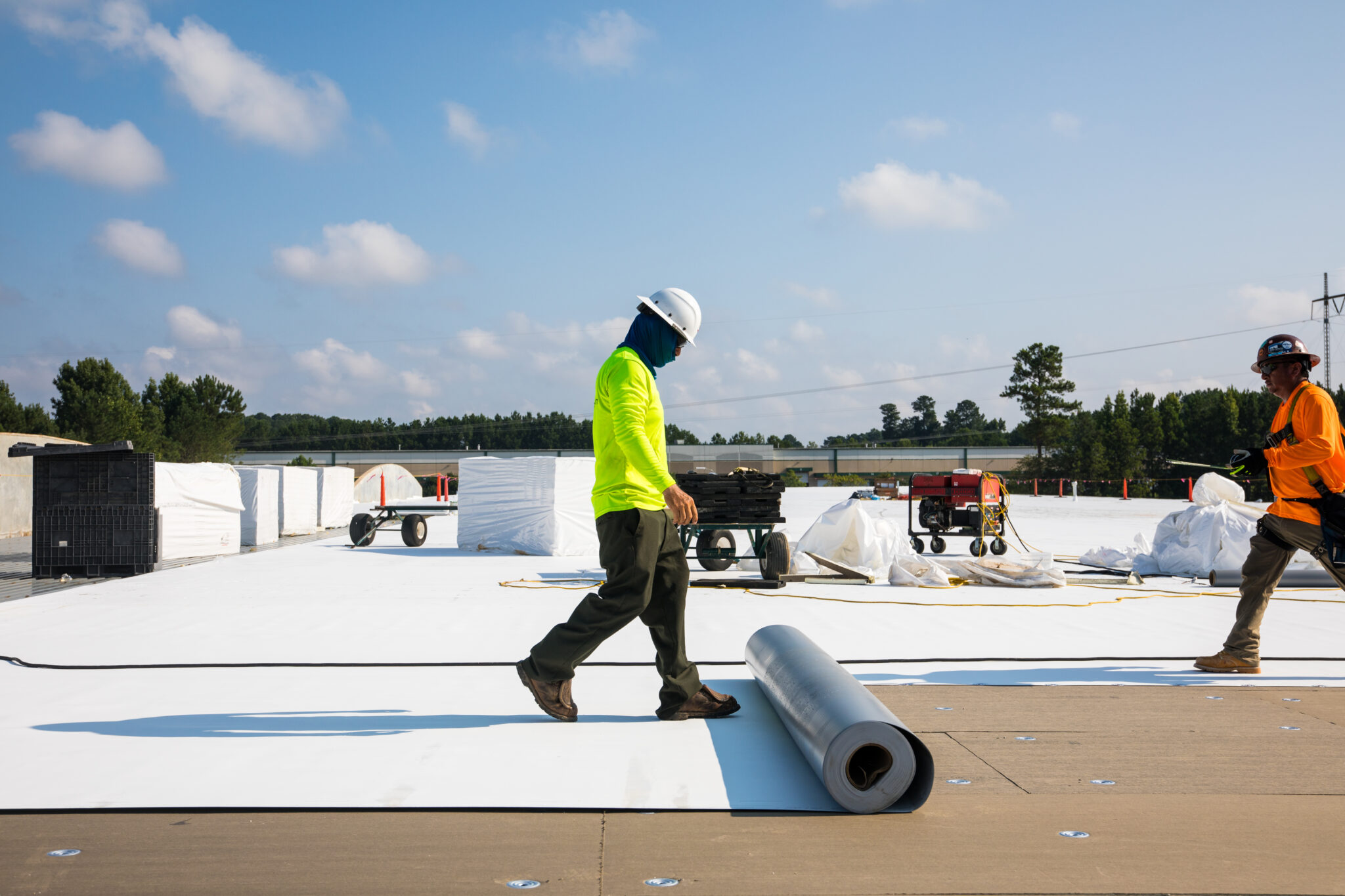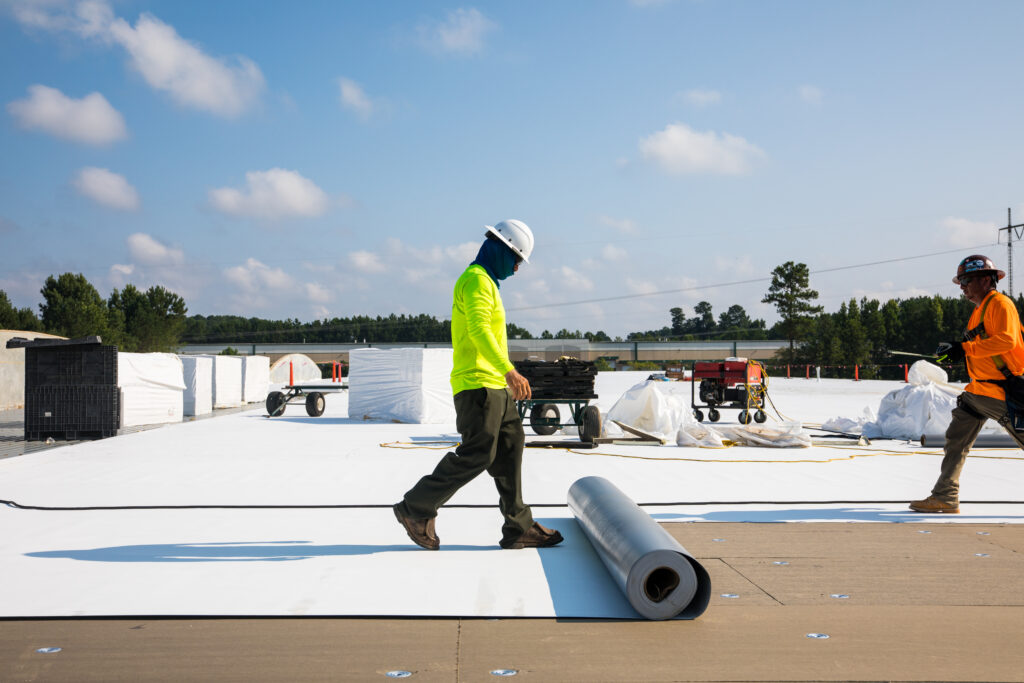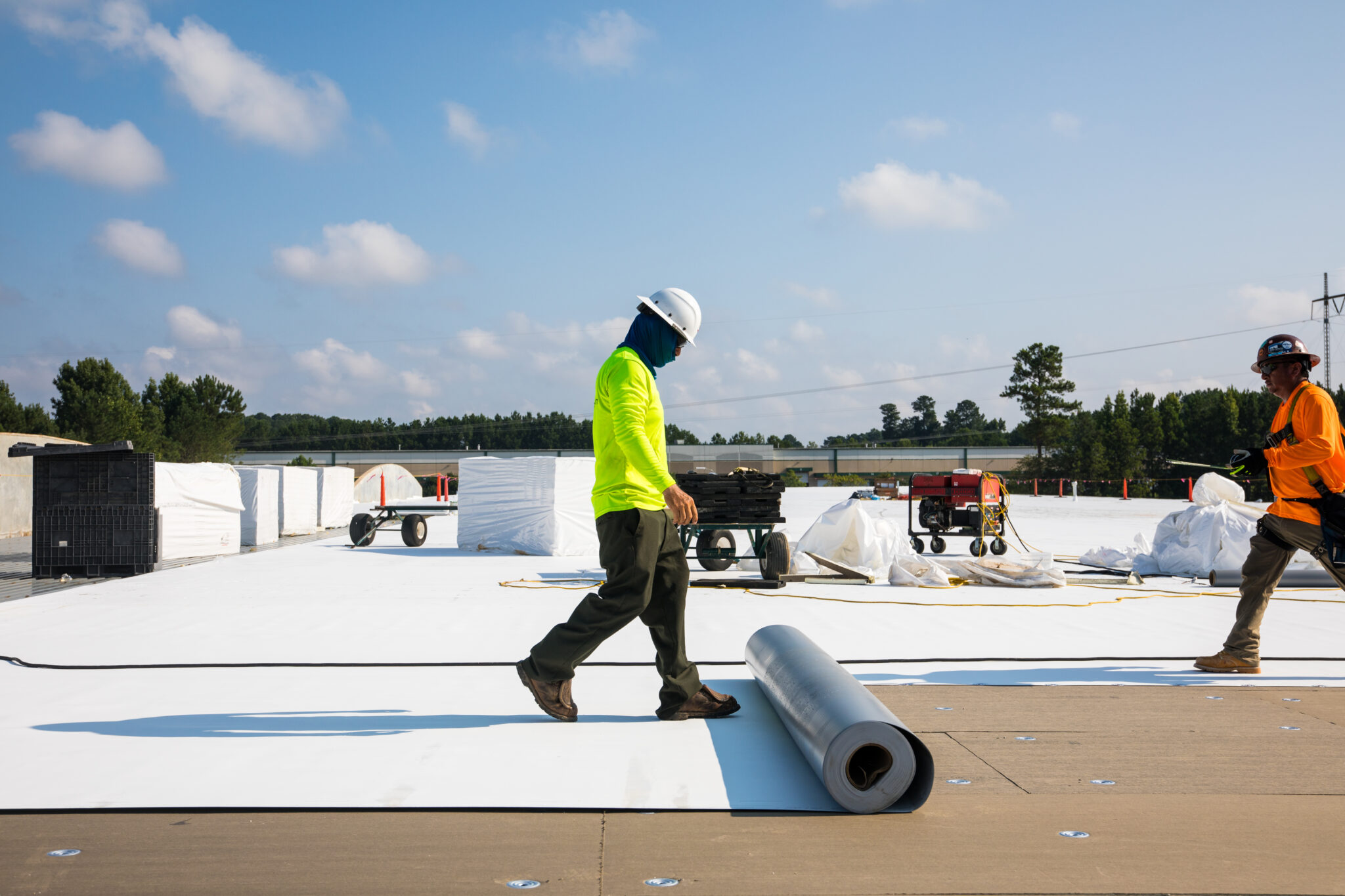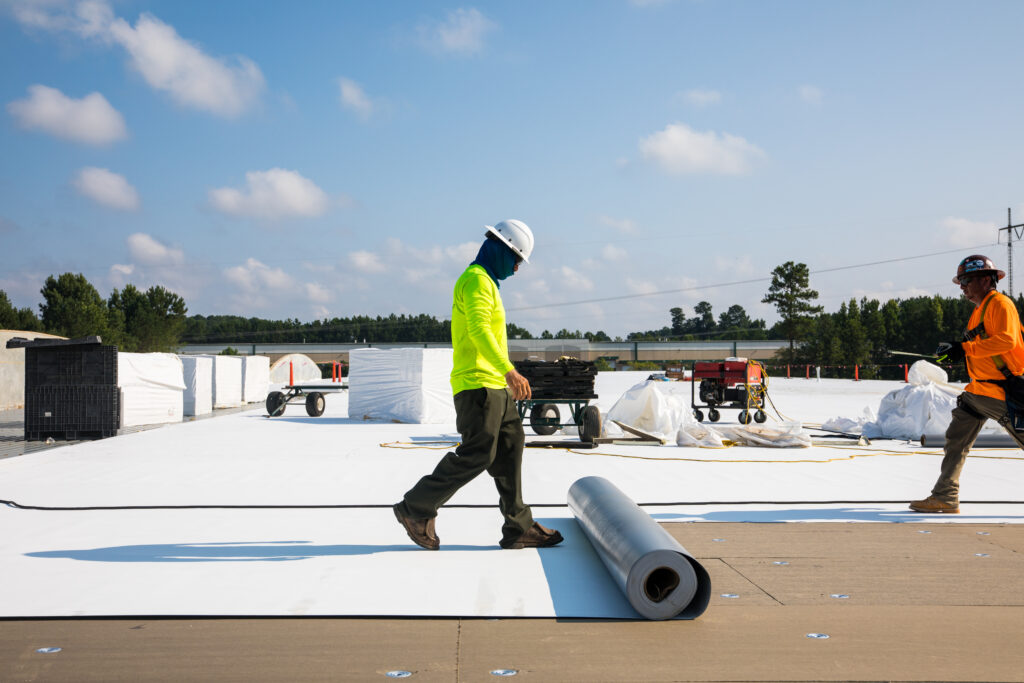 Mid-South Roof Systems is a family-oriented, experienced, and trusted partner for all your commercial roofing needs. We deliver large-scale flat roofing solutions for commercial applications such as big-box retail, distribution centers, and manufacturing facilities nationwide. As one of the top 10 commercial roofing contractors in the U.S., we have worked alongside world-class clients, including Walmart, Lowe's, IKEA, and Amazon.

Building long-term, mutually beneficial relationships with our clients is something we take pride in. Committed to delivering roofing solutions that meet your unique needs, we listen closely, keeping a collaborative approach in mind.

We provide the following services:
NEW CONSTRUCTION ROOFING SOLUTIONS
Since 1990, Mid-South Roof Systems has focused on commercial and industrial flat roof systems. We have installed millions of square feet of TPO, PVC, and EPDM roof systems all over the country. When it comes to commercial roofing for new construction, our team is committed to getting the job done right.

Whether you're building from the ground up or performing an expansion, it's crucial to choose a roofing contractor that can deliver on time and on budget. We take the time to understand your project and provide a solution that stands up to the elements. The roof installation is a critical piece of the building envelope and your construction schedule. It needs to be done safely, professionally, and without adding unnecessary time and cost to a project.

For new construction projects, Mid-South Roof Systems gets involved early in the design and budgeting phases. This allows you to take advantage of decades of expertise, providing you with cost-saving opportunities and much-needed technical advice before construction even begins.

RE-ROOFING SOLUTIONS
No matter the job, we have the experience necessary to navigate the complexities of re-roofing in the commercial space.

We will keep your building fully operational during re-roofing. We understand that warehouses and manufacturing spaces need to be watertight and fully operational during the re-roofing process. If a building leaks or floods during re-roofing, it could derail operations and eat into your profits. Mid-South is the reliable roofing contractor who understands your need to get it done right the first time.

ROOFING MAINTENANCE
We are your lifelong roofing maintenance partners. A leaky roof requires extensive expertise to be fixed quickly and properly. Water moves freely between the layers in a building's roof, making it hard to identify the source of a leak. Only an experienced contractor can troubleshoot the problem. Many of our team members have been with us since our start in 1990. They have the expertise to navigate the complexities of commercial roofing service and maintenance on facilities up to and above 3,000,000 square feet. Our team is armed with the intuition and experience needed to accurately diagnose and repair your roofing problem, provide proper maintenance to extend the life of your roof, and fix trouble spots before they become major issues.

We meet all warranty specifications. Our crews have a vast knowledge of every product and system on the market. With certifications from all major manufacturers, you can rest assured that our work meets your warranty specifications. From diagnosis to handover, our team will work with you every step of the way to get your building's roof—and business—back in working order.

ROOF LOGOS
Through our Roof Logos division, we blend our extensive knowledge of commercial roofing, marketing, and graphic design to increase our clients' brand awareness through the design and application of large-scale, rooftop logos. This rare combination of marketing savvy and roofing expertise combined with years of experience produces a commercial roof that works twice as hard for our customers.

We understand the importance of corporate identity and can execute any project of any size. Our branding background allows us to clearly communicate with your marketing department to guarantee an accurate representation of your brand. Roof Logos understands how critical it is to get it right…especially at this scale!
With all of these services, you can expect excellent customer service, best-in-business safety standards, and decades of experience.

Mid-South Roof Systems Provides Coast-to-Coast Service
We're proudly located in Atlanta, GA, but often travel across the country to partner with companies nationwide while maintaining competitive prices. Mid-South Roof Systems is also equipped with a nationwide network of service contractors to handle all your post-installation needs in a timely manner.

We're committed to getting the job done right. We've got decades of experience working with some of the biggest companies across America. To learn what we can bring to your project, contact us today.
LIKE WHAT YOU JUST READ?
Sign up for our newsletter to get fresh articles, updates and more!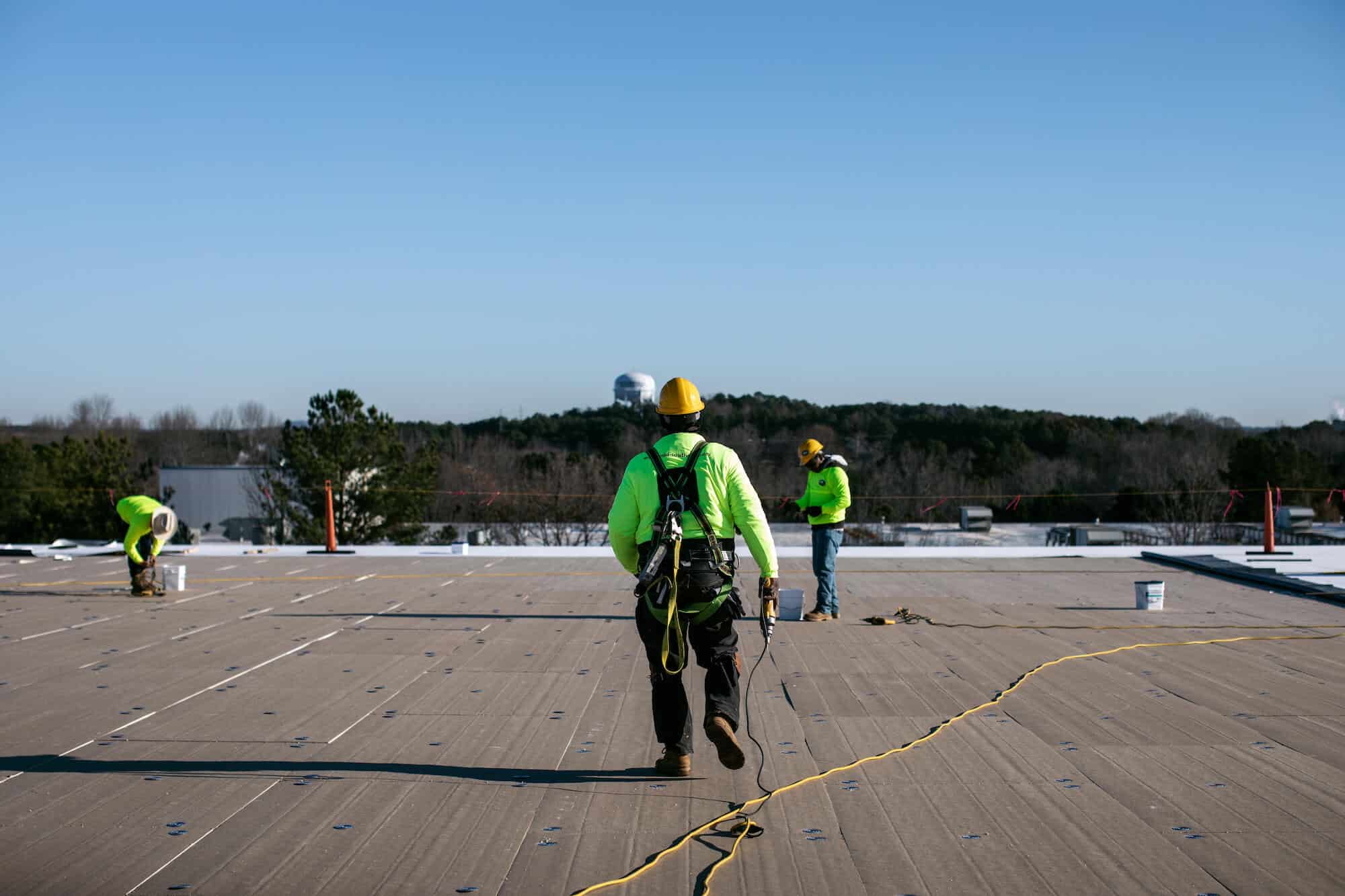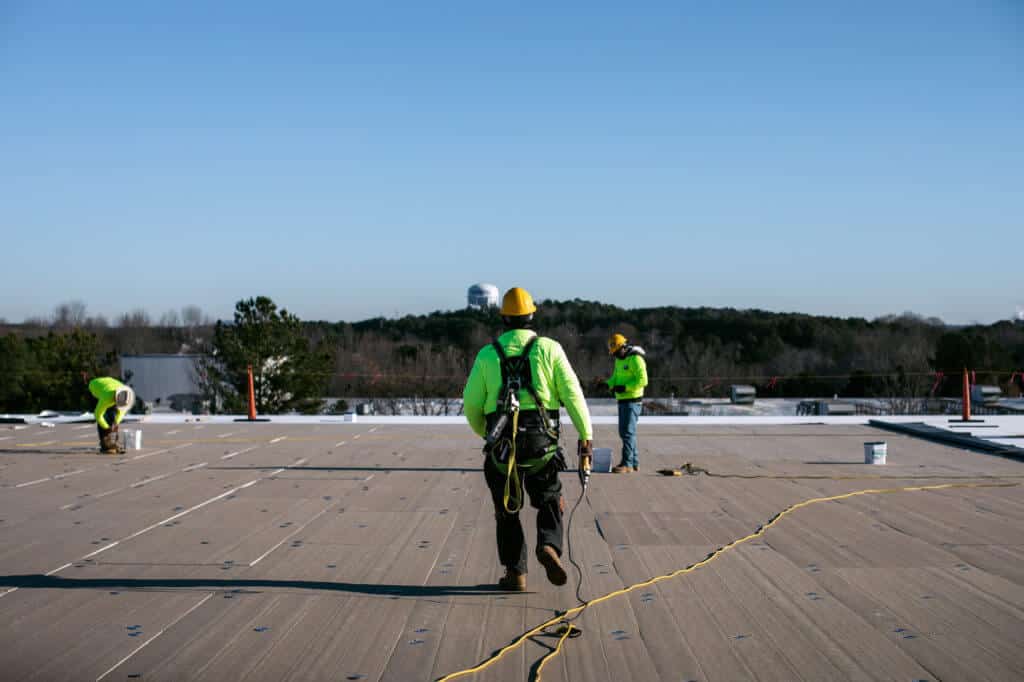 While the importance of routine roof inspections cannot be overstated, it's equally critical to find a trusted roofing contractor to perform those inspections. In this blog post, we'll cover what to look for in a roofing contractor and when you should consider getting a second opinion.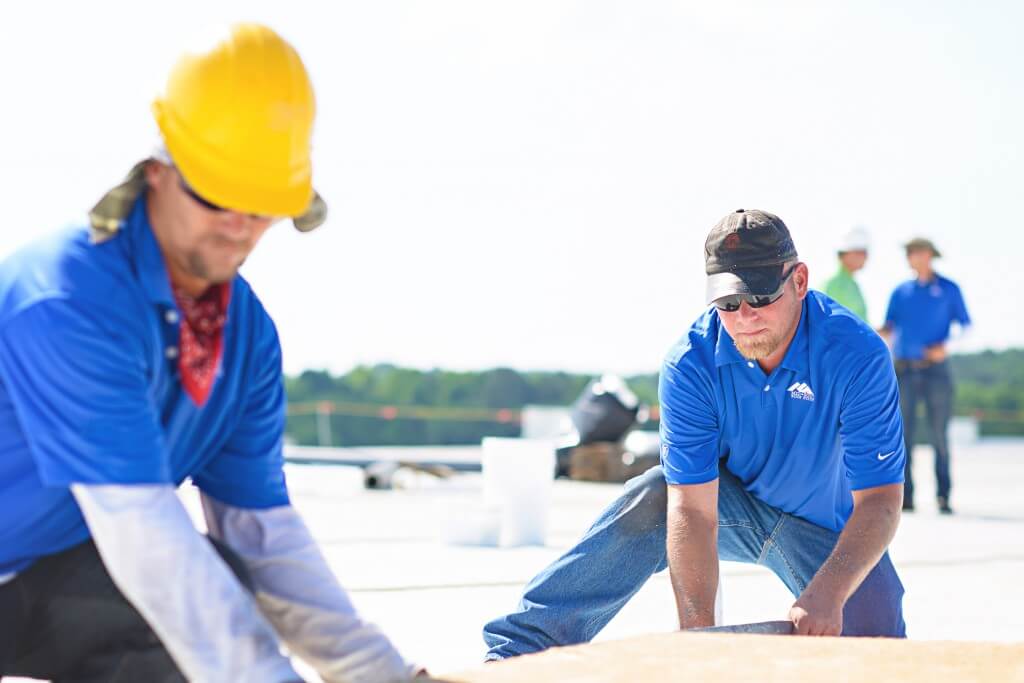 If you're considering buying a new building, the very first item on your list should be to get an assessment of the roof's condition. This analysis can prevent surprises down the line and—if the roof needs work—it can have a dramatic effect on the price you wind up paying for the building.