3 Ways In-House Sheet Metal Improves Construction Projects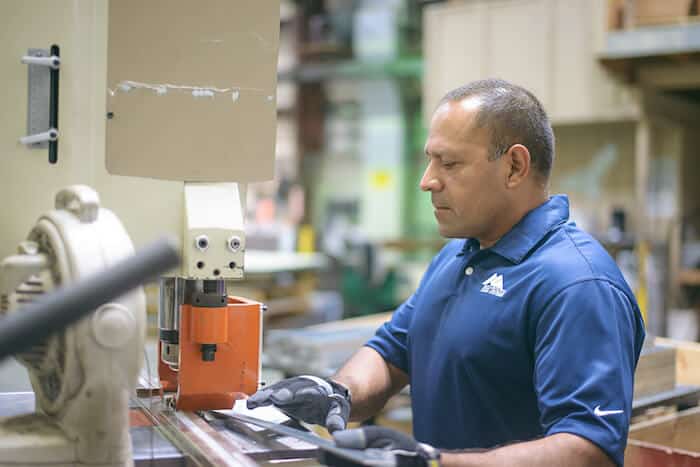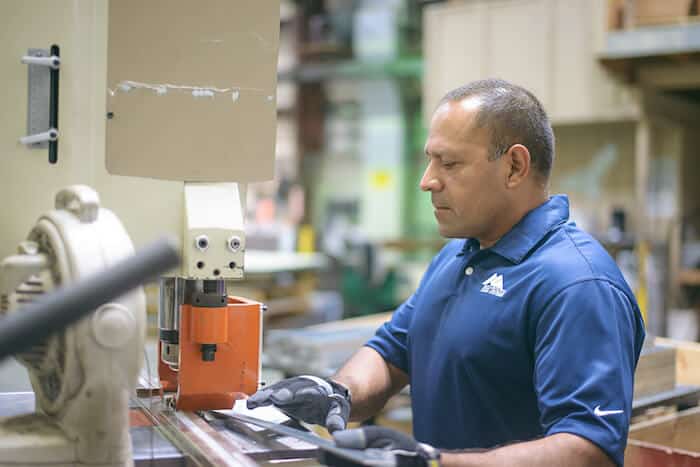 Any roof contractor can put a roof on a building, but the job isn't finished until the metal trim is installed. Typical contractors install the roof and then send the same team back on a later day to install the trim. 
But when a contractor runs their own sheet-metal shop, they have some serious advantages over contractors who must rely on outside manufacturers.
Superior Quality
A contractor who runs their own sheet metal shop creates custom work that is superior to stock manufactured parts. Roofers exert an initial level of quality control by ordering high-quality raw metal in 10,000-lb master coils.
Using quality metal is far more important than you might think. The reality is that most roof wear occurs at the edges, and a roof's perimeter is where the battle for longevity and durability will be fought. During Hurricane Katrina, for example, shoddy sheet metal work led to roofs flying off in winds they should have been able to withstand.
Once the roof dimensions have been reported, the metal is then run through roll formers and computer operated metal forming machines to produce trim pieces to exacting specifications. These precise, custom-built pieces make for a better, more secure fit when the trim is added to the roof.
Reducing Costs
Ordering sheet metal pieces from a stock manufacturer can take three or four weeks. For contractors with their own shop, that same order can be completed within 48 hours. That has to cost more, right?
Not so fast…
When you cut out the middleman, you lower cost. And when you take the manufacturer out of the equation — along with their fees, profit, shipping costs, etc. — the job becomes even less expensive. So even though the job's been completed much faster and at a higher quality, the bill is lower.
Incredibly Fast Turnaround
Above all else, a GC needs a roof contractor who can work quickly and meet tight deadlines. When a contractor fabricates their own sheet-metal work in-house, they avoid the wait times of the ordering process and provide a tighter turnaround. Before the sheet metal is needed onsite, a roofer with an in-house sheet metal shop goes to the site to measure the dimensions and then builds-out the required pieces of trim. Instead of waiting around and doing the jobinstages, the trim crew can be proactive and fall in right in behind the roofers as they finish their work.
Quality trim work is vital to a long-lasting, healthy roof. Having an in house metal shop can help a professional contractor be more cost effective, cut down durations and increase the quality fit of the installed product. 
LIKE WHAT YOU JUST READ?
Sign up for our newsletter to get fresh articles, updates and more!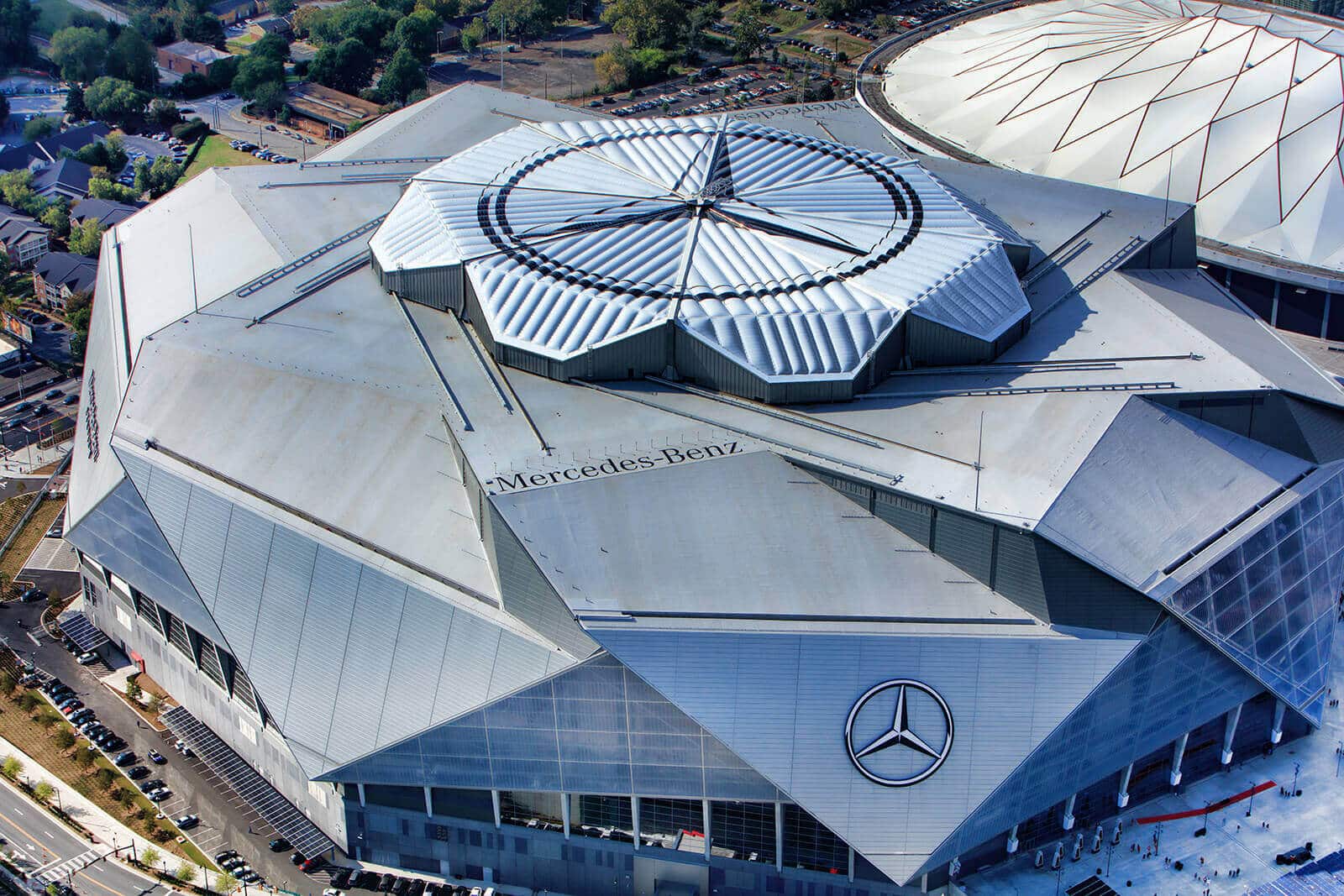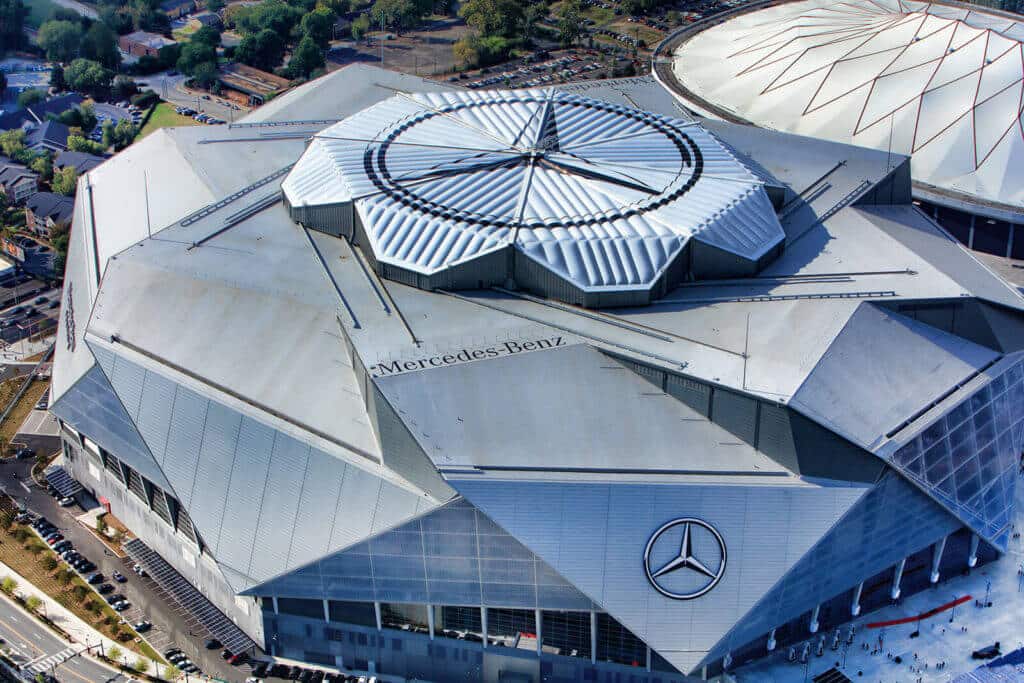 Our custom Roof Logos blend our commercial roofing, graphic design, and marketing expertise to put your company logo front and center in the flight path of an undistracted audience: on the roof of your commercial building.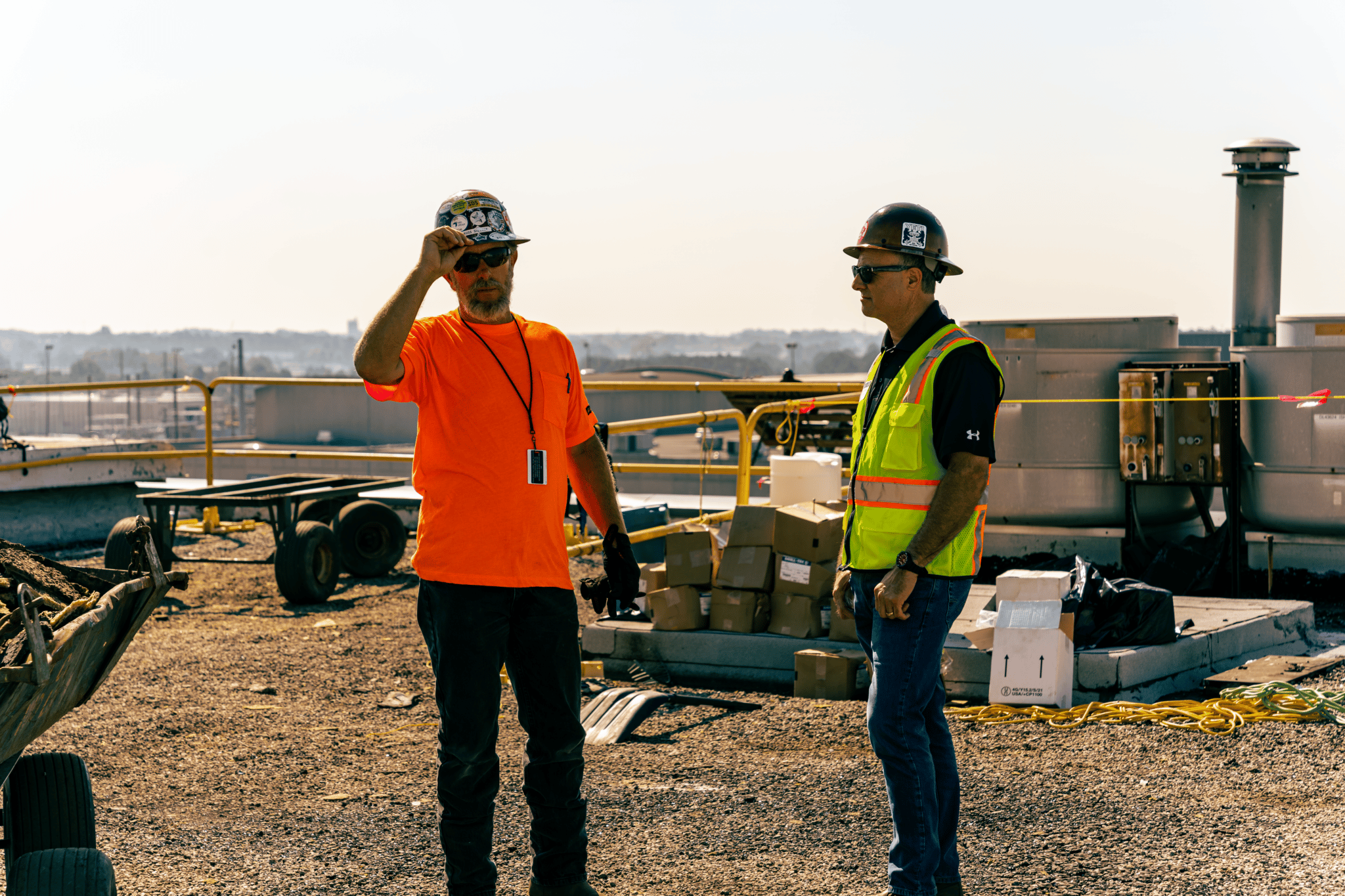 It's that time of year again — the leaves are changing color, the days are getting shorter, and winter is just around the corner! For business owners, this means it's time to start preparing for the coming inclement weather. One of the most important things you can do is ensure your commercial roof is ready…