Assessing Storm Damage with a Roof Inspection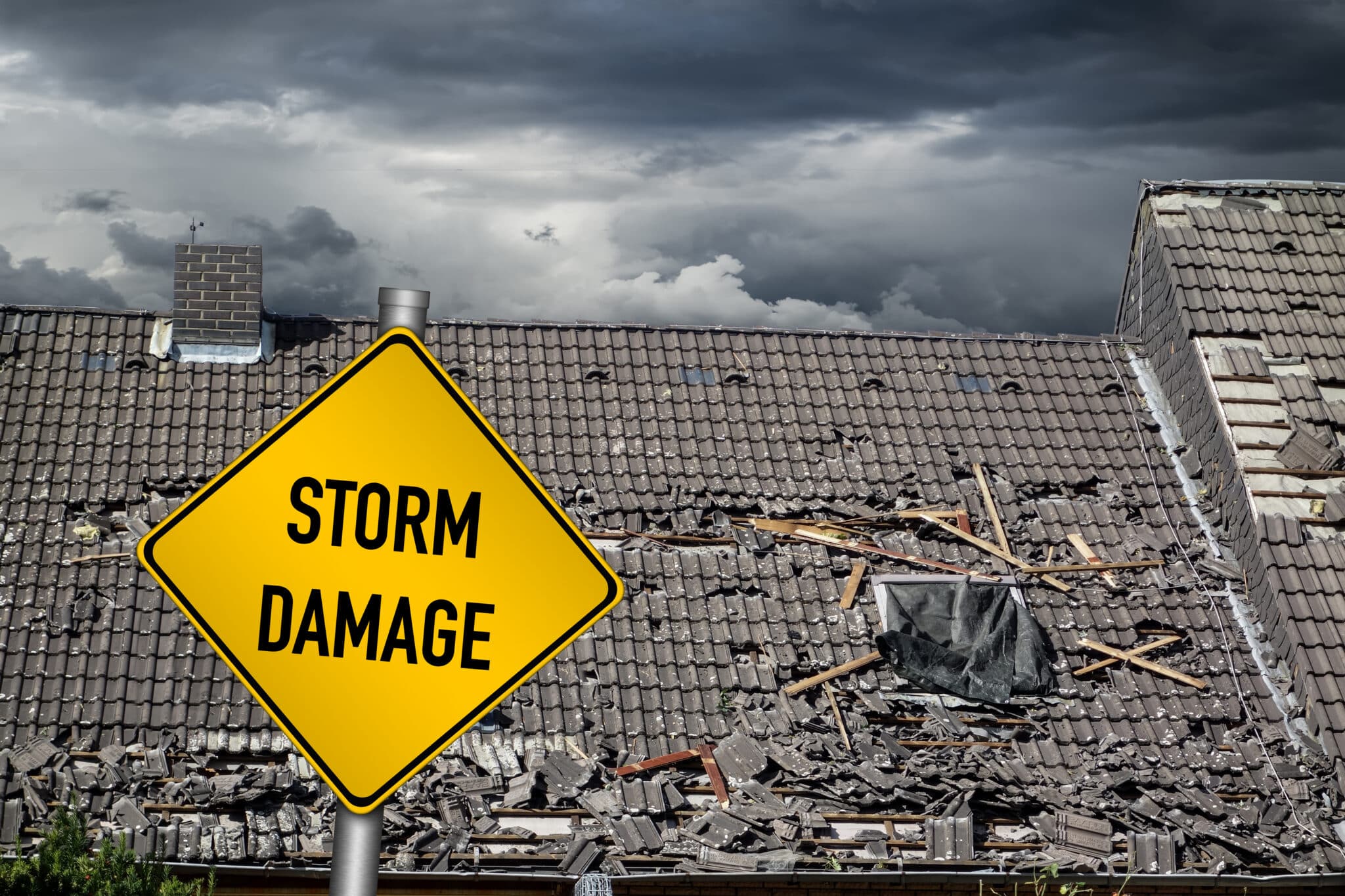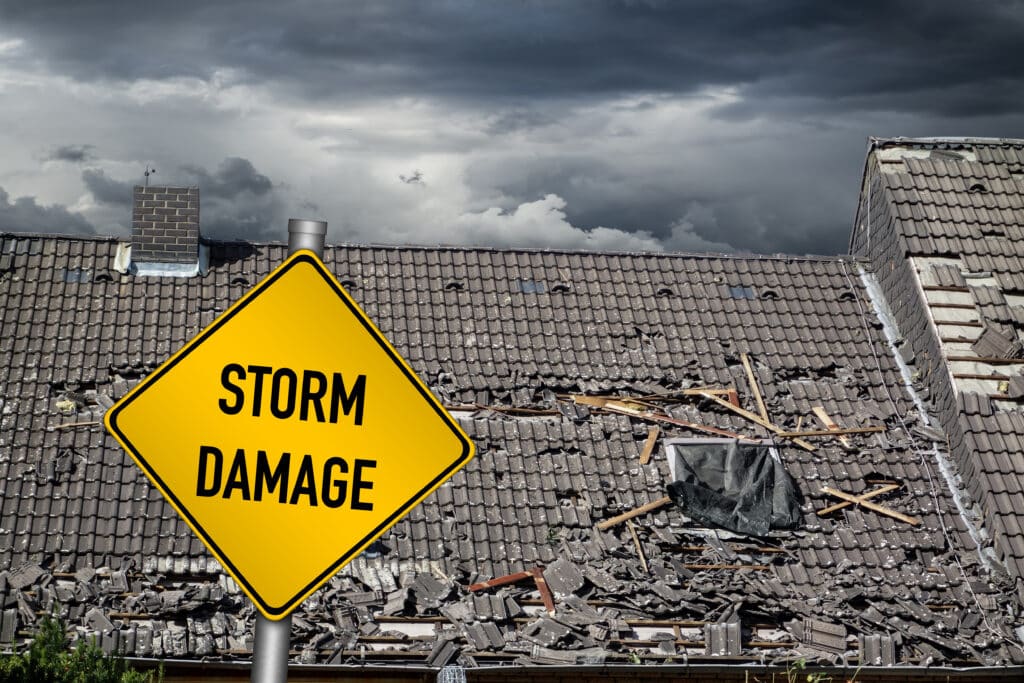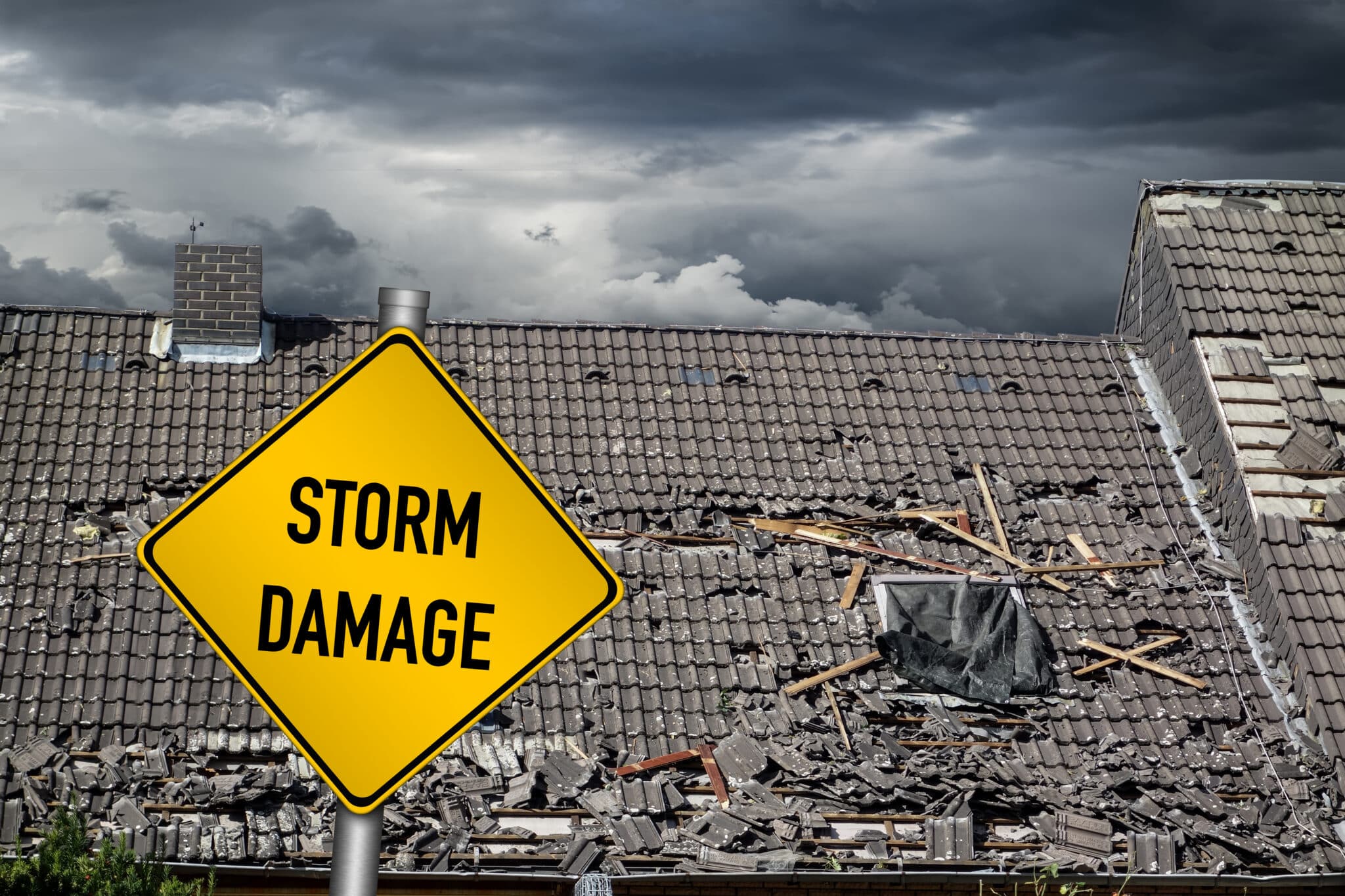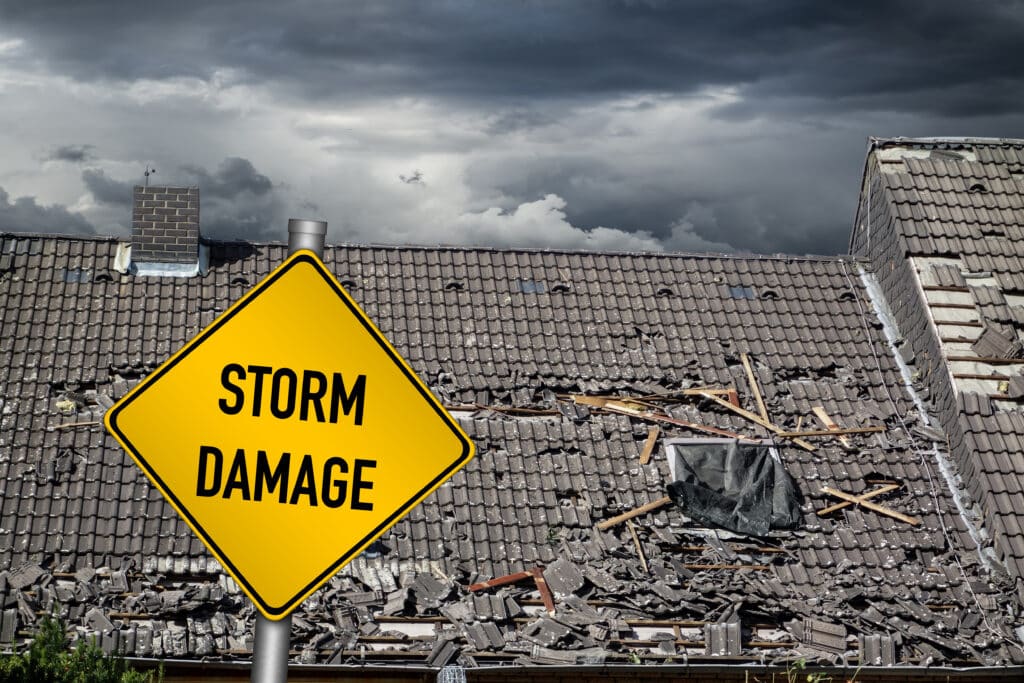 Your building's roof plays a vital role in protecting your company and everyone within. After a storm, you need to look for evidence of damage to your roof. Depending on your roof type, it may be easy to identify some of the most common weak points after a storm. The best course of action is to schedule a professional roof inspection by our team at Mid-South Roof Systems. We will evaluate the state of your commercial roof and ensure the integrity of your building.
Evidence of Roofing Damage
Focus on the Gravelstop–Commercial low-slope roofs typically have a metal edge around the perimeter of the roof called the gravel stop, or nosing. The gravel stop is intended to keep the roof's joints and other vulnerable points properly sealed. If your gravel stop becomes damaged, rusted, or bent, your roof will no longer be sealed and your building will be susceptible to water damage. Even a small leak can cause serious and expensive damage when left unattended. We recommend calling for professional help right away if your gravel stop appears compromised.
Look for Imperfections in the Roof's Surface–If your commercial roof exhibits visible cracks or bubbling, water has likely already penetrated the roof's membrane. Call us right away so we can address the leak and minimize the damage.
Check for Standing Water–A low-slope roof that is not draining properly could develop a puddle. In the roofing world, this is known as "ponding". After about 48 to72 hours, a pond on your low-slope roof could begin to cause sagging, mold, leaks, and deterioration.
Look for Water Stains–If you notice water stains on your ceiling or walls inside your building, your roof needs attention right away to stop the source of the leak.
Even if you have not witnessed these signs of damage yet, we recommend scheduling a professional roof inspection after any severe storms. The cost of an inspection is far more affordable than roof repairs from undiscovered storm damage.
Benefits of a Professional Roof Inspection
Trained Eyes –Any untrained eye could probably spot a giant hole from storm damage, but small instances of damage can be much harder to detect. Small holes can still be serious. Our roofing experts are able to use training and experience to detect issues that are hidden below the surface. You can feel confident that any detectable issues with your roof will be identified.
Avoid Surprises–Small leaks can cause extensive damage if they are not found quickly. Our professional roof inspectors will find damage before it can progress. We can also let you know if the age or condition of your roof will require repair or replacement in the near future. Being aware of your roof's condition will help you appropriately budget for repairs or replacement.
Satisfy your Insurance Requirements–Insurance providers will often require a professional roof inspection to be submitted with your insurance claim for storm damage. Our roofing inspectors will be looking out for your best interests and advocating for your company to get you the compensation you deserve.
After a storm hits, you can count on our team at Mid-South Roof Systems. We will thoroughly evaluate your roof, report our findings, provide solutions, and support your insurance claim.
LIKE WHAT YOU JUST READ?
Sign up for our newsletter to get fresh articles, updates and more!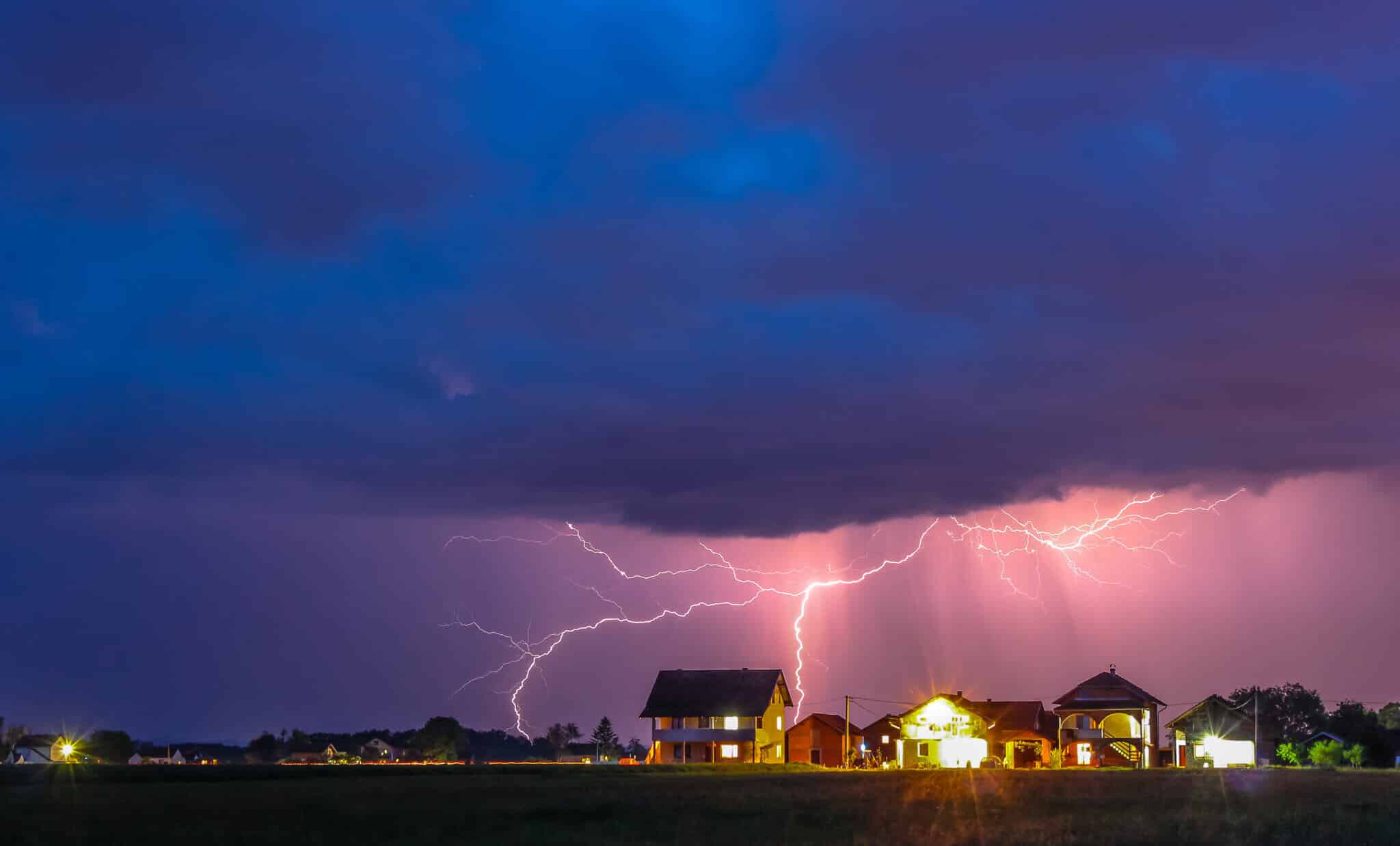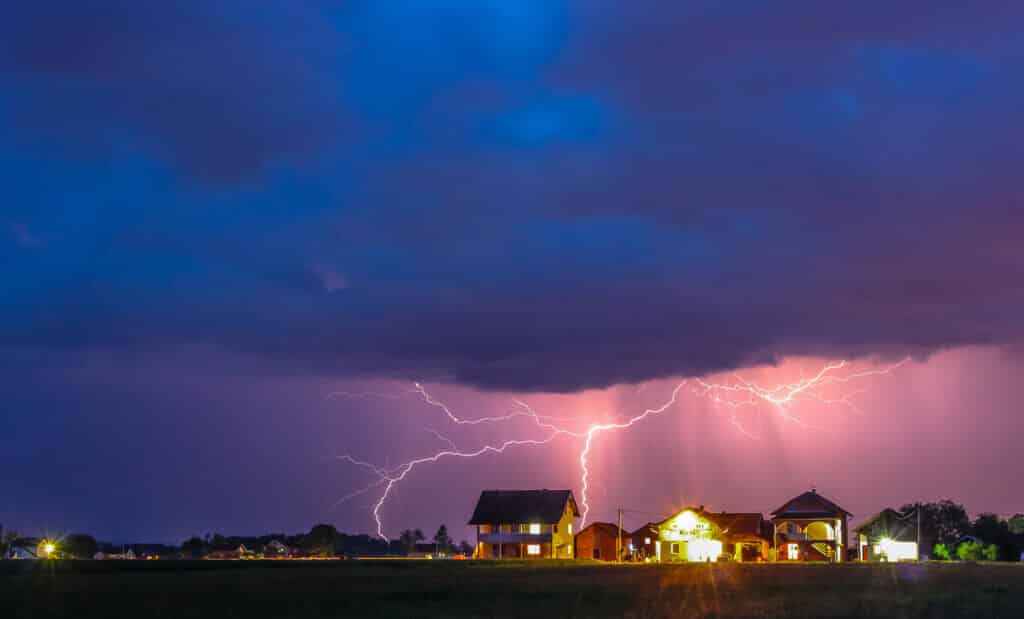 Summer storms that bring wind, heavy rain and hail can cause significant damage to your roof. Thankfully, you can take steps to minimize and possibly even avoid damage . While these steps require some forethought, taking the time to ensure the security of your roof can save you much time and money down the line. …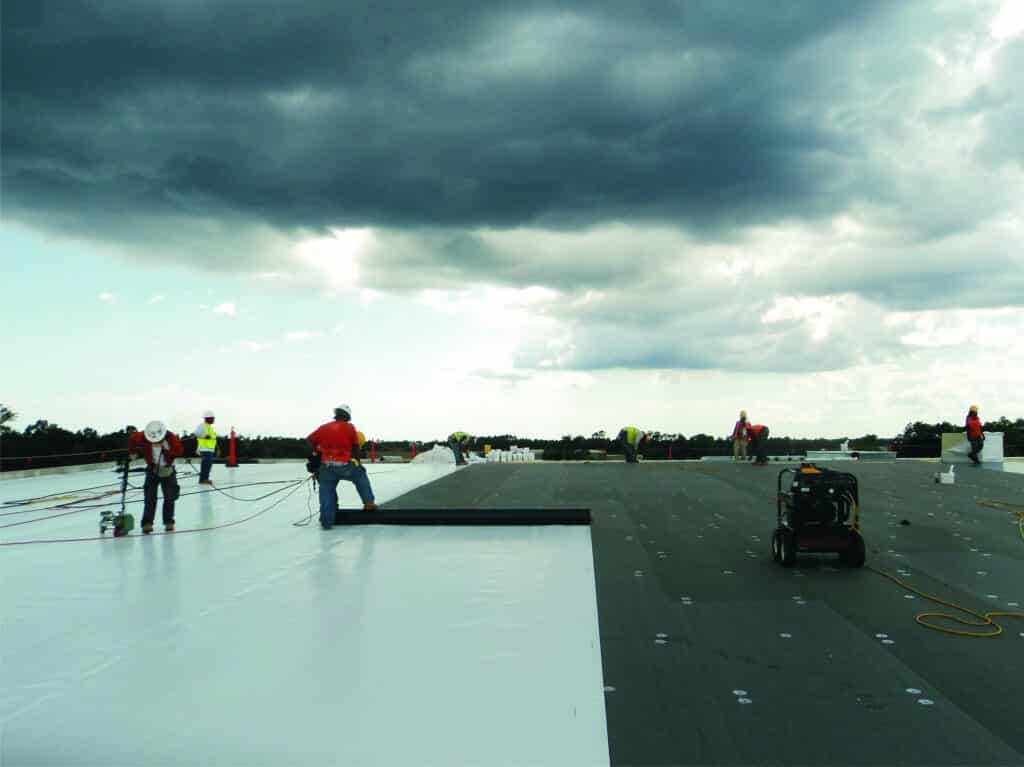 Water is arguably one of the leading causes of accelerated aging on roofs, particularly flat roofs typical of large commercial and industrial buildings. Ponding water caused by rain, melted snow or leaking heating, ventilation and air conditioning systems can contribute to the wearing down of the roof surface, leading to leaks, mold and decay.