Forecasting the Future of Commercial Roofing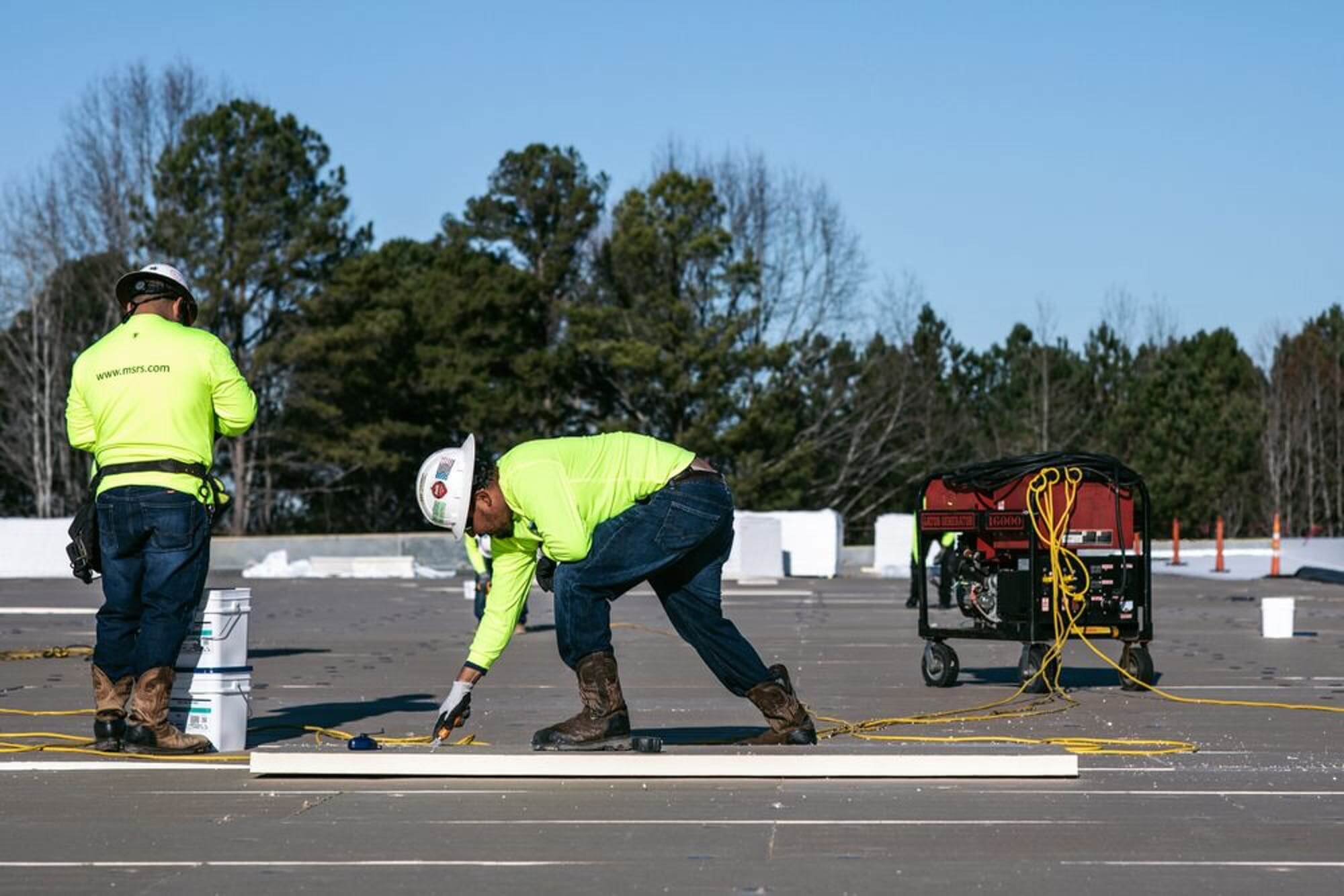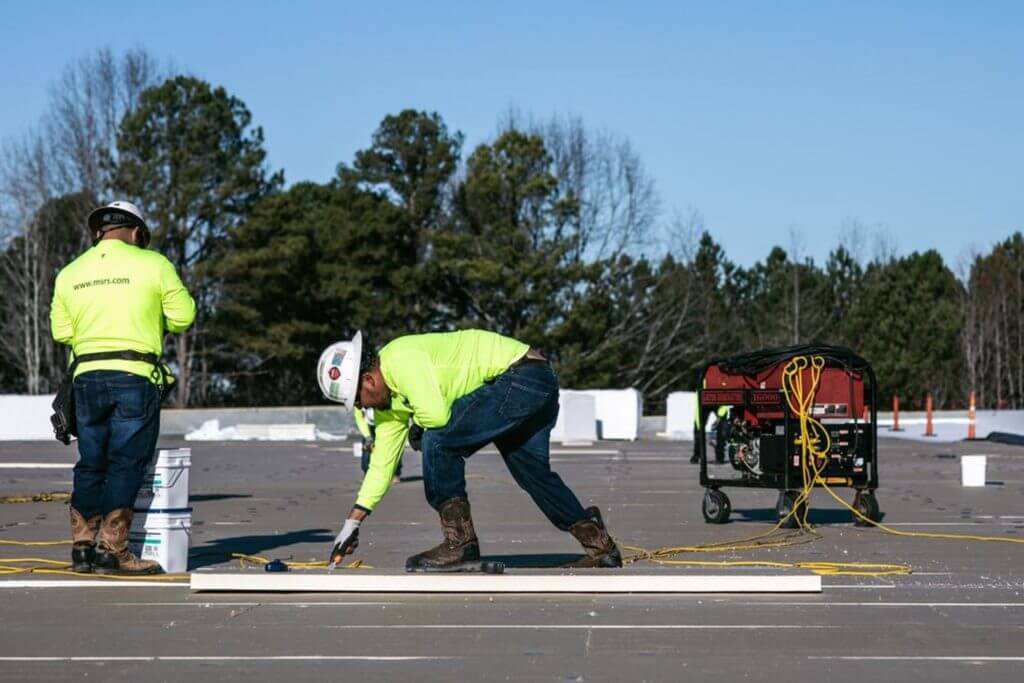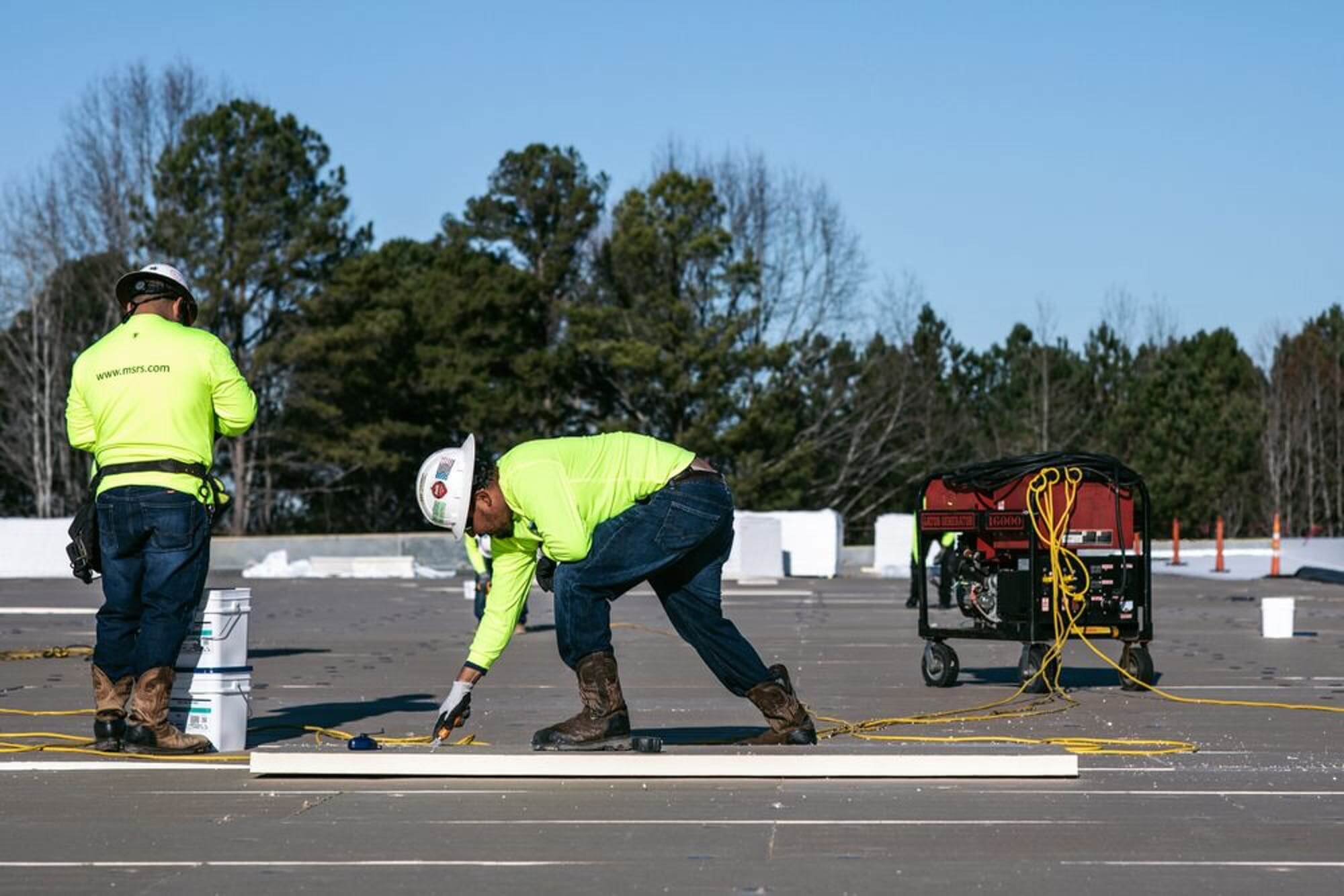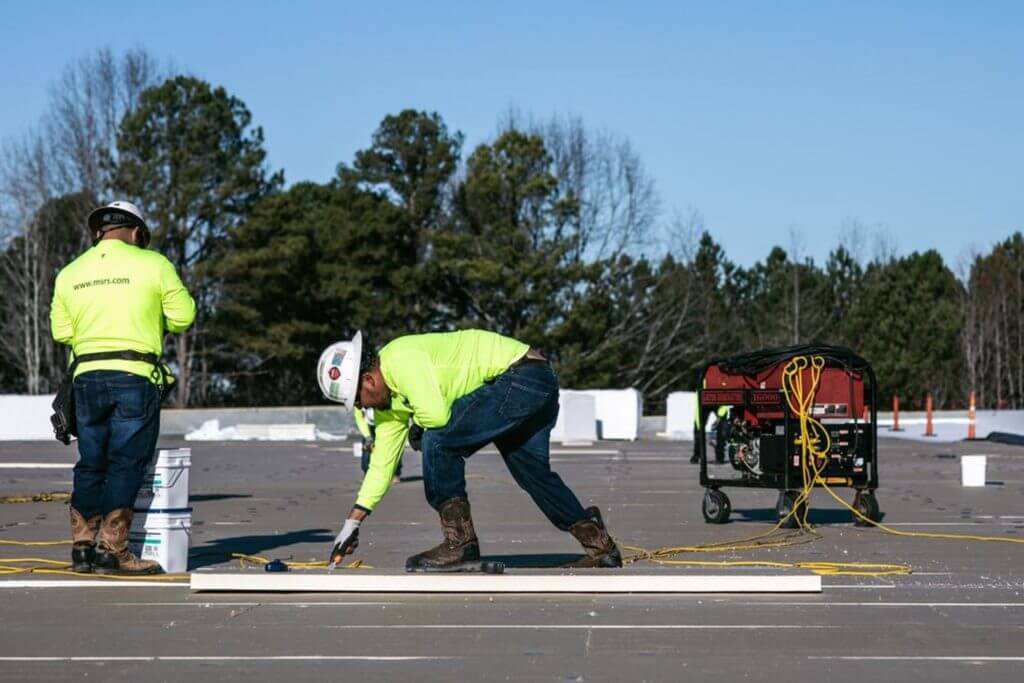 The roofing industry has come a long way since the days of hot asphalt and tar. Technology and modern developments have advanced roofing operations and created safer, more efficient ways to get the job done. At Mid-South, these advances have been implemented without reducing an essential part of our business—our people. We're also thinking about ways to foster a progressive culture that puts employee engagement and development as a top priority. Here are some of the advancements to keep an eye on in the evolving future of the commercial roofing industry.
Tools to Improve Commercial Roofing
Heavy Lifting Drones
One of the biggest challenges we face in commercial roofing is the process of bringing large, heavy materials to the roof. Parallel Flight is a company developing a line of heavy-lifting drones with long-lasting battery life. This type of advanced drone technology would allow the transport of materials and supplies from a delivery truck to the roof almost effortlessly. While the process would still require a competent team to manage from the ground, it would lessen the amount of strenuous labor normally needed.
Product Improvements 
We're also eagerly anticipating advancements in materials for commercial roofing. While many of these materials aren't in production yet, the rumors are circling, and that's enough to get us excited to learn more! Experts predict that industry advancements will yield new products that are drastically cleaner and easier to install, cutting down costs and leading to more efficient project timelines. Sustainable construction materials are also a buzzworthy topic. We're looking forward to adopting more sustainable products and energy-efficient processes that will be better for our environment.
New developments in leak-sensing technology are also on the horizon. Currently, if a commercial roof has a puncture or damage, trying to identify the exact location of the leak is a tricky process. Roofing product manufacturers are developing new products that pinpoint the leak location, which would allow our teams to complete repairs at record-breaking speeds.
Wearable Technology
Exoskeletons
According to Ekso Bionics, a leader in exoskeleton technology, the most common cause for workplace injuries in 2019 was overexertion and fatigue. Exoskeleton technology is designed to ease the physical stress related to construction work by supporting heavy lifting by the human body. For example, if a team member is attaching a downspout, this type of equipment could help them support power tools and make the process less strenuous and safer.
Smartwatches
Smartwatches will also provide valuable health and safety data for teams in the field. Technology within smartwatches can sense changes in the wearer's physiological functions and alert workers before a problem arises. While there are still privacy concerns surrounding the use of smartwatches and other wearable technology, it's still exciting to consider the practical applications of how these tools can promote safety in the workplace.
Game-Changing Advancements at Mid-South
In addition to keeping an eye on emerging technology, we're also thinking about ways to progress our company culture internally with a strong focus on developing people of all levels. One way we're doing this is by defining clear career paths for our loyal employees. When teammates are engaged in meaningful work, they experience higher job satisfaction and a greater sense of purpose. Our leadership team is ambitiously refining career development at Mid-South to instill a forward-thinking approach to a career in commercial roofing for our entry-level employees. While these career paths are still a work in progress, our leaders are determined to clarify this part of our company culture and change perceptions regarding work in the commercial roofing industry.
We also post all job openings internally to open the door for new conversations about career development. If one of our team members applies for a new role, it shows us they want to grow within the company. While the specific position may not always be the best fit or the most logical next step in their career, this transparent communication leads to productive dialogue on how they can continue to grow.
Our core values state that we move forward together in the right way to secure tomorrow and be better today. With these values guiding us, we're committed to constantly improving in quality, efficiency, and knowledge. This innovation starts with our team members and extends to the tools and techniques we use in our operations. Our forward-thinking approach to business sets us up for a future of successful, long-standing relationships with our clients and our employees.
LIKE WHAT YOU JUST READ?
Sign up for our newsletter to get fresh articles, updates and more!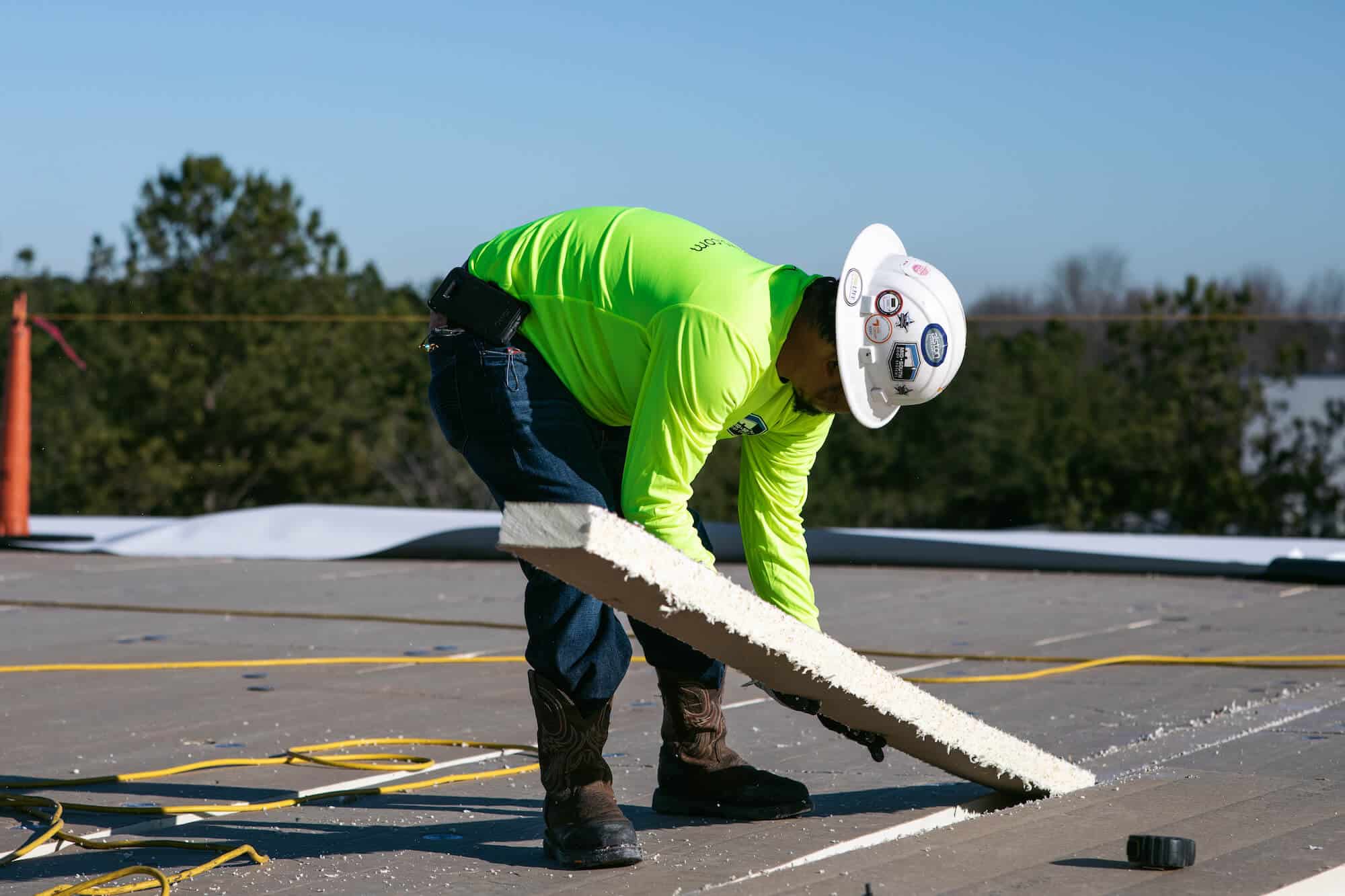 Our expert team shared some insights into commercial roof warranties, building insurance policies, and how you can leverage both to keep your roof in working order.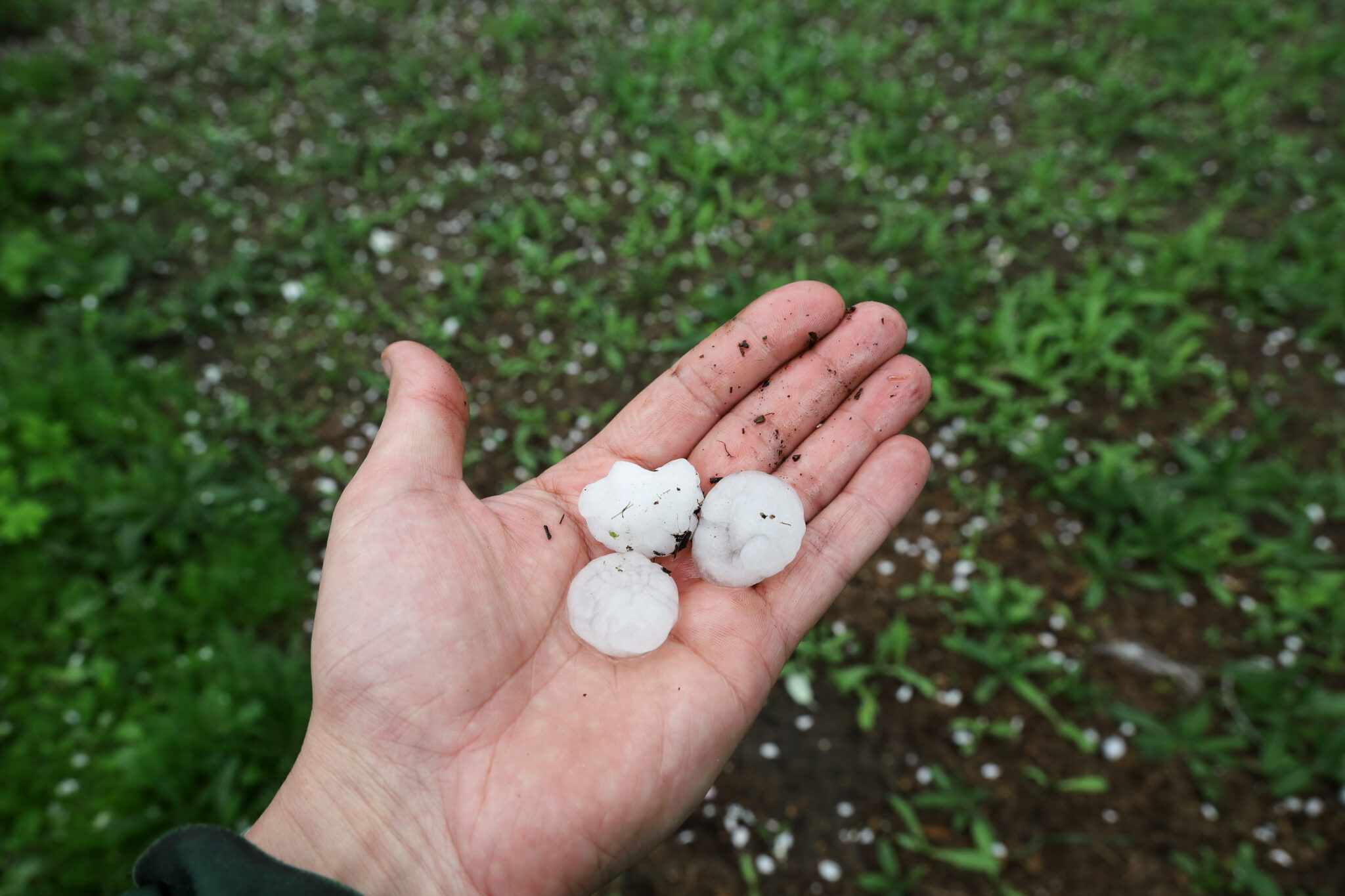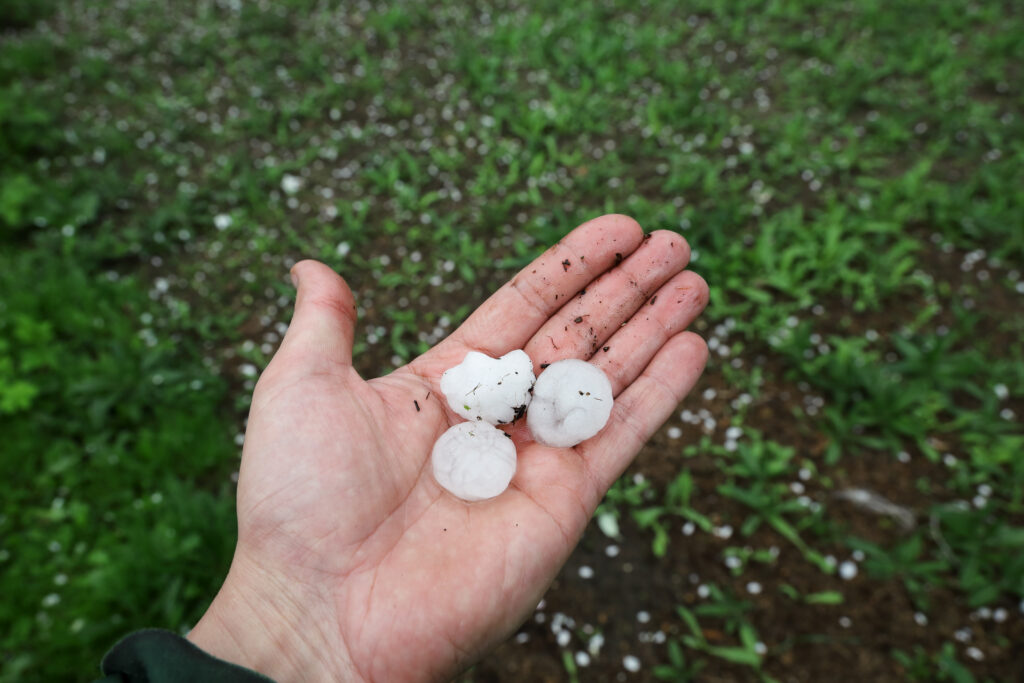 Your roof can't hide from the elements. Rain or shine, your roof keeps the entire building safe. However, it's easy to forget that your commercial roof isn't invincible. Hail can seriously damage your roof, posing a threat to the integrity of your entire building. The single-ply membrane is vulnerable to punctures from sharp objects like…