How to Prepare Your Roof for the Spring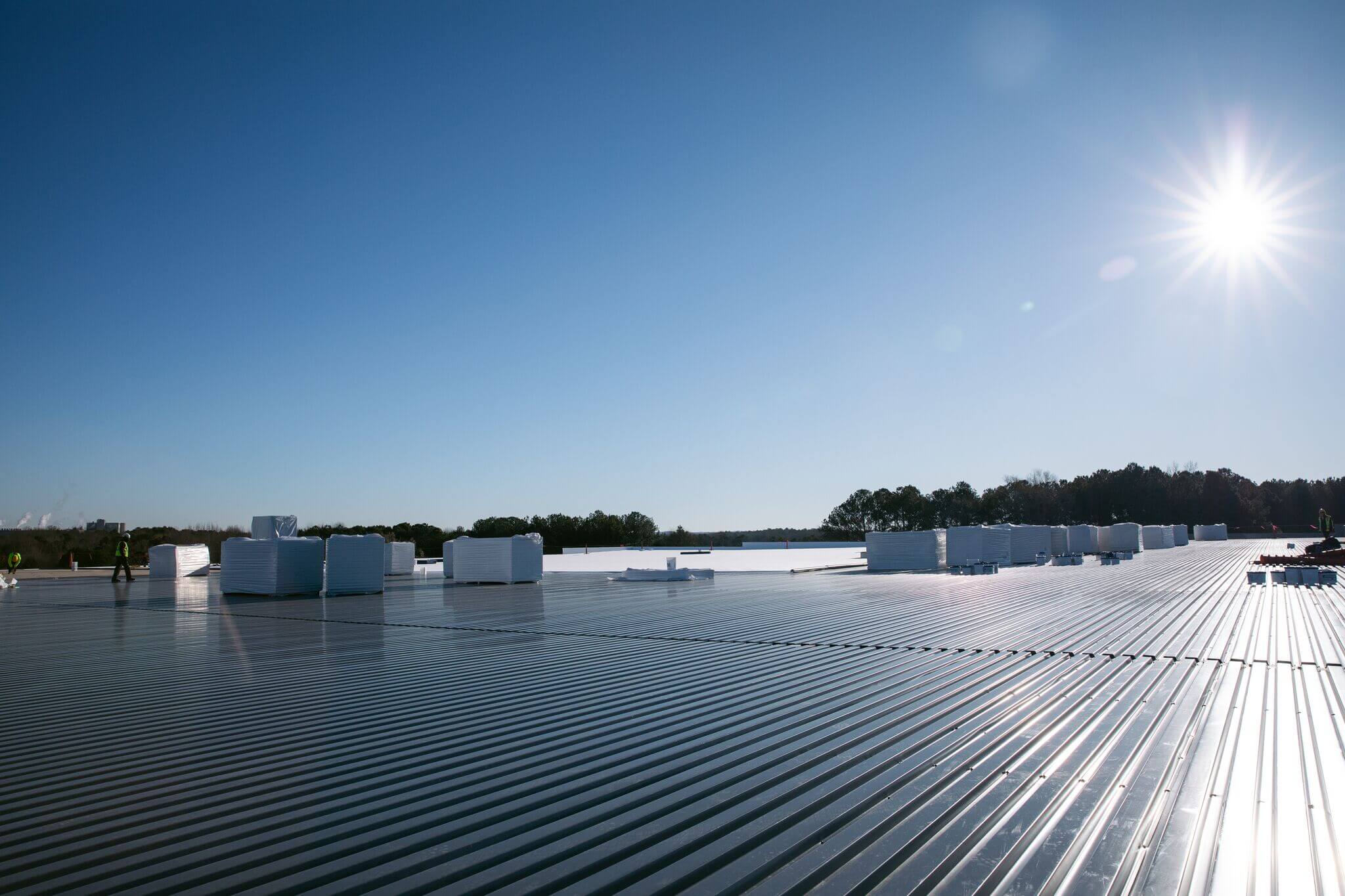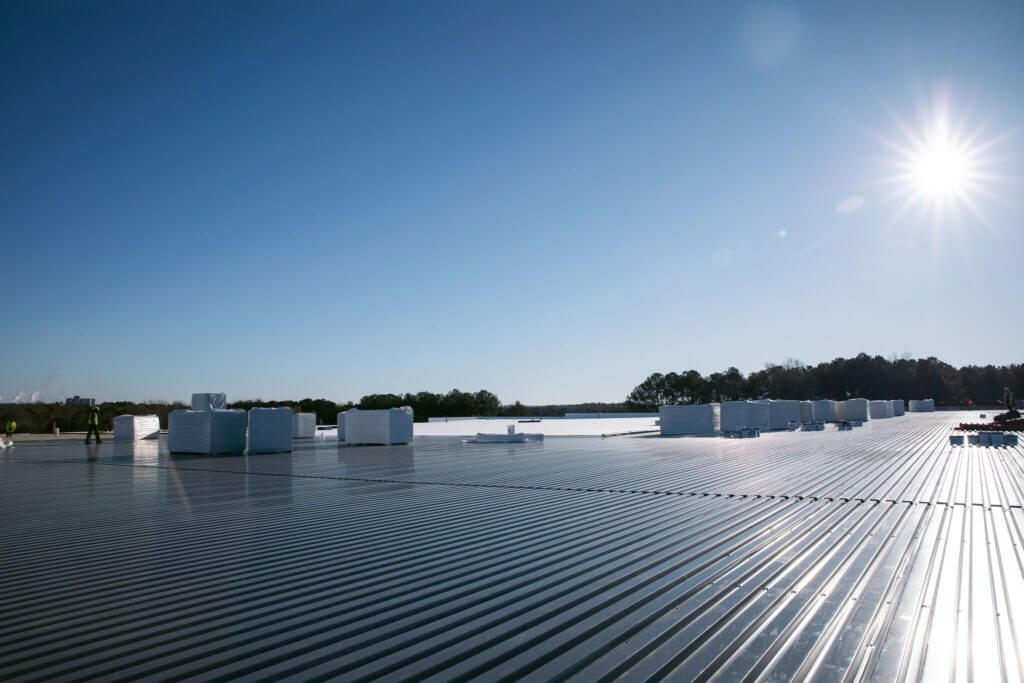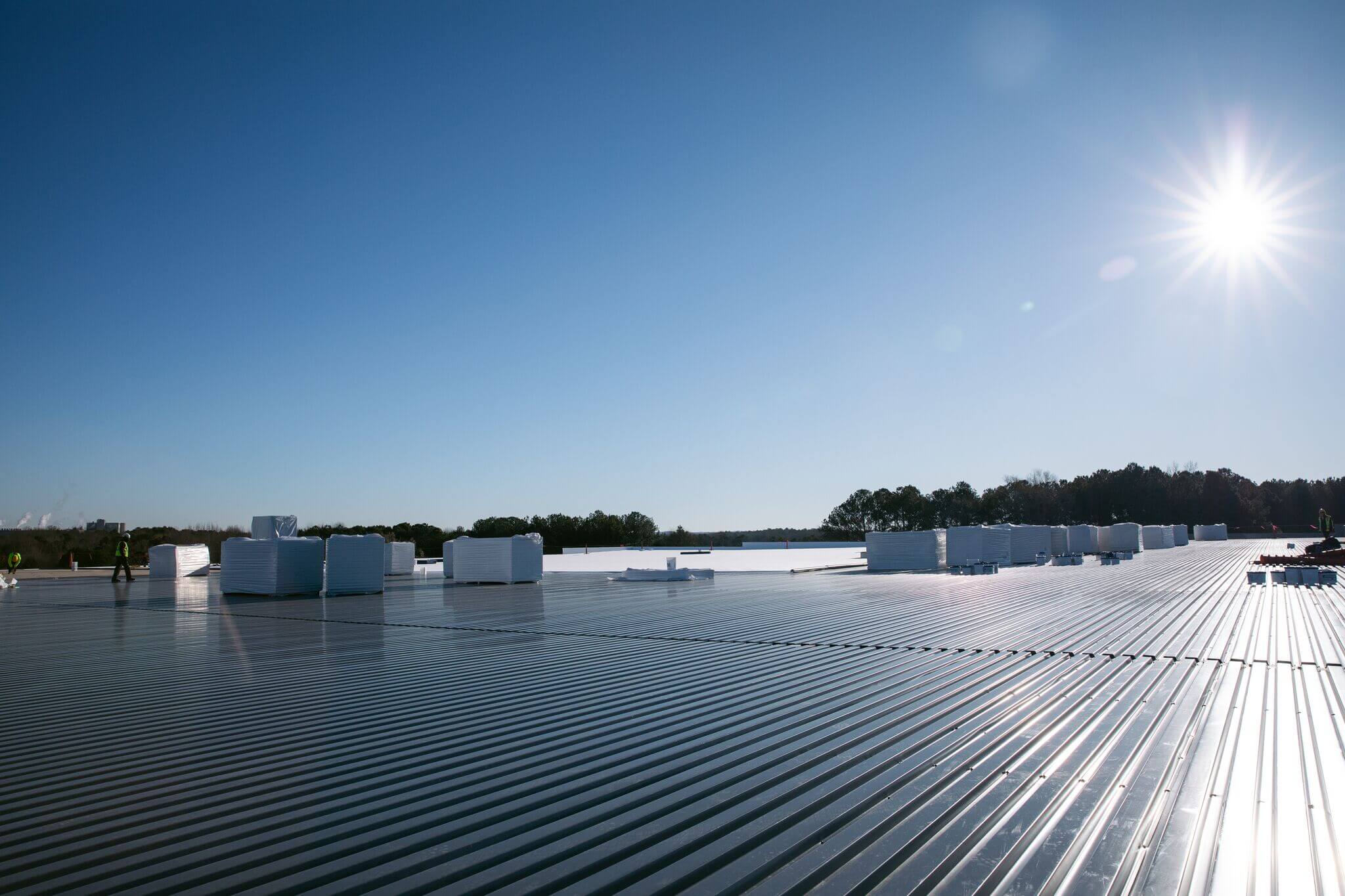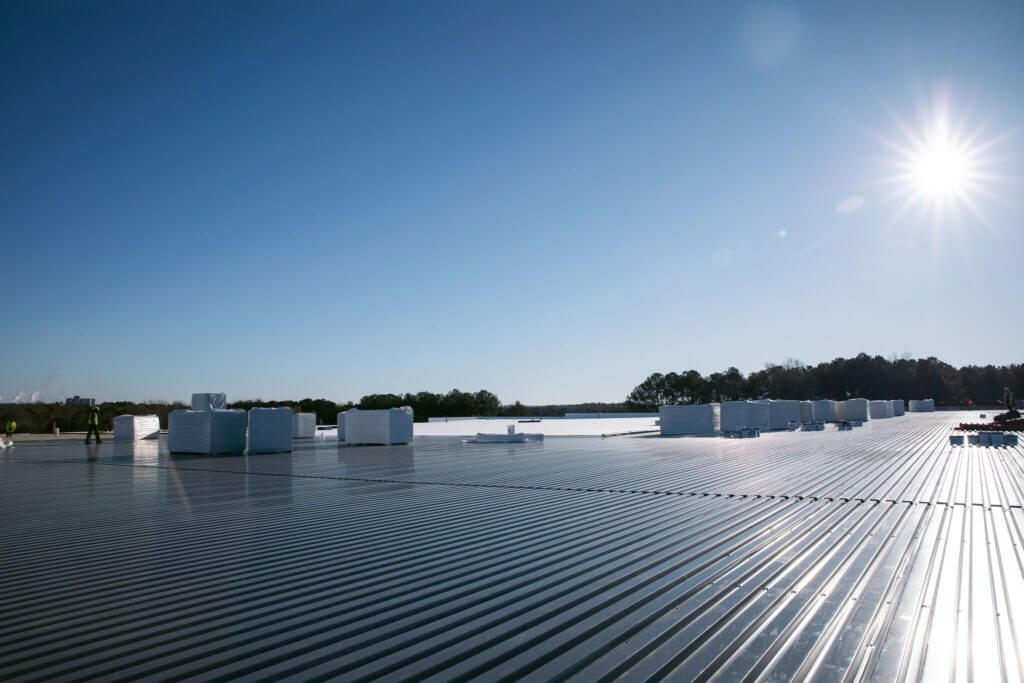 With a new season comes a shift in weather patterns. This change can have a significant impact on your roof. Temperature changes put stress and strain on the seams of your roof membrane. During the spring and fall temperature cycles, expansion and contraction flex the membrane and sealants of your roof. As a result, these important elements can crack and require repair.

In the southeast, storm systems bring their own set of unique hazards for your roof. High winds can cause punctures by moving debris that has collected during the winter months. Another concern is lightning strikes to the building. A facility with metal on the roof can act as a lightning rod during a storm.

As the seasons change, it's best to have an experienced roofing professional assess how the dynamic temperatures have affected your roof. We recommend that you schedule a preventive maintenance inspection toward the end of spring and the end of fall.

Additionally, rooftop HVAC units tend to get neglected during the winter. Loose unit access panels can blow around and damage the unit and/or your roof. We also recommend scheduling an HVAC contractor to inspect your unit to make sure everything is secure as you head into the warmer months.

What to expect from your roof inspection

An inspection team has more scheduling flexibility than a repair team. It's better to get a proactive inspection than schedule a reactive repair down the road. Most decision-makers fail to consider an inspection going into the summer months, but summer is a good time to get a set of professional eyes on your roof.

Your visual inspection will include a comprehensive analysis of the following:
Debris build up on your roof and in your drainage system
Roof terminations around the edge of your roof and sheet metal
Roof penetration flashings such as skylights, pipes, and HVAC curbs
High-traffic areas
Roof membrane and seams
Quality of the roof's original installation
Depending on the size, age, and quality of your roof, the inspection can take anywhere from 45 minutes to a couple of hours.

How do I know if my roof has been damaged?

If you have not maintained a routine inspection schedule in the past, your roof may already be damaged. As a facility manager, you can sometimes identify damage from the inside of your building.

Leaks are one of the most obvious signs that your roof has been compromised, but there are other more subtle indicators that your roof is in need of attention. Within your roof's undulating pattern of high and low points, water can move freely and collect between the layers, but it may not come all the way through to your ceiling tiles.

If water is trapped inside your roof system, you may see rust on the structural members of the roof or on the decking. Other signs that may reveal potential issues are peeling paint or swelling at interior painted areas, watermarks, and flakes or bubbles in the paint.

Condensation, another indicator of possible roof compromise, can occur whenever there's a significant temperature difference between the inside and outside of your building. Condensation most commonly occurs on the underside of the roof deck in the fall and during the warmer days and cooler nights of spring.

These temperature differences can also lead to issues with your HVAC unit. The negative pressure that results from HVAC unit constantly pulling in moist air during the day makes the unit act as a thermal conduit through the roof and into the building causing condensation.

Resolving an existing issue with your roof requires fast attention from an experienced roofing team. The goal is to keep your roof from getting to the point of disrepair by scheduling strategic seasonal inspections. Regular thorough inspections will extend the life of your roof.

A Mid-South roof inspection goes above and beyond

We've forged lifelong partnerships with some of the biggest companies in the nation because we never skip the details during your roof inspection or repair.

It's important to Mid-South that our working relationship with you is mutually beneficial. If you've made the investment to bring our team to your facility, we'll make sure you get the most value out of that time. Our crew is not only there to inspect your roof or solve a problem, but to look at your building from a big-picture perspective. We want to leave your roof better than we found it. We'll remove debris, old tools, and other potential hazards that could become an issue in the future, as well as perform any necessary minor maintenance items.

Mid-South won't hesitate to go the extra mile for our customers. Are you unsure of your roof's needs? Are you wondering how to maximize the lifespan of your roof? Request a free assessment today to start the conversation.

LIKE WHAT YOU JUST READ?
Sign up for our newsletter to get fresh articles, updates and more!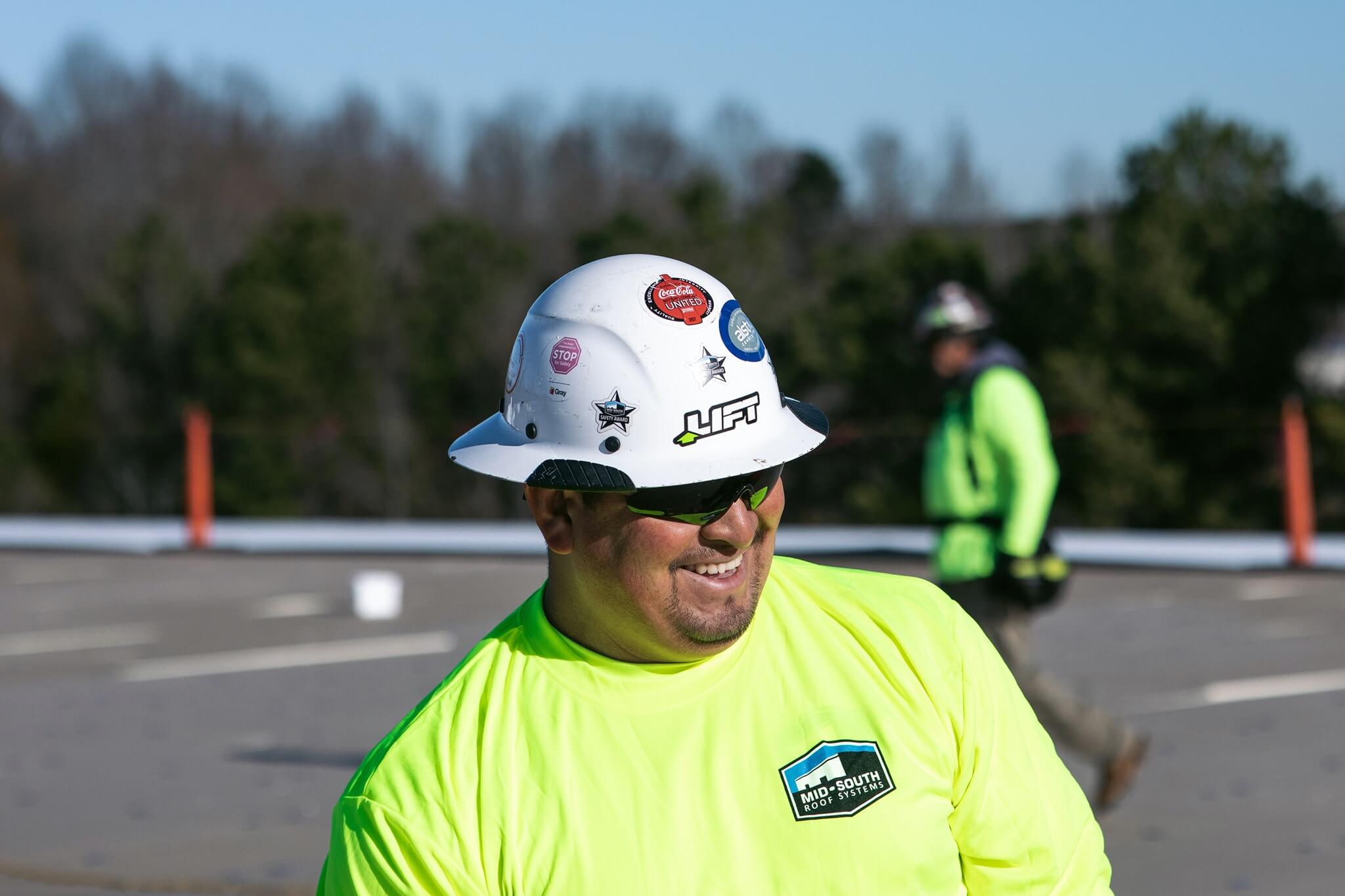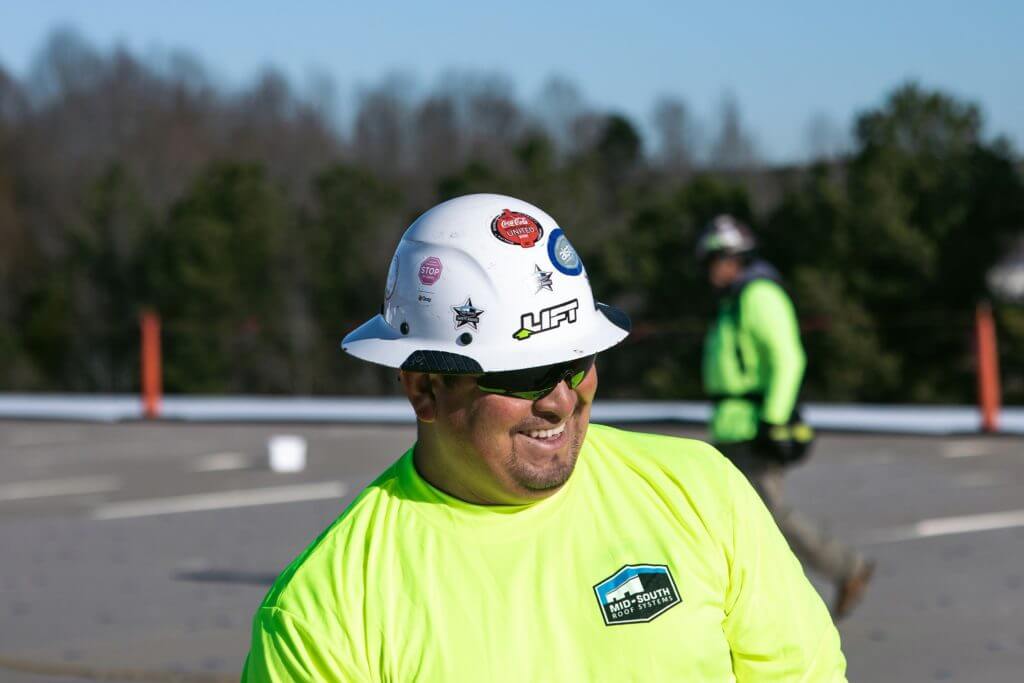 At Mid-South, we strive to invest time and resources into each employee, beginning with a thorough orientation process and carrying over into continuing education. The senior leadership team also developed a system for celebrating employee achievements and outlined a clear path for growth within the company. All of these aspects contribute to the culture of...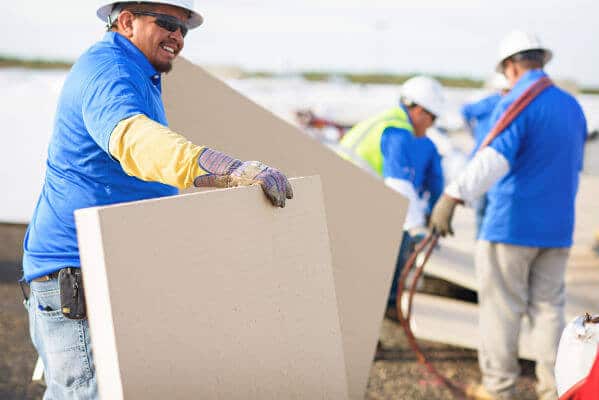 Nothing lasts forever – not even the most solid and professionally maintained roof. At some point in the life of a large commercial or industrial building, the roof will need to be replaced. Most roofs come with a life expectancy of about 20 years and, while that life expectancy can be extended with regular maintenance,…