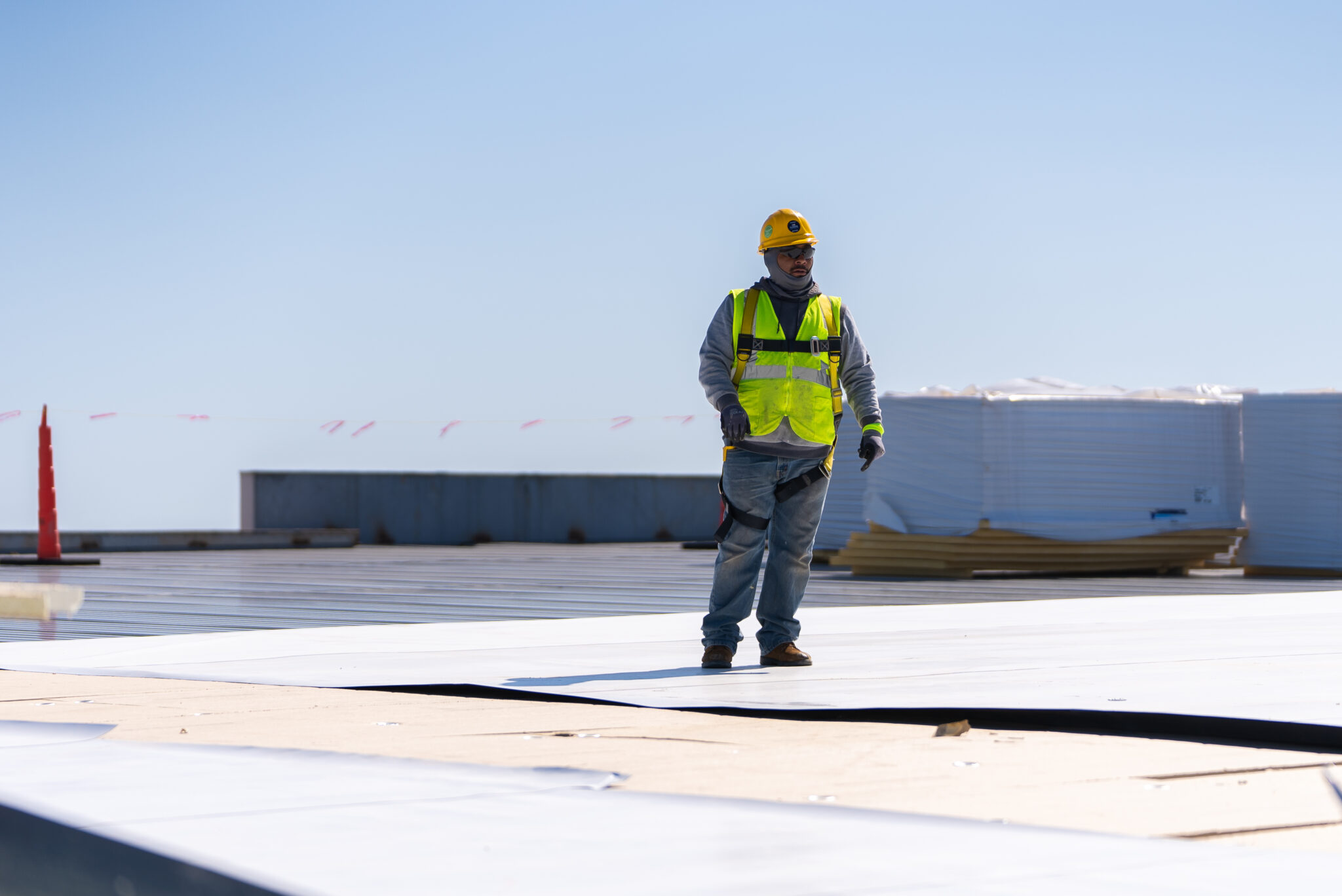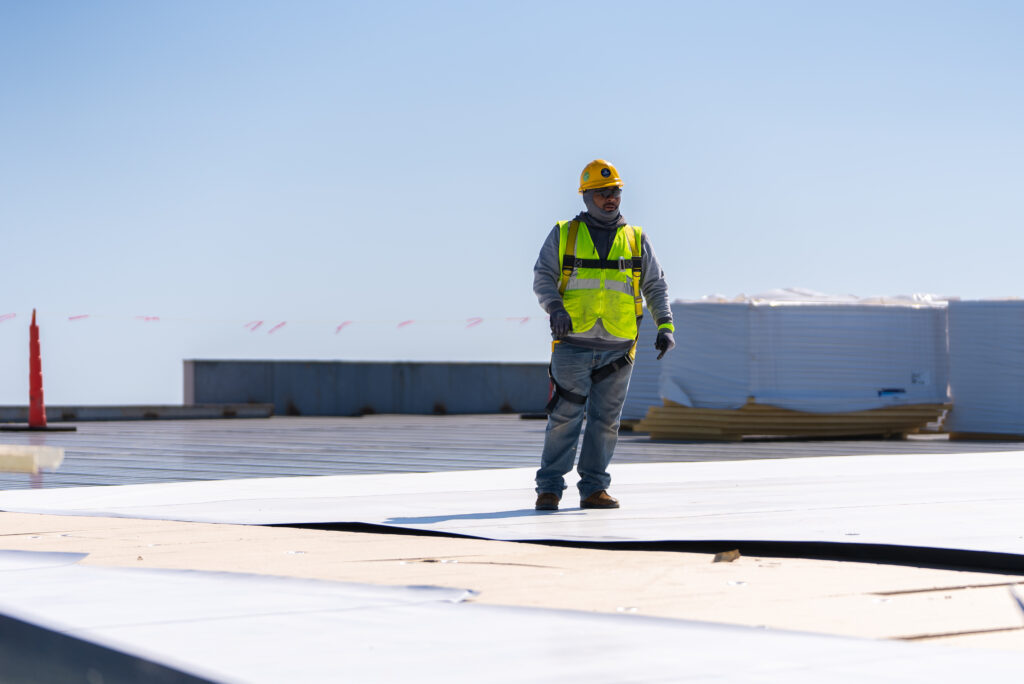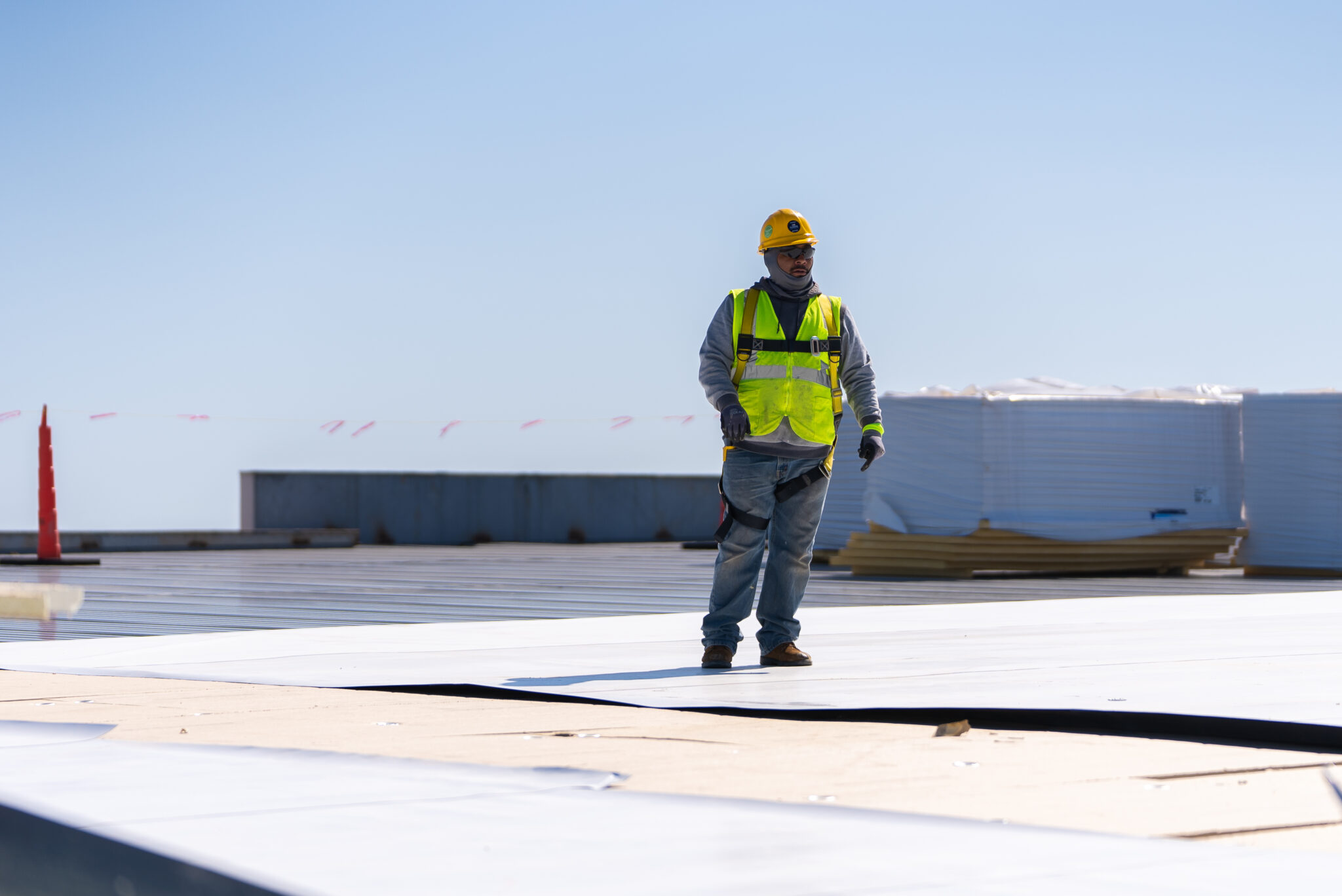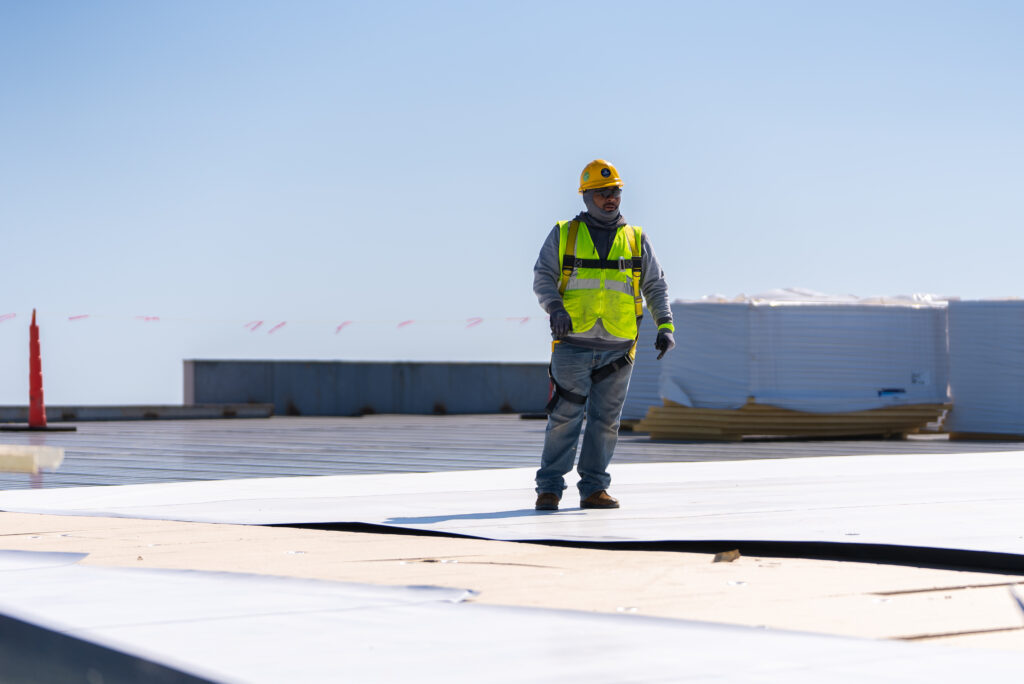 When you think of roof hazards, the first things that usually come to mind are disasters such as a tree falling on your building, large pieces of hail, lightning, or tornadoes. But there's one natural occurrence that most people don't think of right away: wind. When it reaches high enough speeds, wind can cause severe damage to your commercial building. Continue reading to learn how to recognize and determine the severity of wind damage to your roof.
Wind Speeds
Prepare yourself before the winds come by understanding the dangers and potential damage:
45-57 miles per hour (mph)* – At this level, winds won't typically threaten a roof that's in good shape, but be on the lookout for environmental damage, such as broken or fallen tree branches and limbs. Additionally, if your roof has loose membranes, these wind speeds could blow them off.
58-74 mph* – Winds at this range are capable of ripping membranes and mats right off your roof! They're also capable of uprooting trees and bringing them down. If you ever find yourself dealing with winds of this speed, take extra care to remain sheltered and safe until the storm ends.
75-89 mph* – This is when damage can start getting extreme. With winds at this speed, widespread tree damage can occur, mobile homes could be flipped upside down, and commercial roofs can sustain severe damage.
90+ mph* – Winds at this speed can be catastrophic. If possible, you and your employees should evacuate prior to an event of this magnitude, as it is extremely dangerous.
Identifying Wind Damage
Once everything's settled, you should first check whether it's safe to go outside and check your roof. If there are any risks, call Mid-South Roof Systems to inspect the condition of your roof. Signs of roof damage include:
Peeling/Curling/Loose or Missing Membranes
Loss of Roof Granules
Damaged Fascia
Indoor Leaks
Tree Damage
Even though roof damage can be upsetting, there's no need to despair when you contact Mid-South Roof Systems. As one of the top roofing contractors in the United States, we take pride in providing roofing solutions that meet every unique need. With more than 30 years of experience, we can handle all types of necessary repairs! For more information, call us today at (404) 361-5154.
LIKE WHAT YOU JUST READ?
Sign up for our newsletter to get fresh articles, updates and more!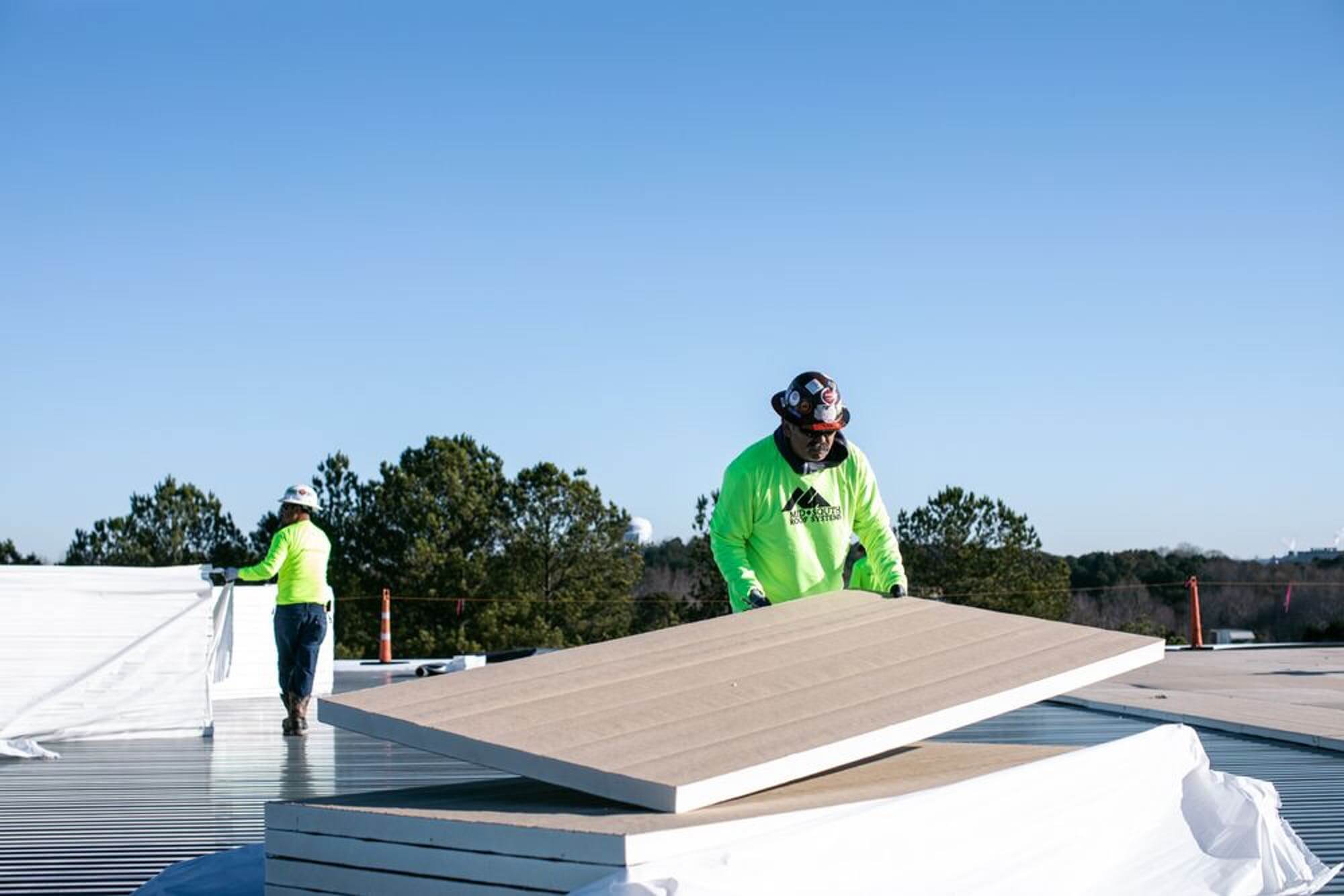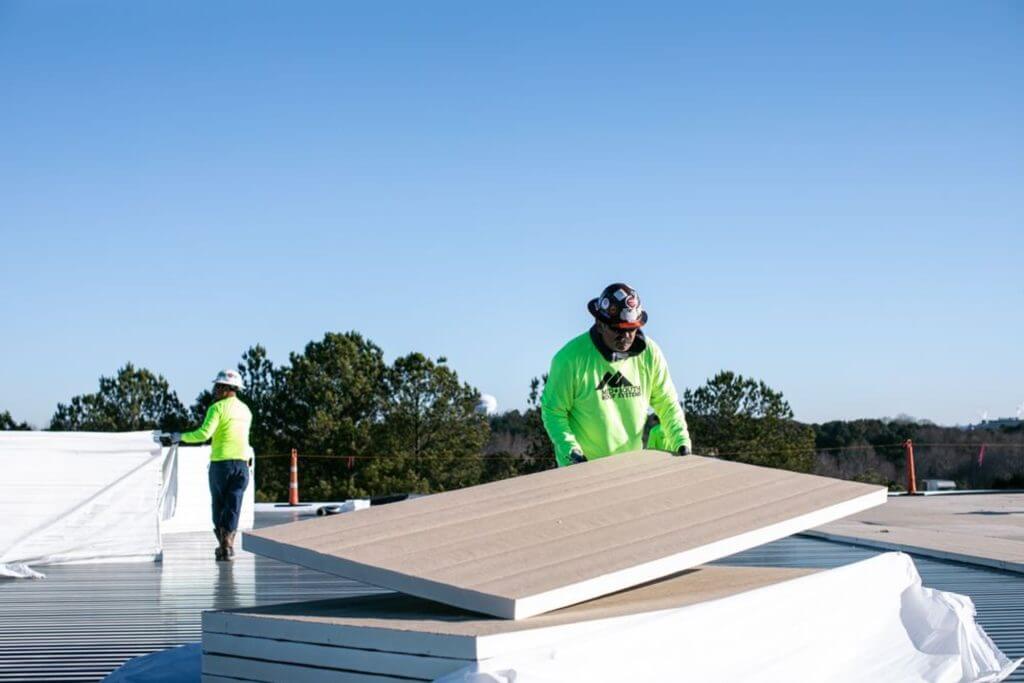 As our community and our clients put a greater emphasis on eco-friendly practices, we're eager to rise to the challenge by exploring environmentally responsible and sustainable options for our operations at Mid-South.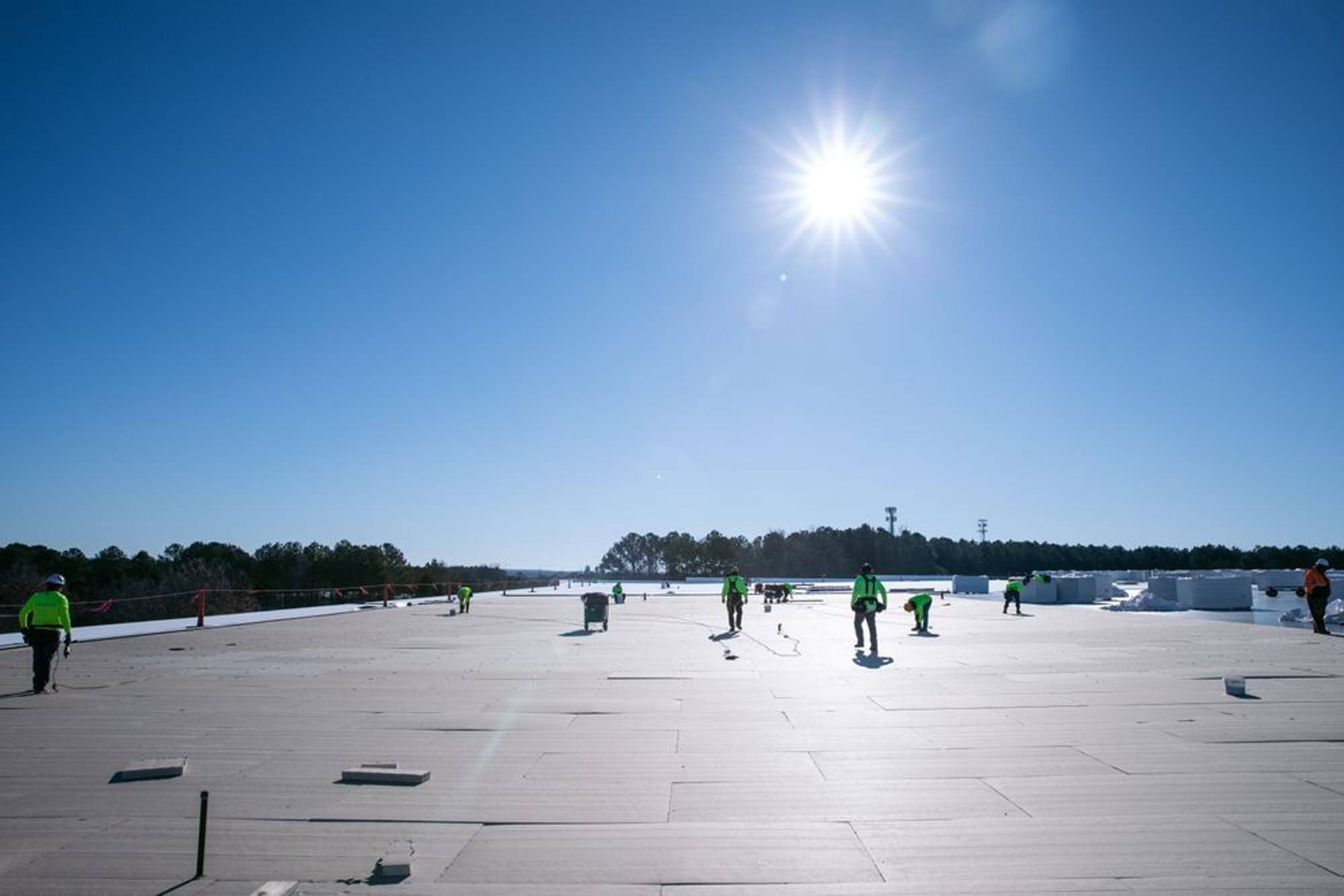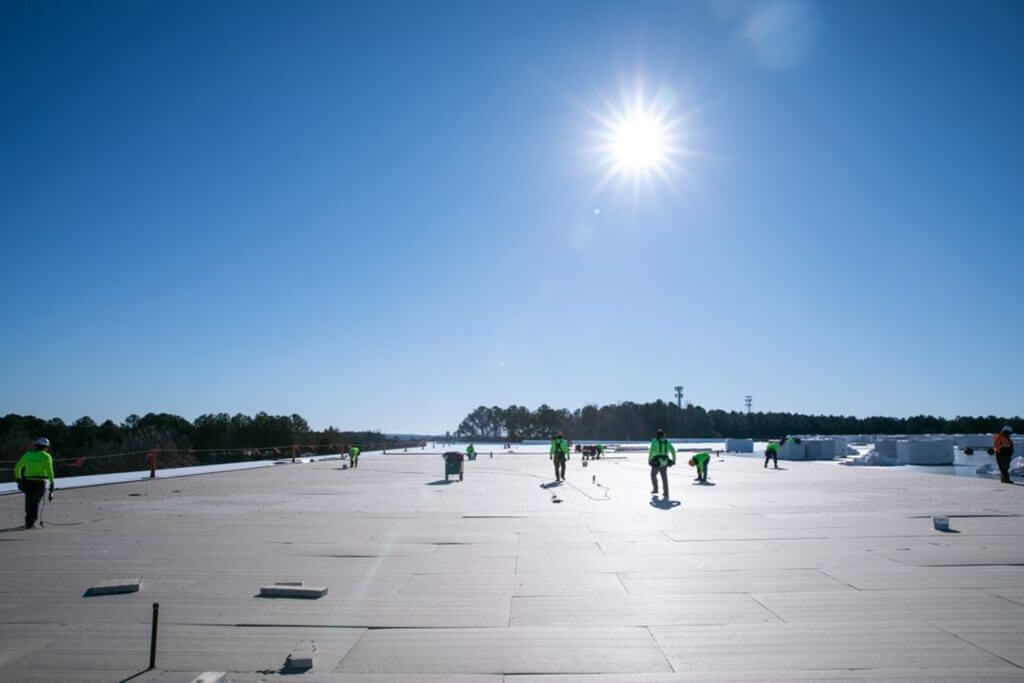 Maintaining a commercial building is a major responsibility. The large surface area of a commercial roof is always exposed to the elements. The first step to protecting your roof from various, changing weather conditions is understanding how natural hazards in your geographic region can impact your roof.