Case Study: A Commercial Roofing Relationship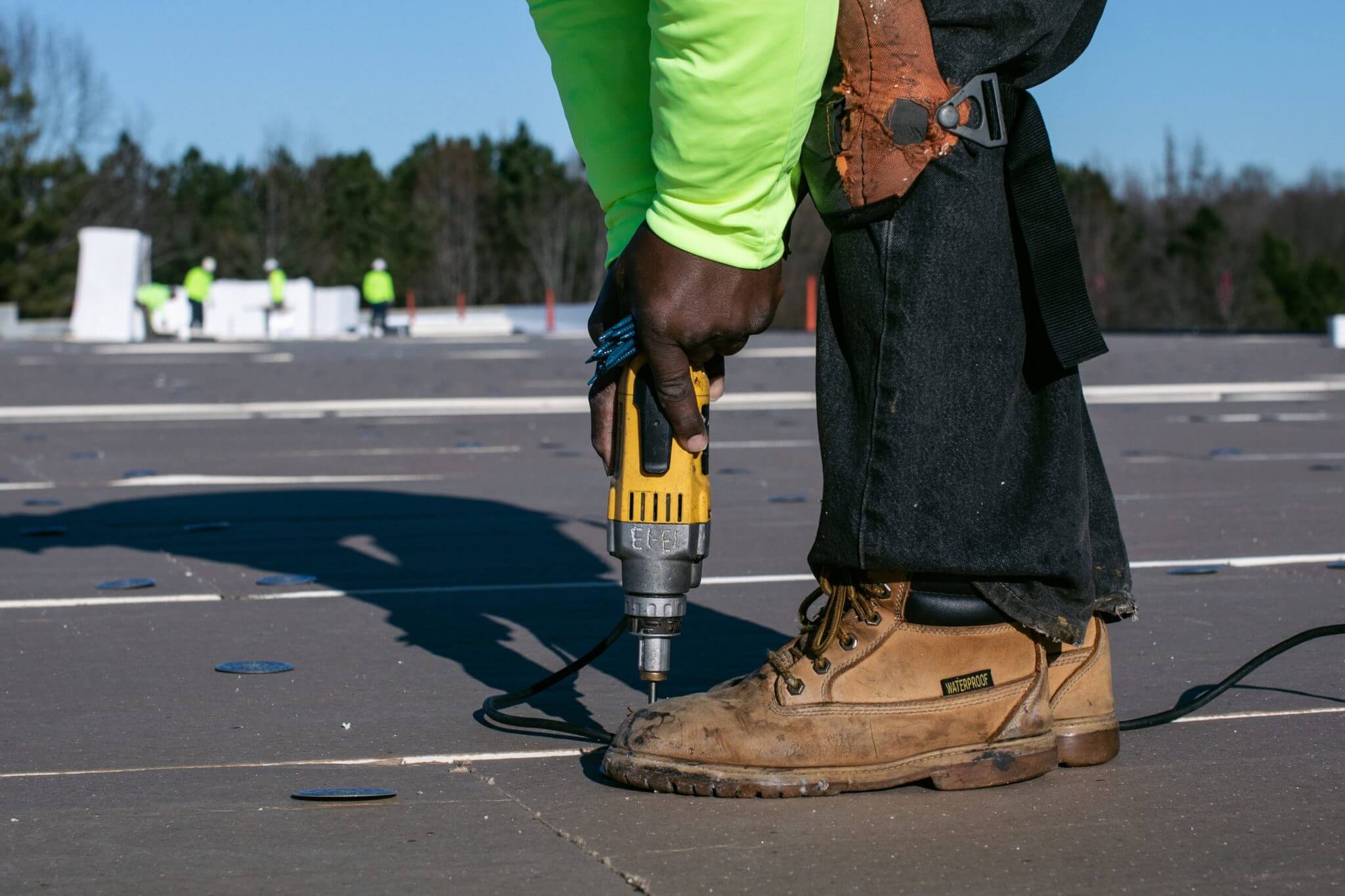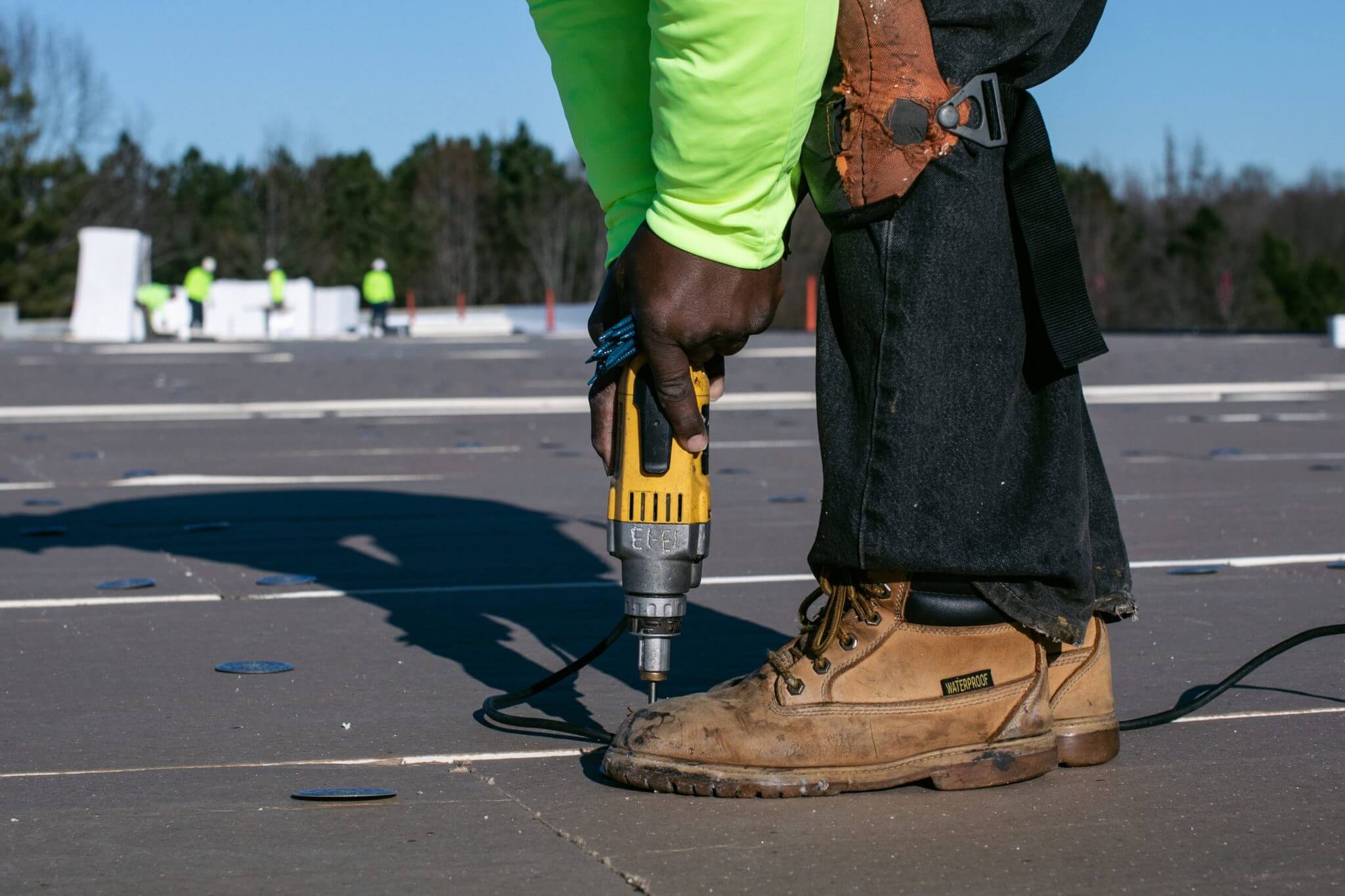 In Bartow County, Georgia sits a tire-manufacturing facility owned and operated by one of Japan's biggest tire manufacturers: Toyo Tire U.S.A. When extensive roof leaks appeared at this state-of-the-art facility with various roofs totaling 413,397 square feet, Toyo Tire couldn't assign just any commercial roofing company to reroof the facility. This roof not only protected valuable manufacturing equipment and product inventory but, even more importantly, Toyo's employees. A project this large and this crucial required an experienced and trustworthy commercial roofer to ensure a safe, efficient work environment for all parties involved. Mid-South Roof Systems is that roofer.
A manufacturing plant like Toyo Tire's Bartow County facility poses a lot of physical and logistical challenges for a commercial roofing project.
Physical Problems
Carbon black (a substance similar to soot) is a byproduct of the tire manufacturing process. Carbon black can quickly deteriorate single-ply roof membranes. This byproduct combined with the extreme heat generated by the tire manufacturing process caused Toyo Tire's initial roofing problems. Additionally, the roof saw a lot of foot traffic as a result of the maintenance of the rooftop equipment. Toyo needed a team to replace the insulation and membrane in the damaged areas. This replacement had to be done quickly in order to preserve the building's integrity and to allow manufacturing operations within the building to safely continue. The project would take approximately two months.
Logistical Problems
A reroofing project of this magnitude also requires a tremendous amount of logistical coordination between the building manager and the commercial roofing team. Operations at Toyo Tire continue 24 hours a day, seven days a week. Mid-South worked closely with Toyo's building manager to navigate the roofing crew's day-to-day movements in and around the building. In order for both the Mid-South roofing team and Toyo Tire's employees to work in harmony, it was important to consider details such as tire and roofing material delivery times, roofing material storage areas, Toyo employee safety codes, shift changes and security protocols just to name a few. Successfully completing a project on such a mammoth facility with so many moving parts required a true team effort that called for communication, compromise, and flexibility.
The Solution
In order to be a facility's lifetime roofing company, Mid-South needed to demonstrate the value of its services. For the Mid-South team, Toyo Tire was not just a project, it was the first step in forging a lasting partnership. A partnership begins with large-scale coordination between our sales, estimation, operations, service, and insurance departments to ensure that all bases were covered. Mid-South established a consistent line of communication with Toyo's points of contact to address concerns, monitor job status, and provide daily updates. It was critical to the project's success that Toyo and Mid-South work as a team.
Mid-South's commitment to the relationship throughout the Toyo Tire project exceeded expectations with unparalleled attention to detail. Toyo's team trusted Mid-South with this enormous undertaking and knew that, if needed, the roofing team would be available to solve problems and adjust operations to accommodate tire plant needs.
The Partnership
After seeing the success of that first reroofing project, Mid-South's relationship with Toyo Tire developed into a longstanding partnership. The successful collaboration on that initial reroofing project led Toyo to enlist Mid-South's services on additional projects, some of which are ongoing. While Mid-South completes Phase 3 of the 324,792 square foot reroofing project, crews are also roofing a 2,011 square-feet boiler room addition, a 2,548-square-feet-cafeteria expansion, and a 17,000 square-feet-carbon building. This is a testament to a business relationship that has never compromised the needs of the facility and consistently made cooperation a priority. Mid-South is confident that we understand Toyo Tire's specific operational needs and Toyo provides Mid-South with the support required to efficiently get the job done.
In business, understanding and cooperation make the perfect partnership. Mid-South looks for partnerships, not just the next job. Mid-South is successful when relationships are strengthened and the people who work under the roofs we install are safe.

LIKE WHAT YOU JUST READ?
Sign up for our newsletter to get fresh articles, updates and more!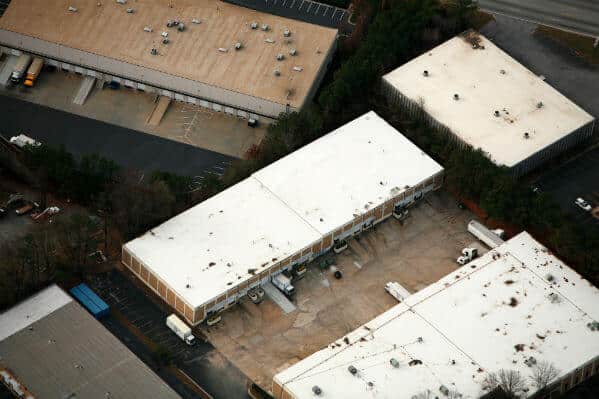 When considering purchasing a large building for commercial or industrial use, never forget to ask the question: Is the roof in good shape? The cost of repairing a roof or replacing one altogether is significant, so it's always a good idea to inspect the roof and learn its history before making an offer. Here are a…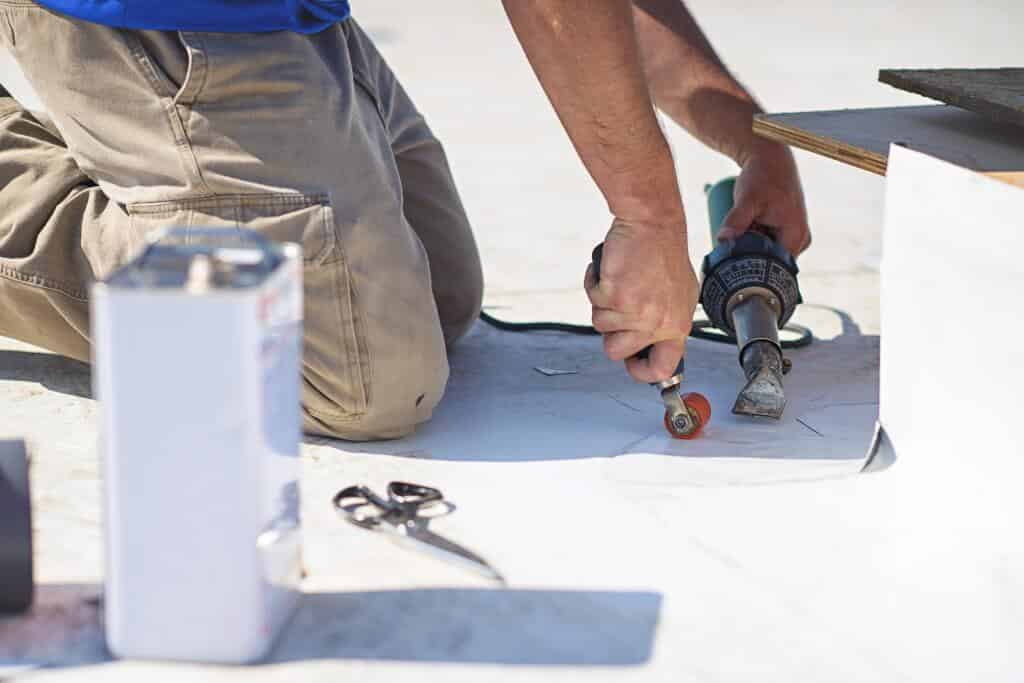 Maintaining a roof is much like maintaining a car. If you purchase a car and never bring it to an autoshop for an oil change or to fix the brakes, it's bound to fail. But if you make an effort to have it checked regularly, its life expectancy will lengthen and it will be far…