The Difference Between Residential & Commercial Roofing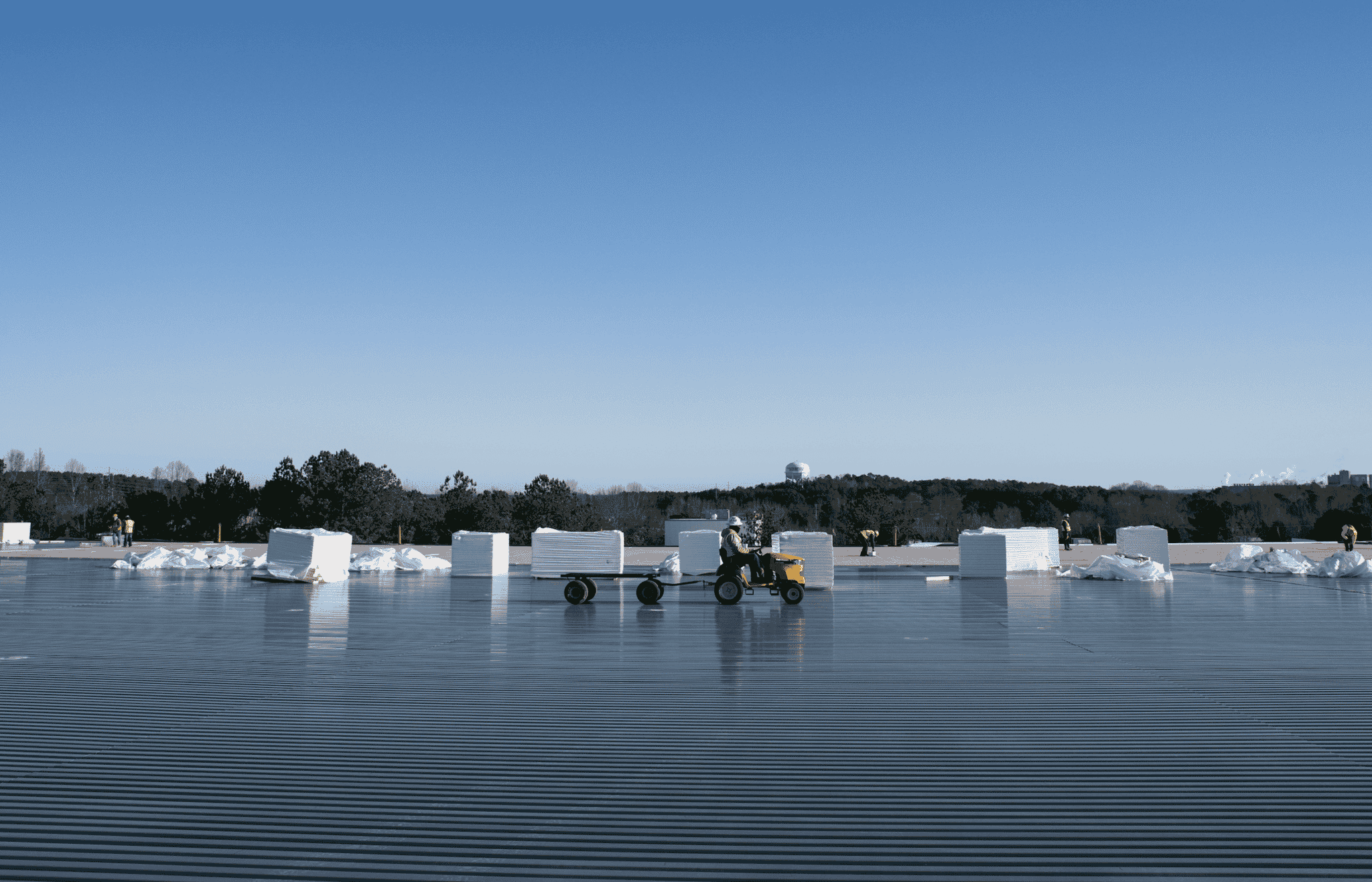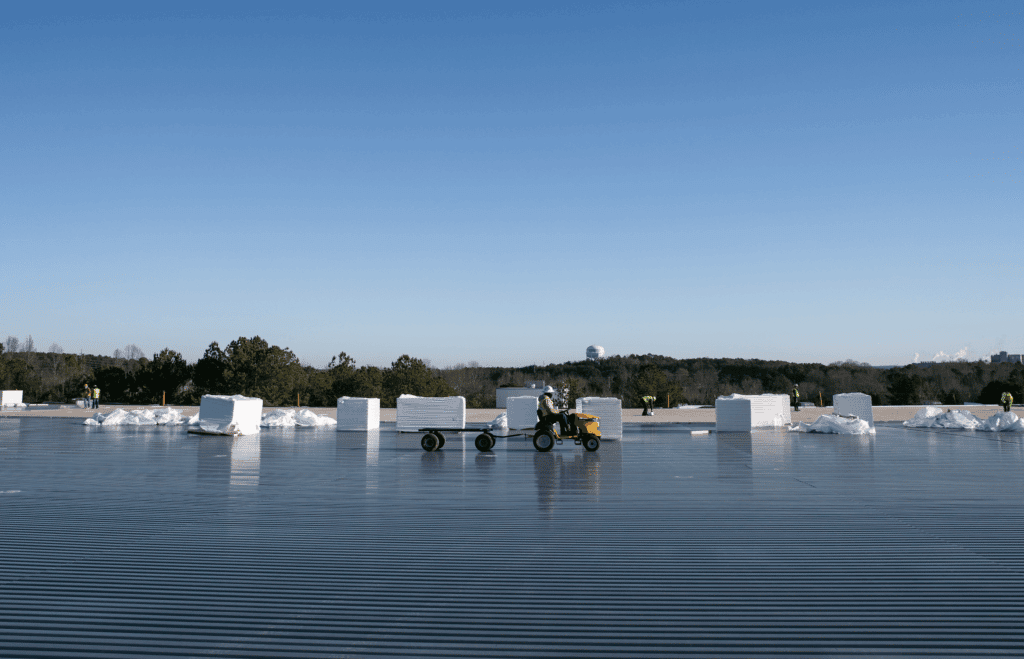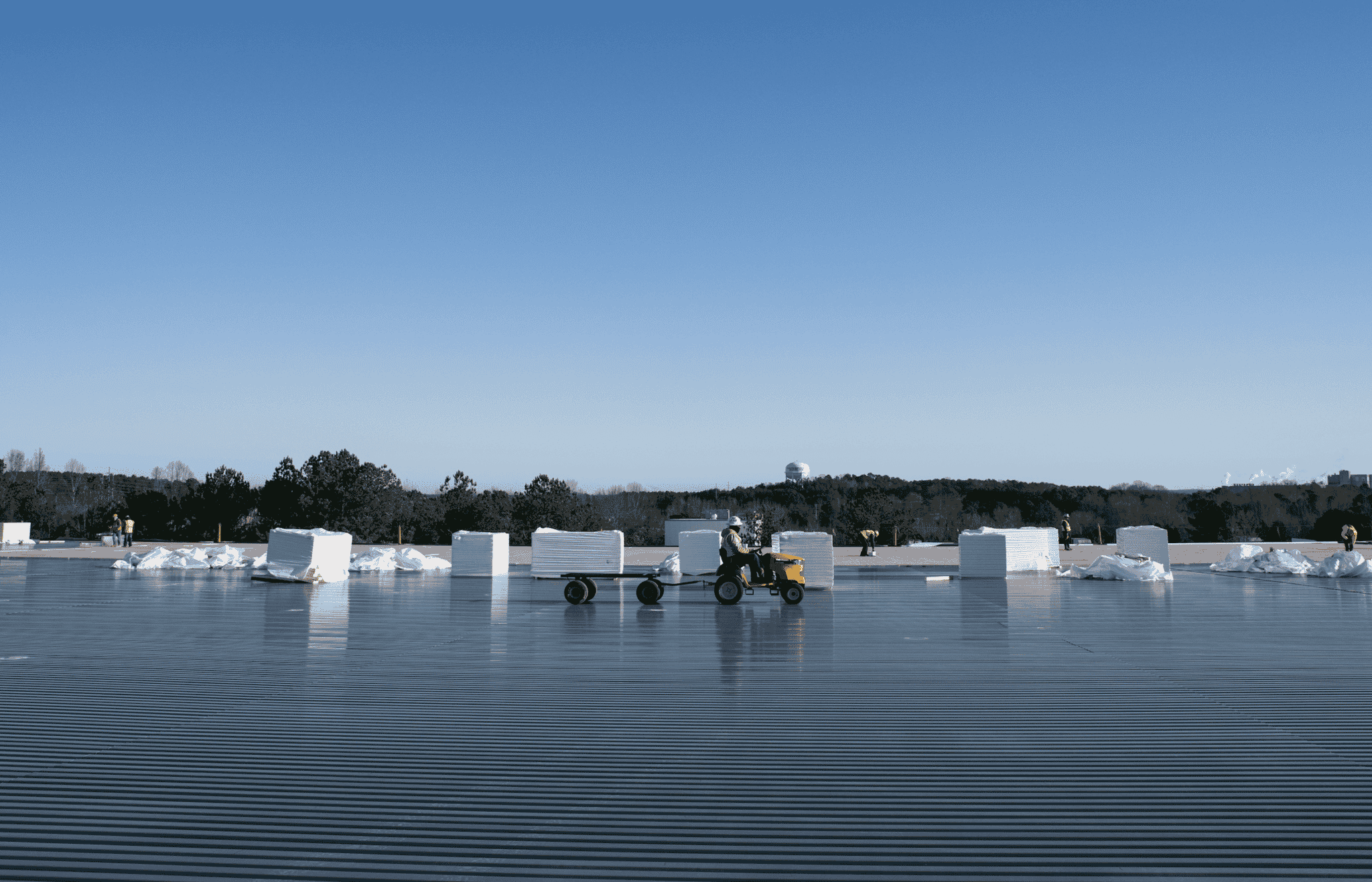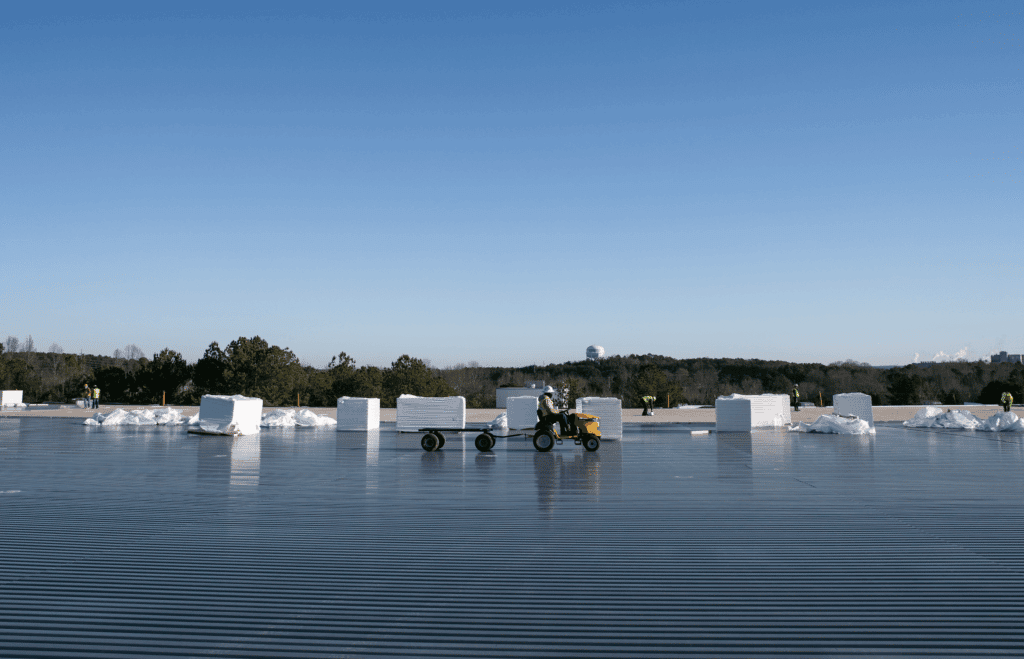 All roofs cover the top of a building or structure. Good roofs ensure the things and people within the structure are well protected from the elements. While all roofs share a common goal, there is a common misconception that a residential roofer is also equipped to work on a commercial roof. But the differences between commercial and residential roofs are many.
Here's a breakdown of the biggest differences between residential and commercial roofing:
Slope/Roof Design
Residential roof designs usually have a higher, steeper slope (also known as a "pitch"). A high pitch is necessary to ensure there is efficient rainwater drainage. Most pitched residential roofs don't exceed a 12:12 pitch (about 45 degrees). The roof is also significantly smaller than a commercial roof and includes features such as chimneys, vents, and, occasionally, skylights.
The slope of commercial roofs is generally much lower than that of residential roofs. Commercial roofs cover non-residential buildings such as restaurants, shops, warehouses, and factories. Moreover, the size of commercial properties is usually quite a bit larger than the average residence, with some roofs spanning millions of square feet. The vast majority of residential roofs are unlikely to be even half this size.
Roofing Material 
Residential roofs are most often composed of asphalt shingles. Occasionally, one might see ceramic tiles, slate, or metal on a residential roof, but shingles can be found on the vast majority of homes. Appearance (i.e., "curb appeal") is more important for a residential roof. For this reason, the materials chosen for home roofs have to look good, not just function well.
Commercial roof coverings can be metal but are more often thermoplastic membrane (TPO or PVC) rubber membrane (EPDM), or asphalt. A variety of factors are considered when choosing a commercial roof covering, including the purpose of the facility, potential foot traffic, and safety measures.
It's important to note that no two roofs are the same. It takes a knowledgeable team to determine the correct material and installation procedures to meet your roof's individual needs.
Planning & Installation
Both commercial and residential properties require unique installation processes. In most cases, the installation depends on the materials used and the slope of your building.
Residential roofs are easier to install than commercial roofs because the process is less complicated. They are smaller in size, and thus can usually be completed within a day or two. Home roofs are usually composed of asphalt shingles, attached using metal tabs that run across the roof. The tabs secure the shingles tightly to the roof substrate.
Commercial roof installation projects often require much more material, planning, and time than a residential roof. There are not only more safety factors to take into account, but the financial cost of installing a commercial roof is usually much higher In addition, commercial roof installations require a variety of specialized tools and large equipment, while residential roofing tools are generally small enough to fit on a tool belt.
Maintenance
While both residential and commercial roofs require maintenance, there are some differences in how they're maintained. Since residential roofs have smaller square footage, their maintenance is generally less demanding. It's usually uncommon for a homeowner to schedule regular maintenance or inspections on their residential roof, especially if there is no sign of leaks or other problems.
Commercial roofs, however, require regular maintenance to avoid leaks and other damage caused by weather events, excessive foot traffic, or the aging process. The inspection process requires the help of a professional roofing contractor to properly evaluate the roof's condition.
Safety Measures
For any commercial roofing project, safety is the number one priority. At Mid-South, we understand that our employees are the backbone of our company, and it's our responsibility to protect them. Before our team even steps foot on a roof, they are trained in fall protection, personal protective equipment, forklift operation, aerial lift operation, CPR, First Aid, the OSHA 10-hour Construction Course, and the OSHA 30-Hour Construction Course.
In addition to our pre-work training, Mid-South ensures the job site is closely monitored to ensure our comprehensive safety measures are in place. The following individuals are all part of the supervision process and may be present on the job site throughout the course of the project:
Mid-South's roofing foreman and other well-trained teammates
Project superintendent
Mid-South's safety director
Insurance agent
Facility managers or general contractors
OSHA safety team (can stop by at any time)
While safety is equally as important in residential roofing, there are often not as many safety measures in place or parties involved to ensure that those measures are being taken. Without proper accountability, training, and supervision, companies may put their roofing teams at unnecessary risk.
Commercial Roofing Services
If you are looking for professional commercial roofing services, there's no need to look any further than Mid-South Roof Systems. We have specialized equipment and well-trained commercial roofers who can complete your project quickly and efficiently. Mid-South saves you time, money, and energy, all while keeping your people and your building interior protected.
Get in touch with us today to schedule an appointment and learn more about our services. For more roofing tips and advice, check out our blog.
LIKE WHAT YOU JUST READ?
Sign up for our newsletter to get fresh articles, updates and more!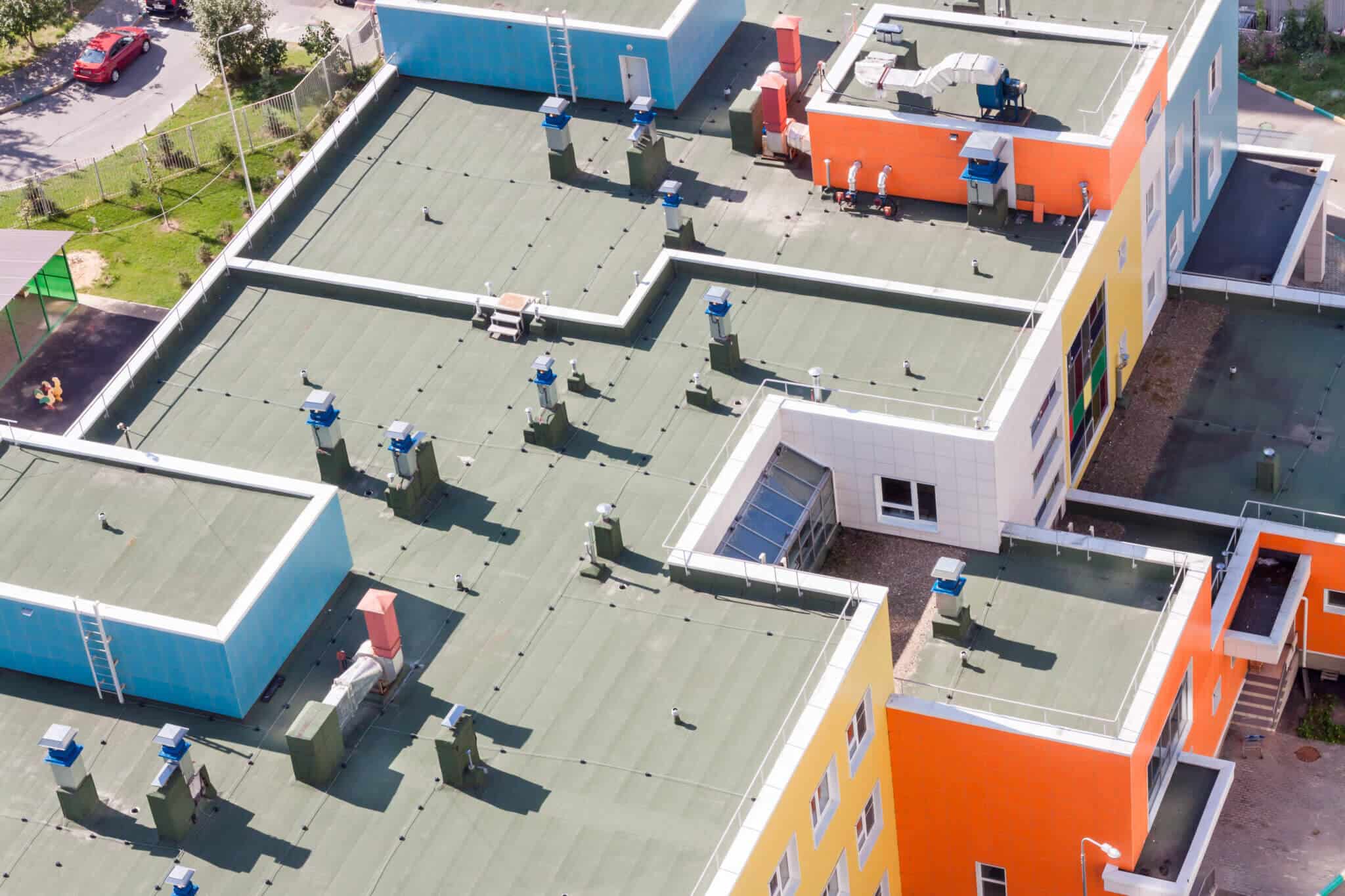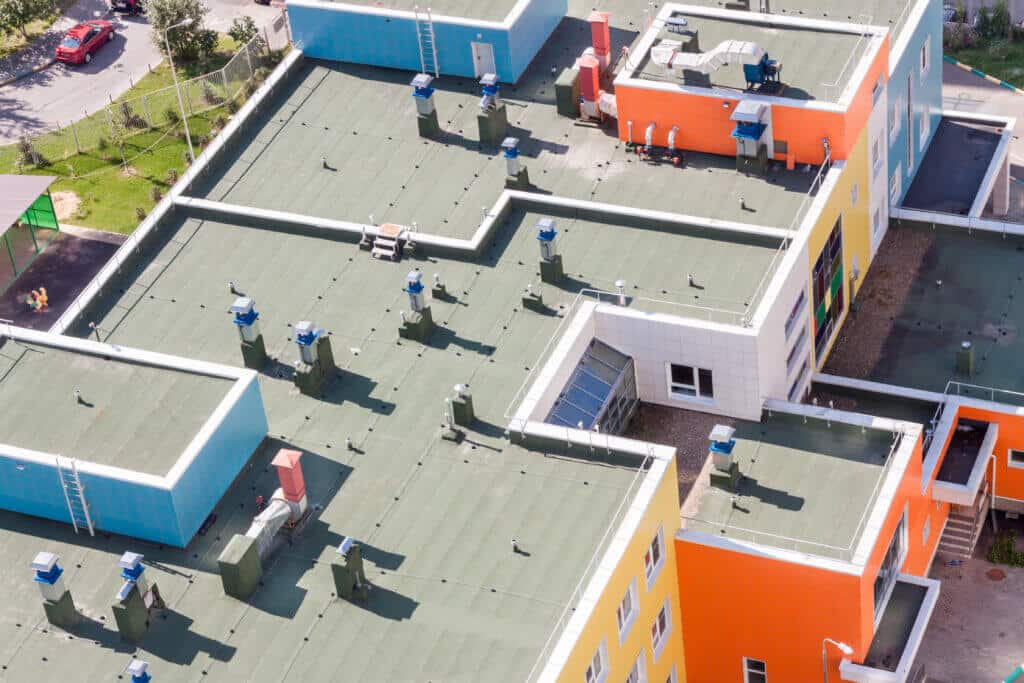 Most commercial roof systems last between 20 and 30 years. However, weather, climate, and age can significantly impact your roof's lifespan. In order to protect your inventory and your employees, it is essential that you understand when it's time to perform minor repairs, or major repairs, or replace your commercial roof. The Mid-South Roof Systems…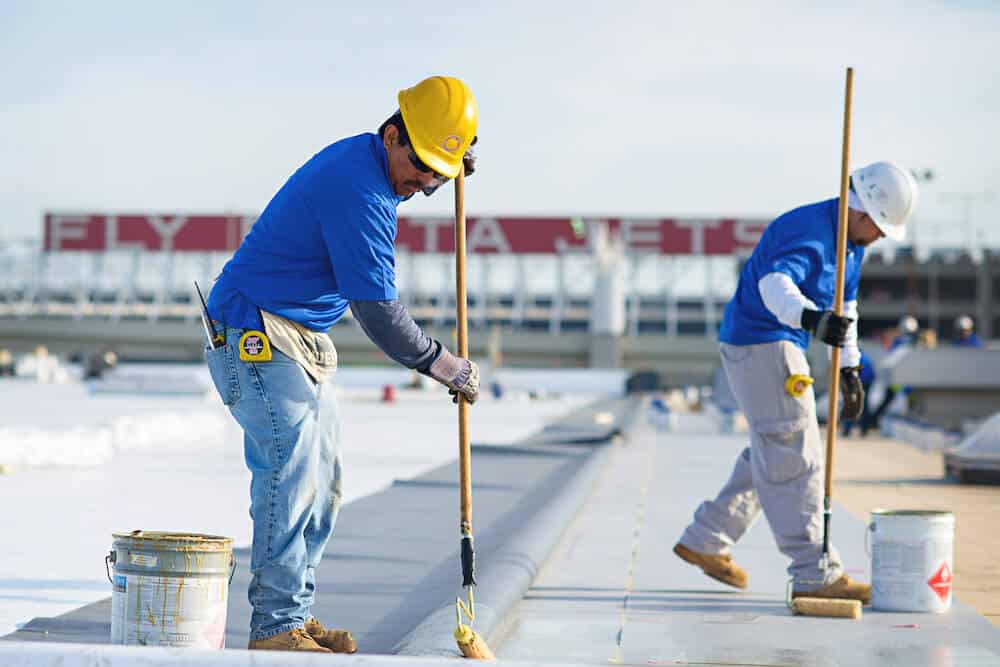 Roofs are typically fastened to commercial buildings in one of two ways: mechanically attached or fully adhered (there are others but these are the most popular). Virtually all roofs—fastened through either method—sit on top of a layer of insulation that rests between the roof and a metal deck, which is fixed to the structure below….