Risky Business: Mitigating the Hazards of Roofing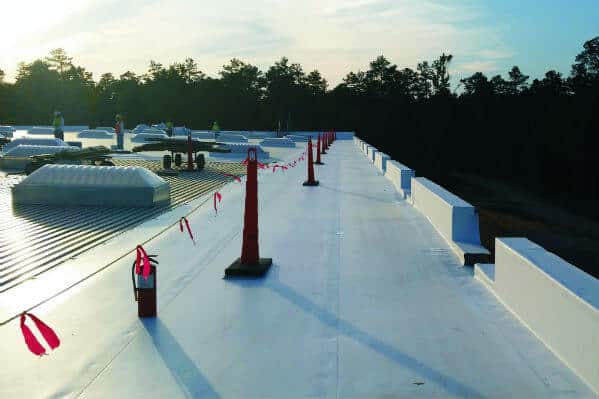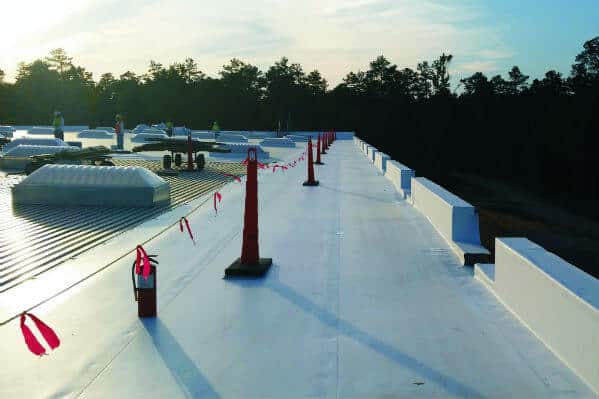 Roofing is inherently dangerous, but with meticulous planning and proper precautions, injuries and accidents don't have to be inevitable.
Falls, Skylights, and Openings
There are no roofs on the ground, so height and gravity are the most obvious hazards. Even a fall from a modest height can have serious consequences. Employees working within six feet of the roof edge are required to have fall protection in place.  A truly rigorous roofer will mandate internal safety requirements to ensure the safety of their employees exceed government regulations.
But roofing isn't only dangerous for roofers. Many buildings remain occupied during work, and safety procedures need to be established to protect the residents underneath the roof, too.
Openings in the roof are magnets for trouble. Roofers can fall through to the building's next level — which may be the floor at a significant distance below — and their tools or materials can present a risk to the people inside.
Skylights are one of the main culprits. Barricading off existing skylights and treating them like actual holes will protect both workers on the roof and people inside of the building. 
Sweat The Details
Many on-the-job injuries result from seemingly routine tasks, like ascending and descending ladders. Make sure anyone who is climbing a ladder knows, understands, and practices basic ladder safety as described by the Occupational Safety and Health Administration.
Hoisting supplies onto the roof also poses a threat to workers and other people below, who could be hit with falling materials or tools. Like so many other parts of the job, basic communication can prevent countless problems.
A pre-work meeting with the building's owner or superintendent can identify where materials should be stored during work, which travel paths should be barricaded off, and what areas on the ground must be clear when materials are being hoisted.
The Hidden Risks
Although the most visible risks involve height and gravity, other less-obvious hazards of roofing include:
Workers getting caught or pinned between moving parts.
Contact with heavy machinery such as forklifts or cranes.
Fire hazards, including the flammability of virtually all chemicals used by roofers.
Electrical hazards from both electrical lines and power tools.
Soft-tissue injuries that result from lifting heavy materials, bending and stooping.
As the old saying goes, "Know safety, no injury. No safety, know injury."
Roofing is dangerous, but virtually all dangers can be managed when a dedicated roofer with plenty of experience ensures that smart safety policies are in place throughout the company: from upper management straight through to the crew on the roof.
LIKE WHAT YOU JUST READ?
Sign up for our newsletter to get fresh articles, updates and more!
Like anything in life, a roof is at risk of failing if it's not given proper attention. A large roof needs to be inspected, treated and repaired on a regular basis if it's to have a long life. There are many potential causes for a roof to fail prematurely if left untreated, but here are…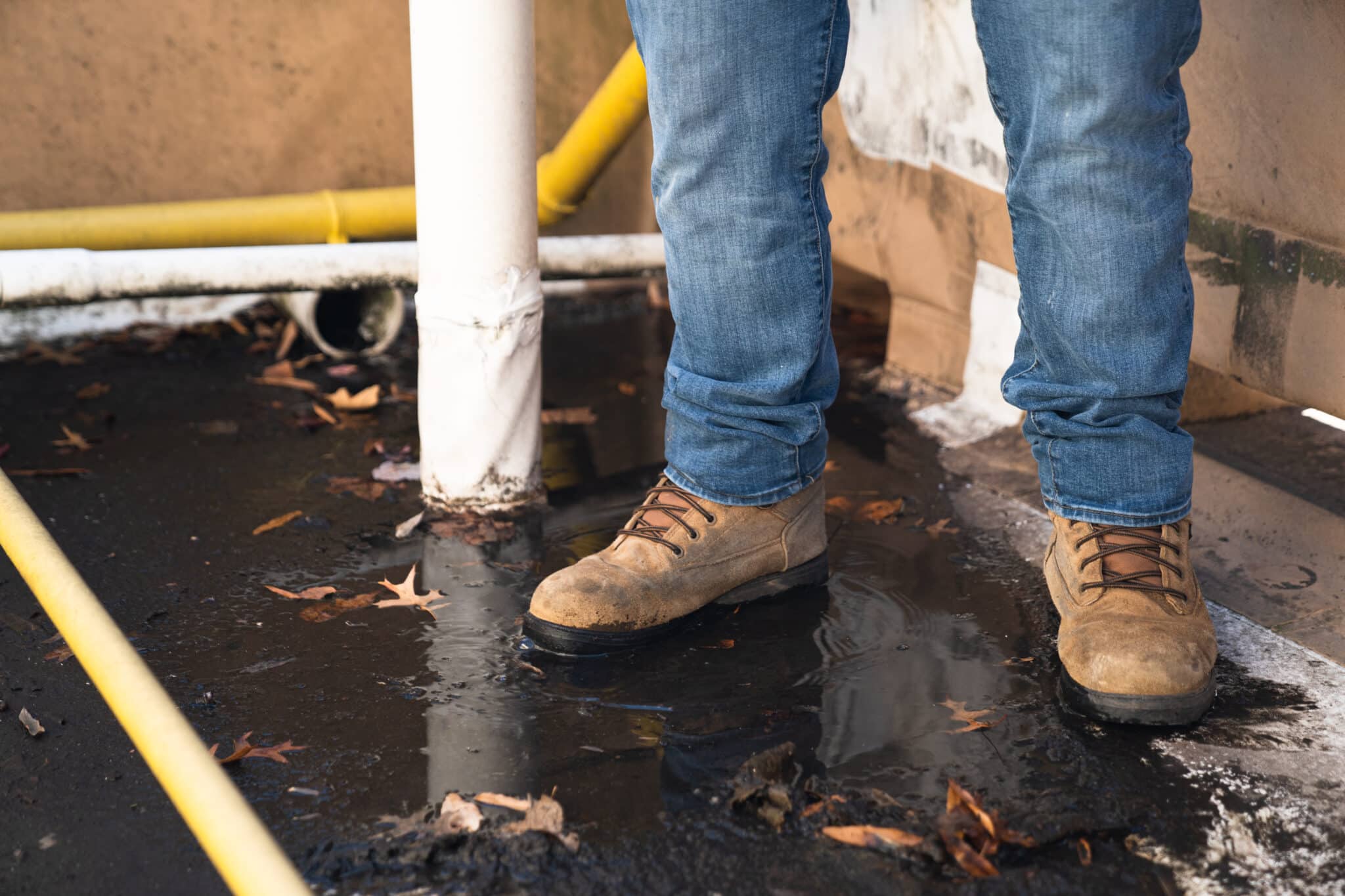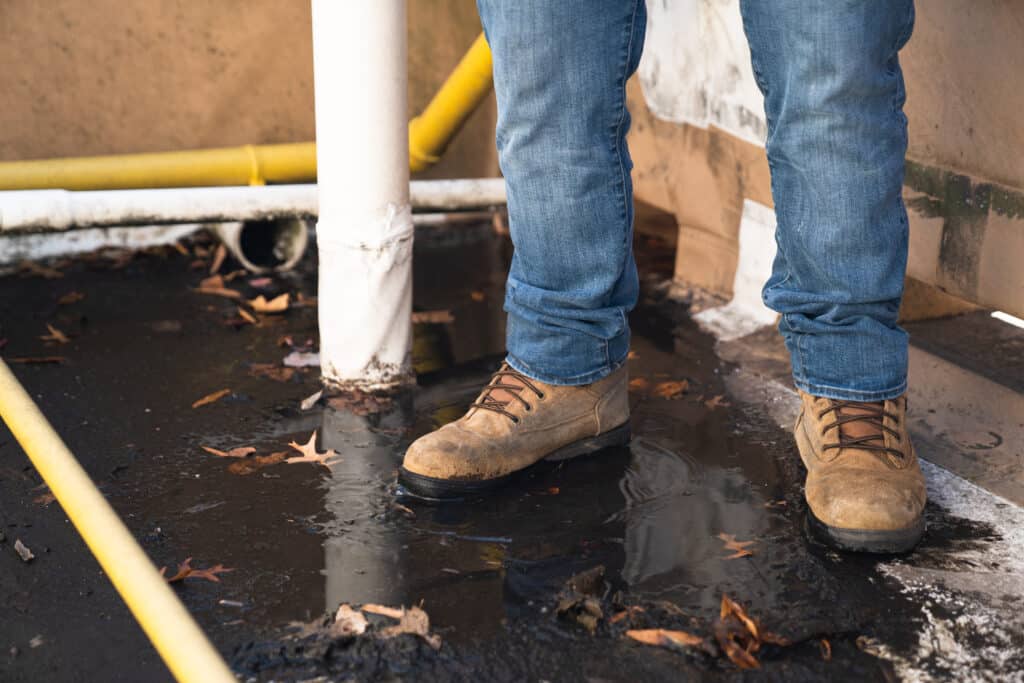 Winter weather can be tough on a commercial flat roof. Heavy snowfall, ice buildup, and extreme temperatures can all lead to roof damage. Snow accumulation could cause roof damage and leaks. Ice infiltration into seams and flashing will cause failure over time. If you see ice forming on your roof, the use of deicing cables…