Walk Pads: Putting a Roof Over the Head of Your Roof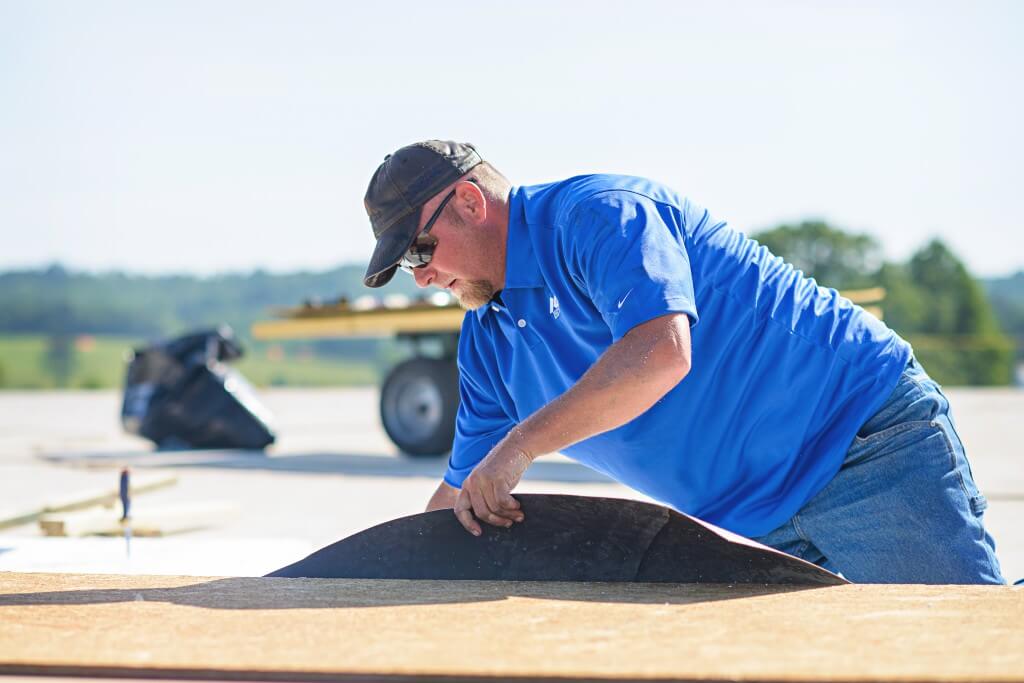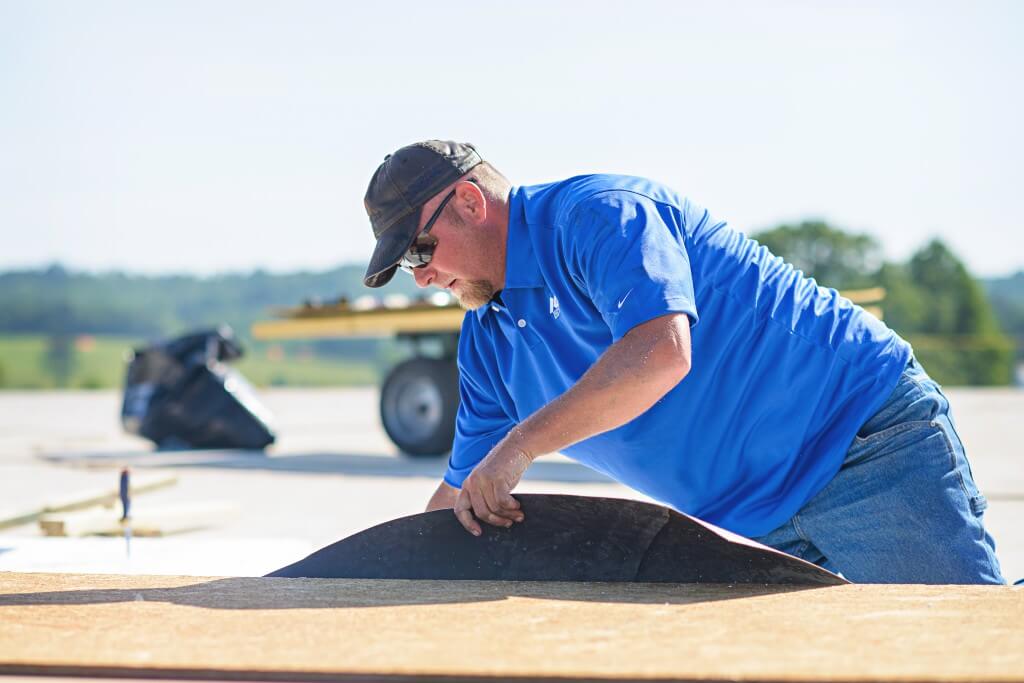 Even the heftiest among us aren't going to damage a roof just by walking on it, but frequent impacts from sharp objects and heavy tools can and hurt commercial roofs. Manufacturing facilities—with their rooftop machines that require constant maintenance—are especially susceptible to rooftop wear and tear.
Walk Pads — The Roof on Top of the Roof
If you own a building with a high-traffic roof, you have to take extra steps to minimize damage.
Walk pads are thick strips made of the same material as the roof itself. They should be placed around the machines and systems that require frequent maintenance. These walk pads will absorb the impacts, scratches, and punctures that result when pieces of a unit (a sheet-metal HVAC door, for example) or heavy tools are dropped or tossed aside.
Walk pad layouts are another option. These are predetermined paths that tell workers where to walk. Walk pad layouts work great—as long as the workers walk where they're told, which they seldom do. These are often a waste of time and money. It is better to create a perimeter around the unit or machine in question.
Common items that need to be serviced on the roof of a manufacturing plant:
Large air-conditioning units
Pumps
Industrial machines that function inside the building
Outlets
Vents
Power stations
Some tasks that may need to be performed on the roof:
Recharging Freon elements
All of these tasks involve taking things apart that are made of sharp, heavy metal. In the days before single-ply materials, roofs were made of multiple layers. These roofs were expensive and labor intensive, but man, they were durable. Single-ply roofs more economical and easier to install, but they are undoubtedly more susceptible to damage.
A lot of businesses shun the short-term cost of putting walk pads around units. This will very likely lead to much bigger long-term repair costs down the road. Your roof protects your building—pay it the same consideration and protect your roof.
LIKE WHAT YOU JUST READ?
Sign up for our newsletter to get fresh articles, updates and more!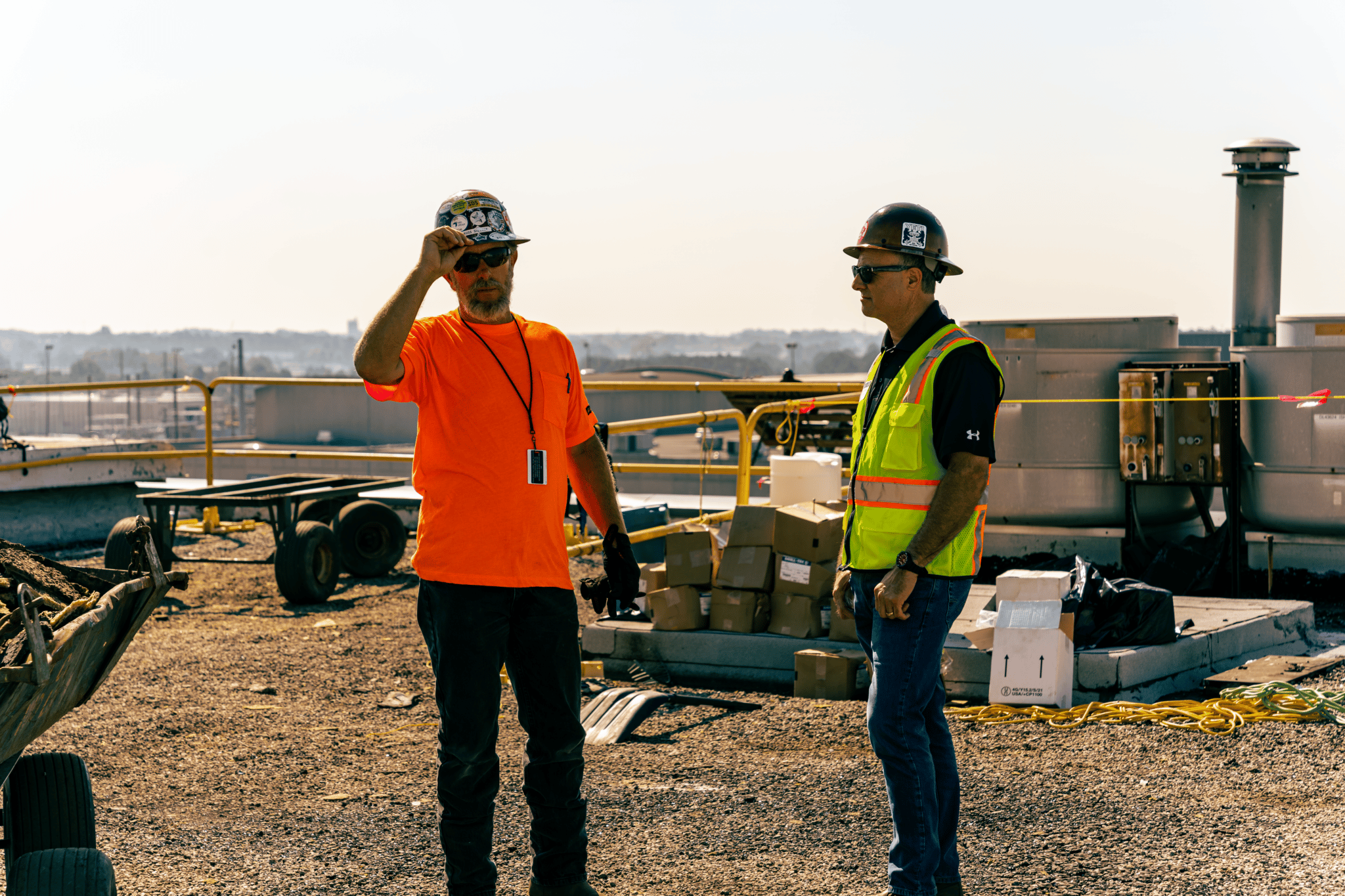 It's that time of year again — the leaves are changing color, the days are getting shorter, and winter is just around the corner! For business owners, this means it's time to start preparing for the coming inclement weather. One of the most important things you can do is ensure your commercial roof is ready…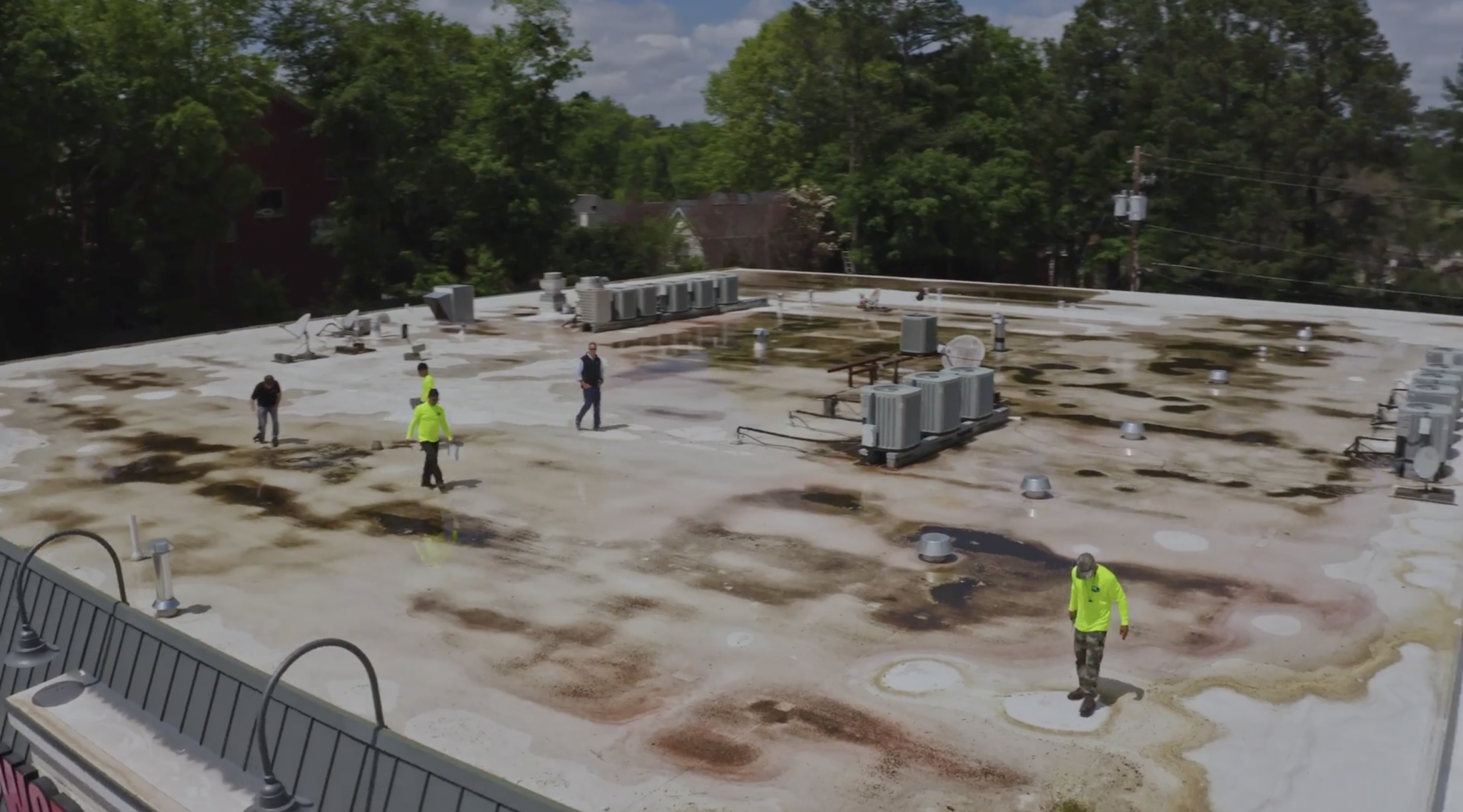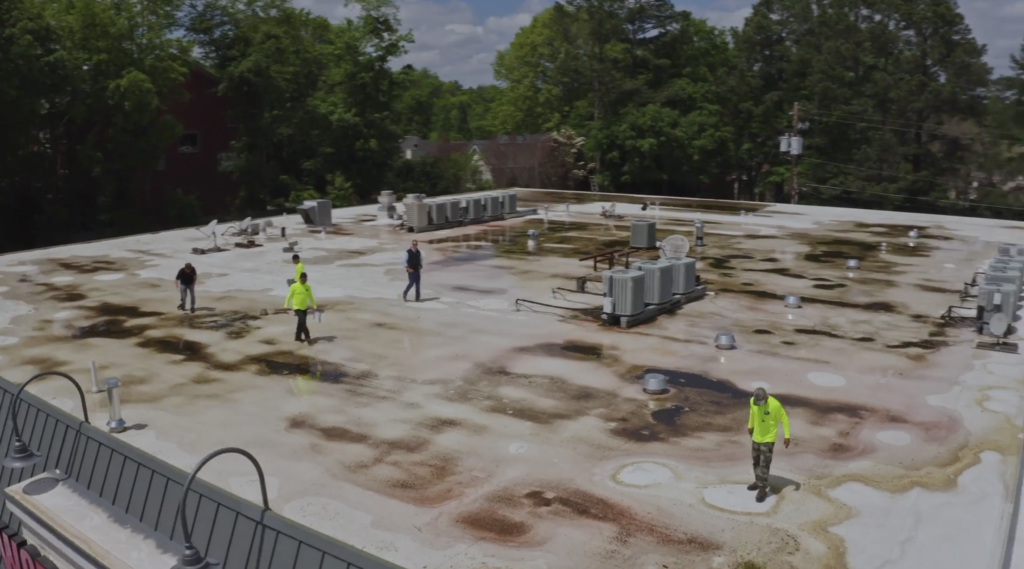 If you're a business owner, you know that protecting your property is of the utmost importance. One way to do this is by ensuring that your roof is in good condition. Unfortunately, many business owners don't consider the dangers that trees pose to roofs. In this blog post, we will discuss the risks of tree…