Why the Mid-South Team is Our Greatest Investment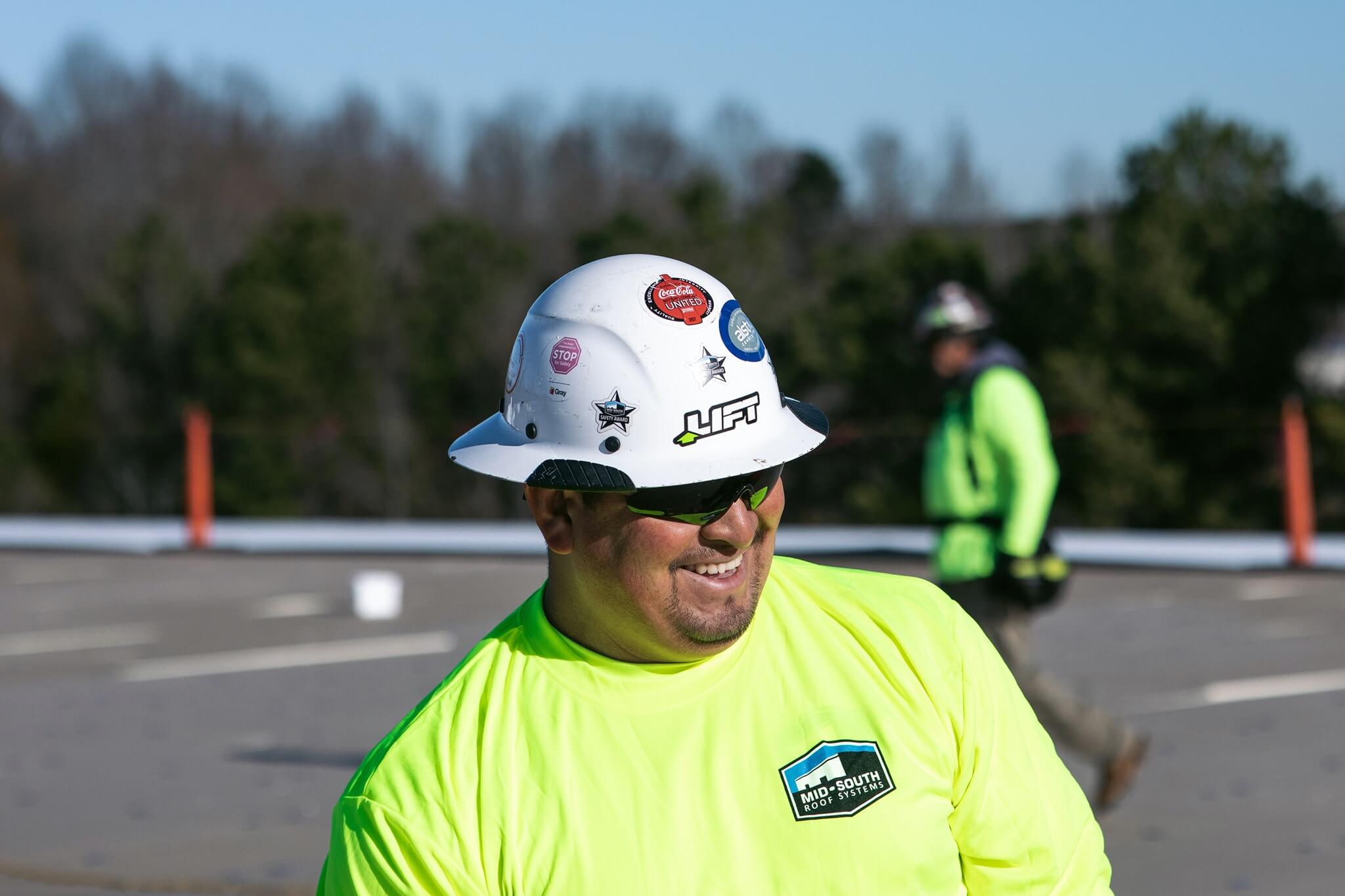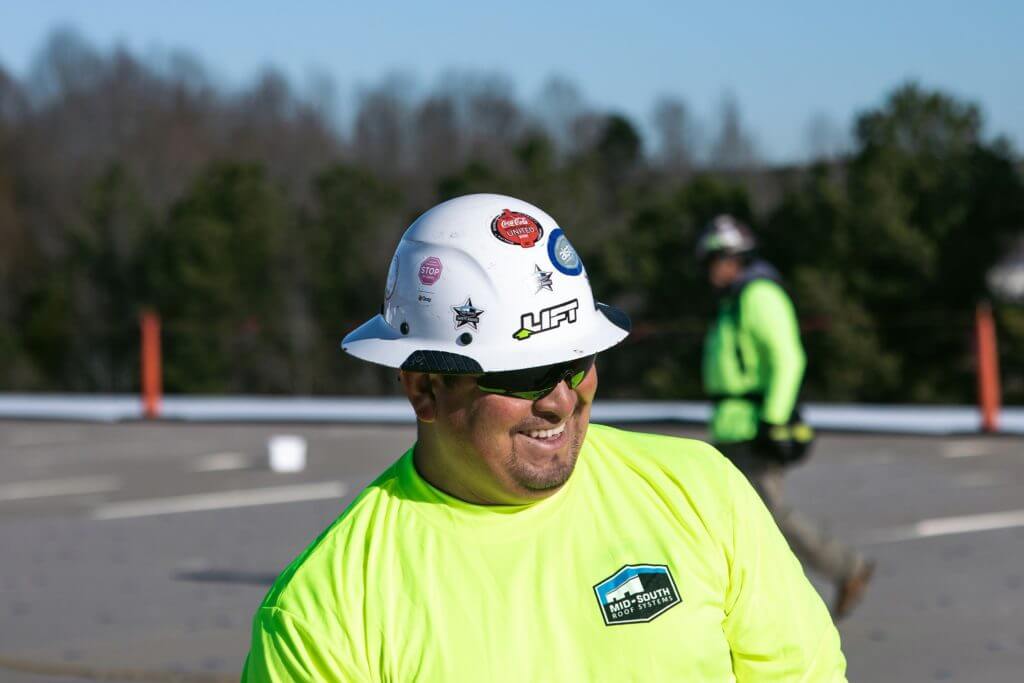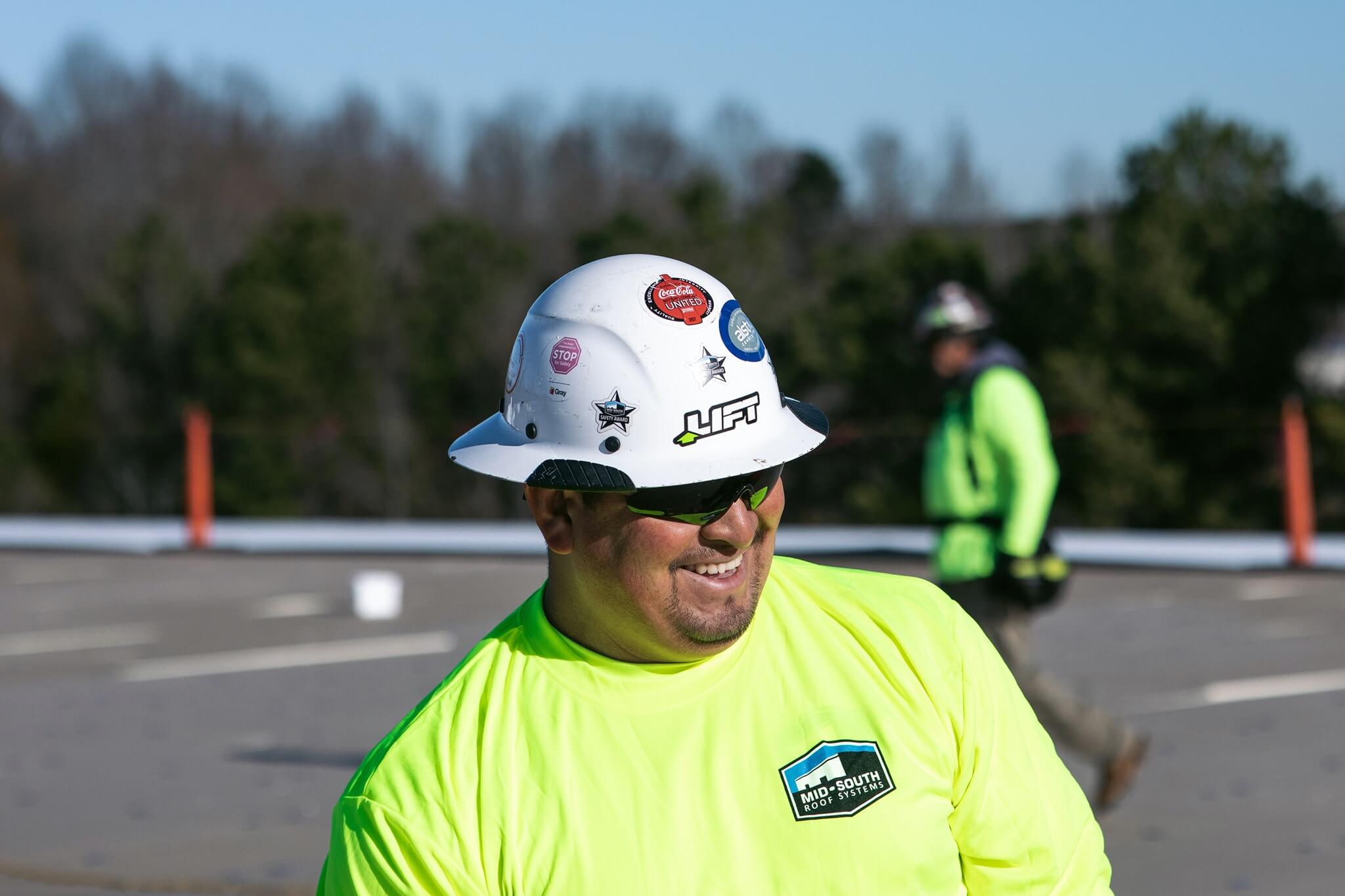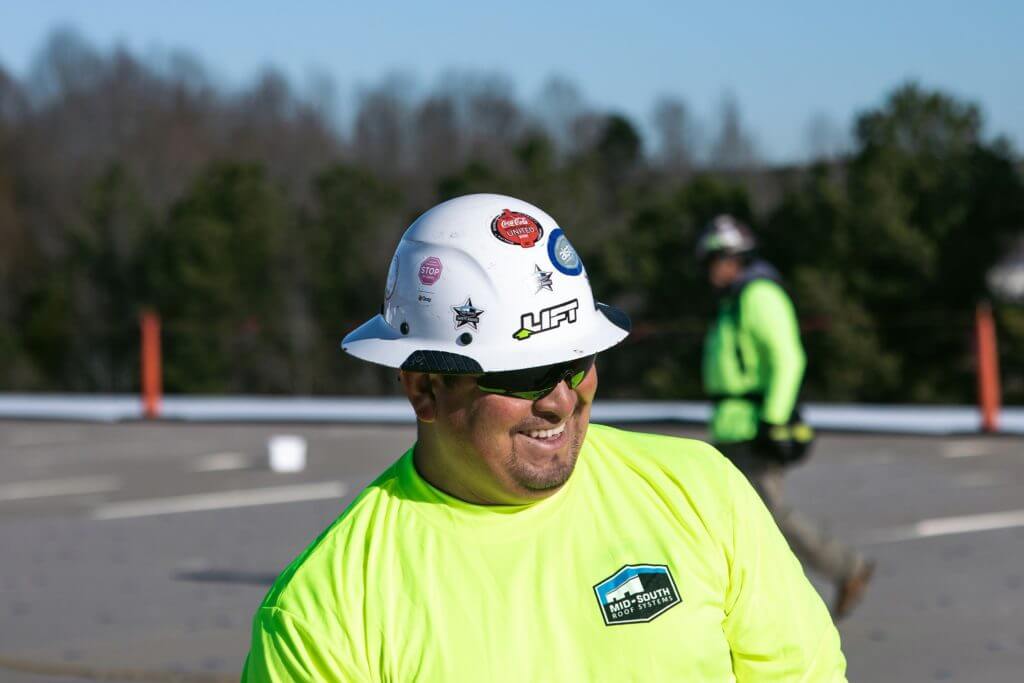 Mid-South Roof Systems was founded with the vision to create a great place to work that fosters a culture of growth and constant improvement. Our leadership team believed that our industry needed a different approach to employee engagement to assemble a team that embodies our core values and delivers superior service to our clients. This process begins with finding the right teammates to join the Mid-South family and establishing a clear code of conduct to guide our decision making.
At Mid-South, we strive to invest time and resources into each employee, beginning with a thorough orientation process and carrying over into continuing education. The senior leadership team also developed a system for celebrating employee achievements and outlined a clear path for growth within the company. All of these aspects contribute to the culture of success at Mid-South.
Let's dive deeper into why our people matter and how we help them succeed.
Finding the Right Teammates
Commercial roofing requires a highly-specialized skill set and physical endurance. These qualities are best proven on the roof. We advertise open positions across all the traditional hiring platforms and postings. Still, our years of experience in the industry have confirmed that we hired our most reliable and enduring employees from a Mid-South team member's referral. Once selected, a prospective teammate will go through a series of phone and in-person interviews, in addition to a skills assessment to ensure they are the right fit for the job.
Instead of one-sided instruction, we've developed an orientation and initial training program that's interactive. Not only do we show required instructional videos on workplace conduct and inclusion, but we also openly discuss these important topics and how they align with Mid-South's core values.
Joining the Mid-South Family
During the orientation process, we take time to introduce our company vision: "To provide the best solution for every customer in a professional workforce in a manner honoring God." This statement is the heartbeat of everything we do here at Mid-South. To be a member of the Mid-South family, teammates have to understand how this vision statement translates to our daily responsibilities. The best solution doesn't always mean the most expensive one. Sometimes we have to be creative to help our clients solve problems based on budget or logistical limitations. As professionals, we approach our business relationships with integrity and transparency in a way that honors our faith. We treat our partners in the way we would want to be treated.
An Employee-Focused Culture
At Mid-South, we strive to foster a culture where our employees feel valued, appreciated, and respected. We implemented a traditional tier system of recognition that celebrates professional milestones, birthdays, and other accomplishments. In addition to the tier system, we also use a less structured process where leaders can quickly and creatively recognize employees. We celebrate these one-off moments for a variety of reasons. In some cases, an employee might have gone above and beyond their call of duty, or perhaps they have simply been consistent in their work ethic. This type of recognition can come in the form of a team dinner, extra Mid-South merchandise, a monetary bonus, or additional paid-time-off, depending on what kind of reward motivates that individual employee. We've seen great success with this informal "surprise and delight" approach to employee engagement.
In addition to our employee recognition program, there are some lesser-known perks of working at Mid-South. For example, we pay our team an hourly rate to cover their commute to and from a job site, which is rare in the construction industry. A commercial roofer's role also takes them to some extraordinary places, including Georgia landmarks like the Mercedes-Benz Stadium, the Georgia Pacific building, the Georgia Aquarium, and Pinewood Studios. Depending on project location, our teams also travel across the U.S.
A rarely mentioned feature of commercial roofing is that it's gratifying work. A great deal of time and energy goes into completing a project, which leads to a higher level of satisfaction when the job is finished.
Room to Learn and Grow
Continued education and growth are essential to the team at Mid-South. During our training, we coach employees on learning new skills, adhering to best practices, and using problem-solving tactics. This positive coaching mentality brings benefits to both the professional and personal lives of our team members. If a teammate is having a bad day, they can rest assured that there is a community at Mid-South who will help them in a time of need.
One of the most significant aspects of Mid-South's mission is "constant improvement." Mid-South's leaders want to ensure that employees have a clear path to professional growth. We put the educational material in their hands and continuously encourage our team to strive to take the next step in their career paths. Our employees set their own goals, and we help guide them on their chosen path. In the past, we have created a unique position for an employee who shows an aptitude for something specific and is hungry for more. We never want to extinguish someone's flame, so we encourage our team to aim high and dream big.
Conclusion
We are proud of the family atmosphere we've created at Mid-South. We genuinely appreciate one another and are always trying to think of new ways to express gratitude for our employees. Commercial roofing is no walk in the park, but we are determined to bring new energy to an industry that far too often fails to put employees first. Are you interested in exploring a career in commercial roofing? Get in touch with our team to discover your future at Mid-South.
LIKE WHAT YOU JUST READ?
Sign up for our newsletter to get fresh articles, updates and more!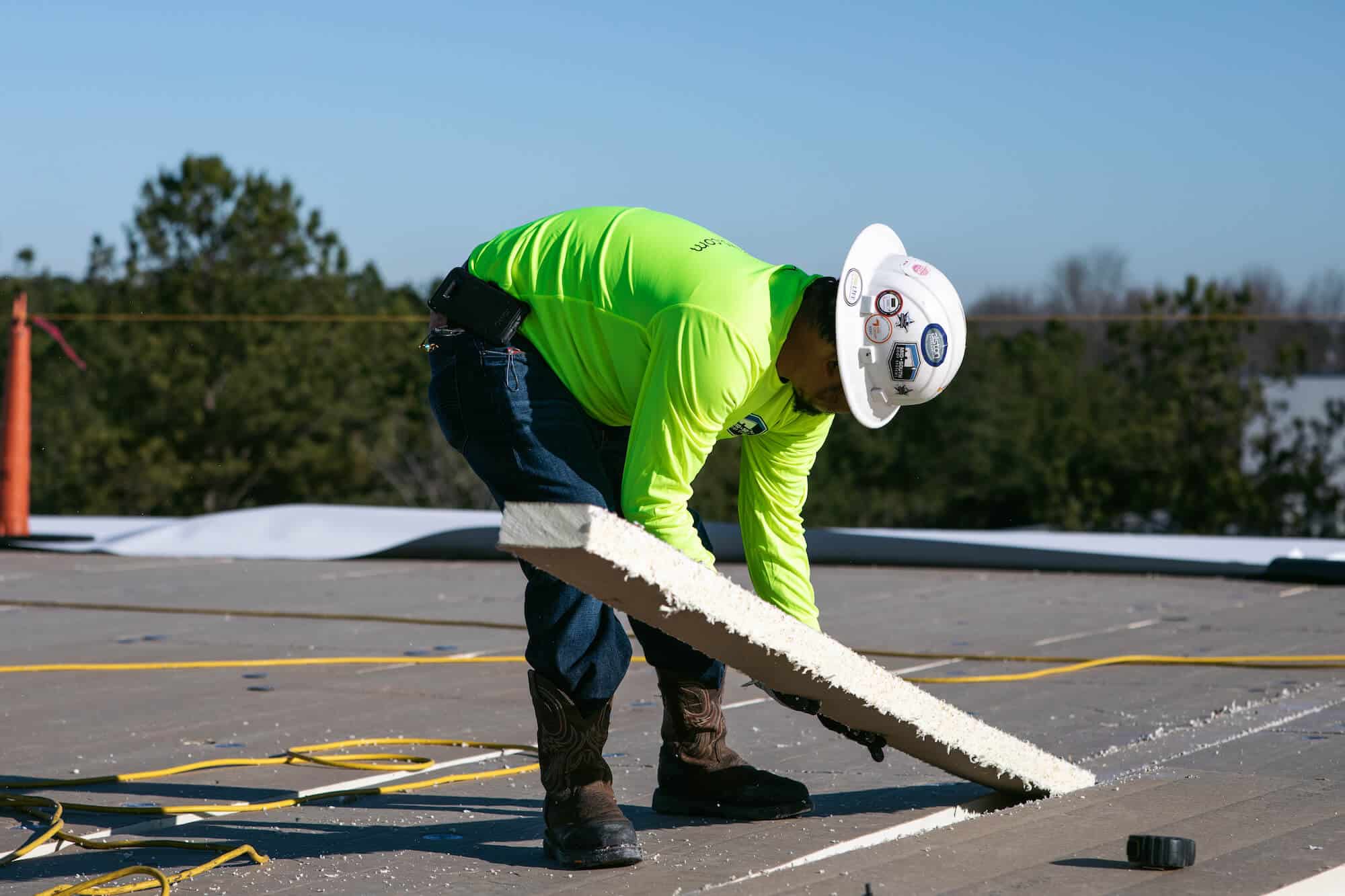 Our expert team shared some insights into commercial roof warranties, building insurance policies, and how you can leverage both to keep your roof in working order.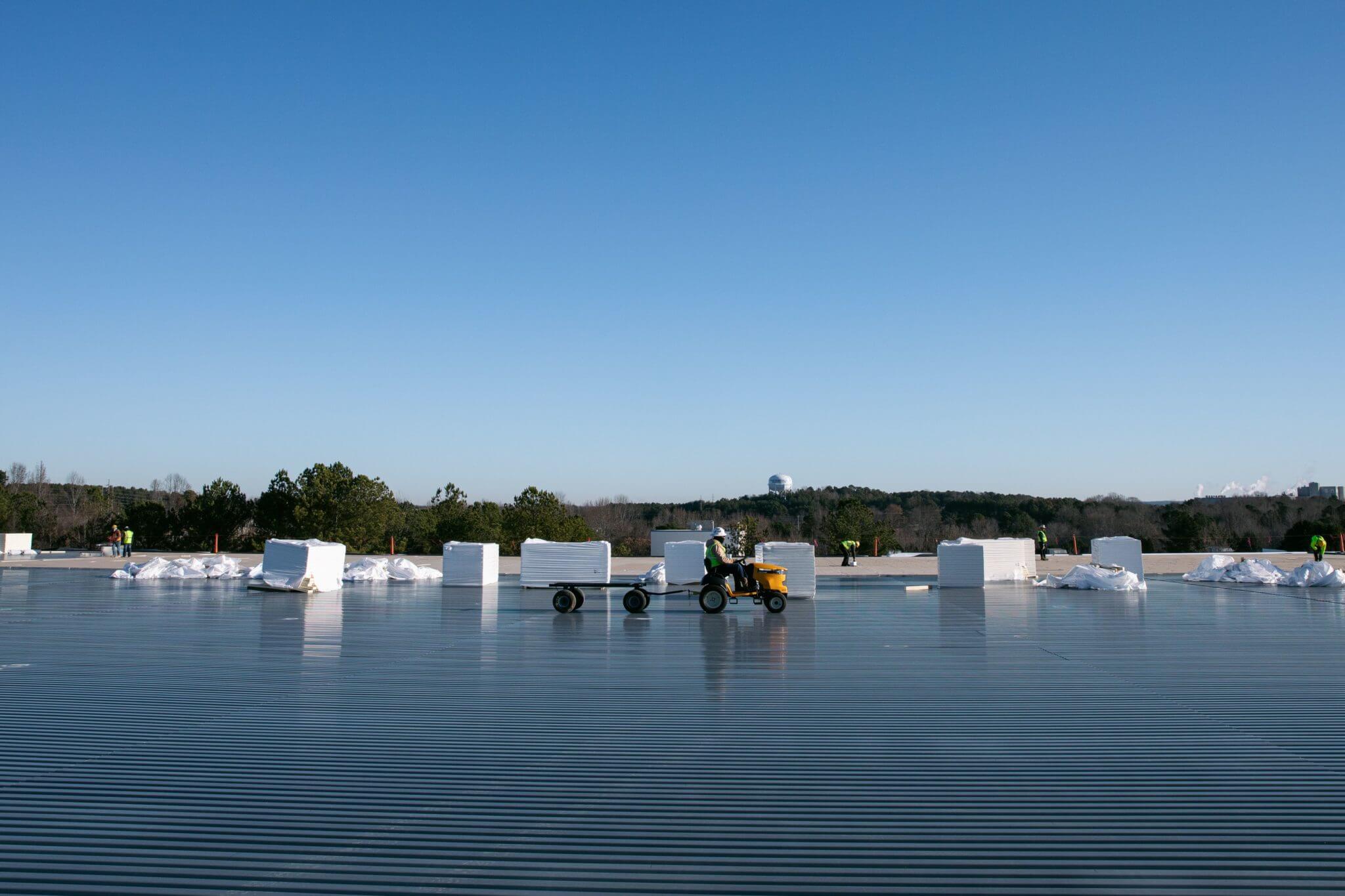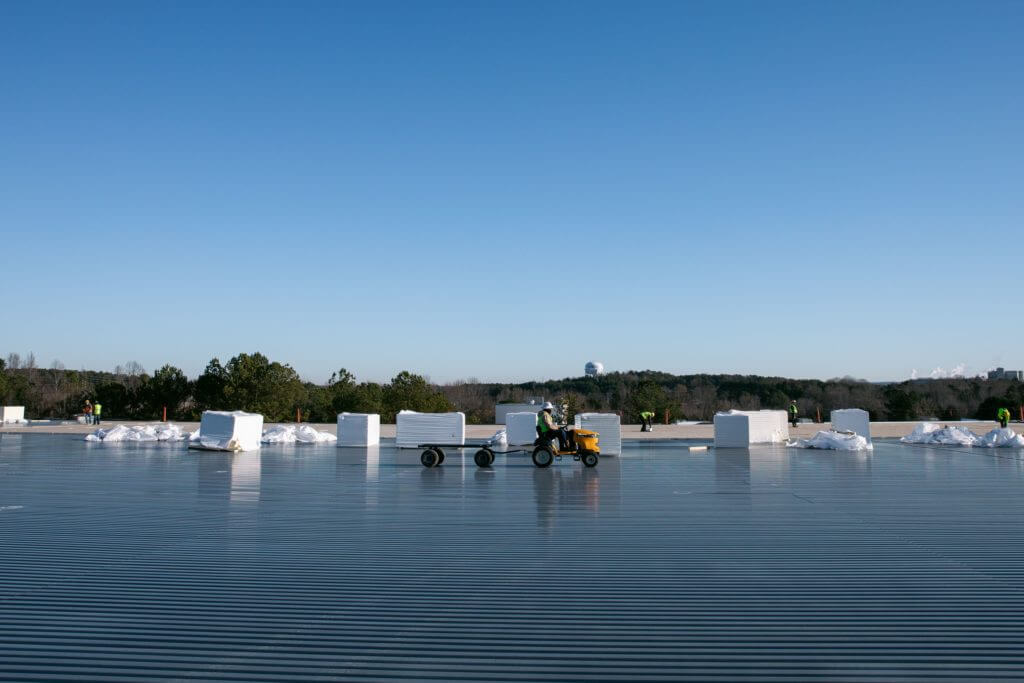 Our team at Mid-South Roof Systems brainstormed some of the most common myths about commercial roofing that we've encountered in our 35+ years of experience. The result of that mental exercise is the following true or false game designed to debunk these myths and uncover the truth about our multifaceted industry.